Yes, I was in a heavy metal band called Judgement, a hardcore thrash band, to be precise, in the late 1980s and early 90s, on bass, writing songs and lyrics as well sometimes, and thrashing my long hair around on stage while the crowd moshed and stage-dove. Critics at the time declared the band "a heavy pleasure," with "mega face ripping, killer crunch riffs from hell," "great crossover thrash giving you one hell of an aggressive experience." These were truly exhilerating times, and revolutionary in their way. It was an exciting era for what is now termed extreme metal in all its forms, thrash being at the forefront of the many kinds of classic heavy metal that had cross-polinated with punk (other burgeoning forms included black metal, death metal, progressive metal, and grindcore). This kind of music was not only new but incredibly protean, changing very quickly. On the best nights it was pure, transcendent, dionysian mayhem. On the worst, brutal riot-level fights broke out on the floor and spilled into the parking lot, and the state police were never far away. As the critic Lucy Sante once wrote about Bob Dylan's early years: "Everything seemed possible then; no options had been used up and nothing had yet been sacrificed." What was so new to us then has now entered the annals of music history along so much else that happened at the time.
Now Judgement is getting the deluxe reissue treatment, with remasters of 12 studio tracks and a load of live recordings along with 16 pages of color photos, interviews both with me and guitarist Andrew Bordynowski, with reproductions of classic scissor-and-tape show flyers and live concert photos. Thrashback Records of Tampa Florida is behind the release, and the tracks have been remastered by Rob Colwell at Bombworks Sound in Texas, with new album art from Sidjimbe Studios. Pre-orders have come in from all over the world, and the album will be stocked at record stores in Europe, Asia, and South America, including Memento Mori in Spain and Canometal Records in Chile. There will be a listening party at 6PM on Sunday, June 11th at Broken Goblet Brewery. The process that led to this album came about thanks to the ministrations of classic zine metal king Chris Forbes of Metal Core Zine, who acted as A&R for the label and helped put the deal together. He's doing great work and has since the 80s. Crank up this sample below of the remastered classics. You can order the CD here. Hopefully there will be a vinyl release one day. Buy or die!
I assembled a full list of all the gear used by the band while recording the demos, but the label didn't have room in the CD booklet for it, so I reproduce it here. I give you, JUDGEMENT GEAR.
Andrew Bordynowski played a Charvel model 2 guitar and used Marshall 1960 4×12 cabinets on both demos. For Demo 1990 he used a Marshall JCM 800 Lead Series 50-watt amplifier head, and for Infernal Reality he recorded with a Laney AOR Pro-Tube Lead 50-watt amplifier head. For Demo 1990, Rich Bordynowski played an Ibanez PL1770 Pro line Series guitar and used a Randall RG-80-ES amplifier head. For Demo 1990, bassist Ernest Hilbert played a 1985 Hamer Blitz using a Peavey MegaBass Digital Bass System 400-Watt Biamped Bass Head and a Peavey EQ 31 1/3 octave filter graphic equalizer (both rack mounted) through Electro-Voice EV B215-M 2-Way bass cabinets. Studio punch-ins were performed on a Peavey T-40 1980 Natural bass. On Infernal Reality, guitarist Jay McDermott used a 985 Jackson USA Rhoads with two Carvin 4×12 cabinets and a Marshall 2210 100-watt tube head. Steve Kraft used Tama drums and Paiste Rude 3000 cymbals on both demos.
From the label:
On May 26, 2023 THRASHBACK RECORDS will release "The Final Decree: 1989-1992" from South New Jersey's JUDGEMENT.
Formed in 1987, New Jersey's JUDGEMENT quickly began writing original material and extensively playing live shows with the likes of popular locals such as Deadly Blessing, Vicious Circle, Damnability, Without Warning and Talisman. With numerous legendary club shows under their belts, JUDGEMENT would enter Mirror Sound Studios in Cinnaminson, New Jersey (a suburb of Philadelphia) to record six songs of furious Crossover Thrash known merely as "Demo 1990". The demo would soon spread through the international underground garnering great reviews, and the song "Wretched Destiny" would be included on the compilation "Miasmes 3" (which also included Incantation, Amorphis, Convulse, Sentenced and Mortician, among others) released by the French based Strangulation Distro in 1991.
Over the course of the next two years, JUDGEMENT would experience the usual musical chairs. Guitarist Rich Bordynowki would be replaced by Jason McDermott, bassist Ernest Hilbert (who left to study English Literature at Oxford University in England) would be replaced by Kevin Piper, and drummer Steve Kraft would be replaced by Matt Thompson. This V2 lineup would continue to write new material and thrash venue's until Matt left to relocate to Dallas, Texas (and ultimately join King Diamond in 2000), which would lead to the return of Steve.
In 1992 the band would once again enter the studio and record their second demo "Infernal Reality", at Why Me? Studios in Gibbsboro, New Jersey, another six song affair that once again garnered solid reviews throughout the world wide underground. The band would continue for another year until the departure of Andrew Bordynowski.
JUDGEMENT were a band who existed for the pure love of the music. "We had one goal when we played… and that was to get people to mosh. We had a lot of fun.", stated Andrew Bordynowski during a recent interview. The band never sought after a record deal, leaving quietly and settling into obscurity . . . until now!
This 2023 reissue includes both studio demos and three sets of quality live soundboard recordings from between 1989 and 1992. The live material features five songs that were never recorded, as well as the only recordings with Matt Thompson.
Audio has been remastered from the original master source tapes by Rob Colwell at Bombworks Sound, new cover art was handled by Sidjimbe Art Studios and a brand new interview was conducted with guitarist Andrew Bordynowski and bassist Ernest Hilbert by Chris Forbes of the legendary Metal-Core Fanzine. CD is packaged in a jewel case with a 12-page booklet packed with rare photos and show flyers. CD is limited to a one time pressing of 300 copies worldwide.
FOR FANS OF: Crumbsuckers, Corrosion of Conformity, D.R.I., Tyrannicide.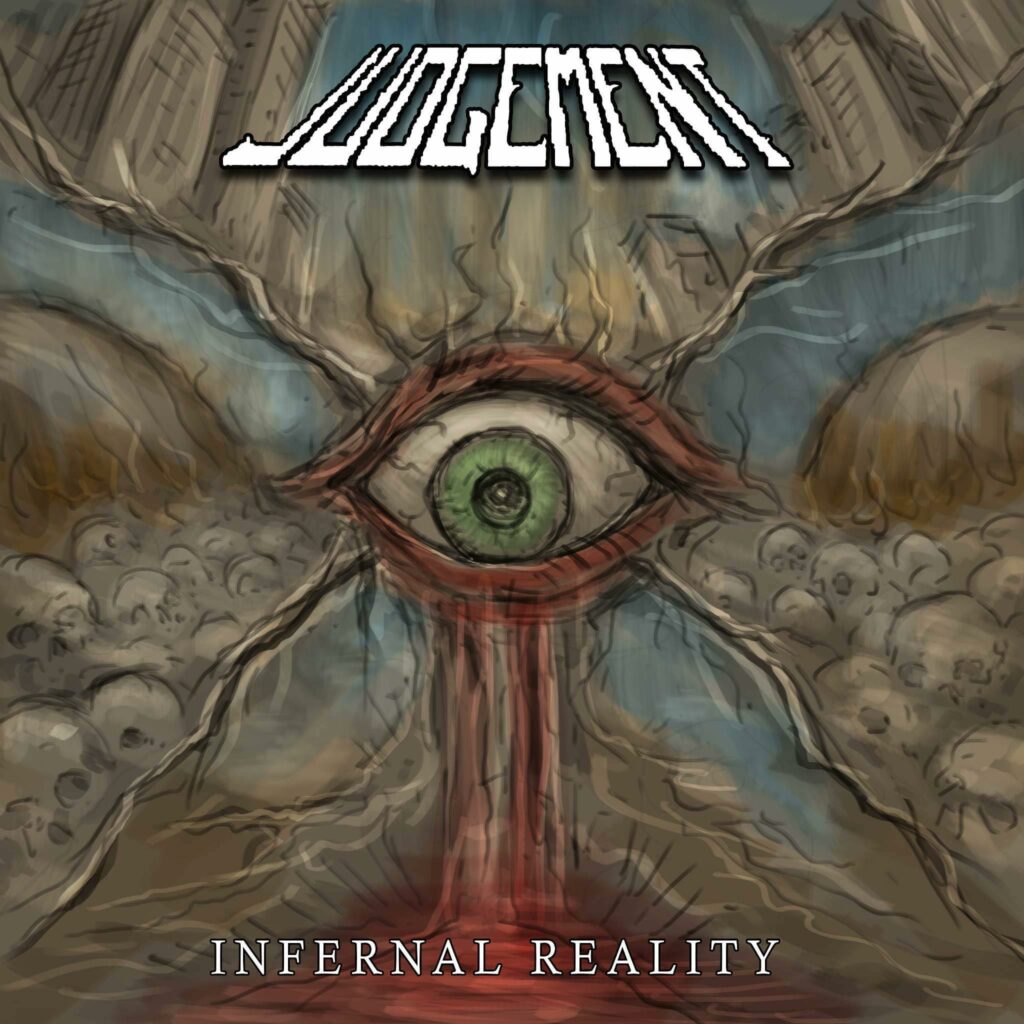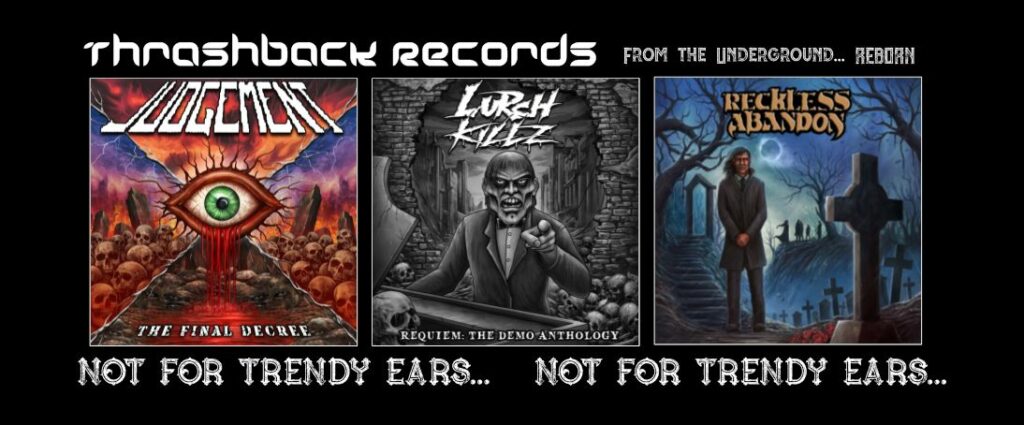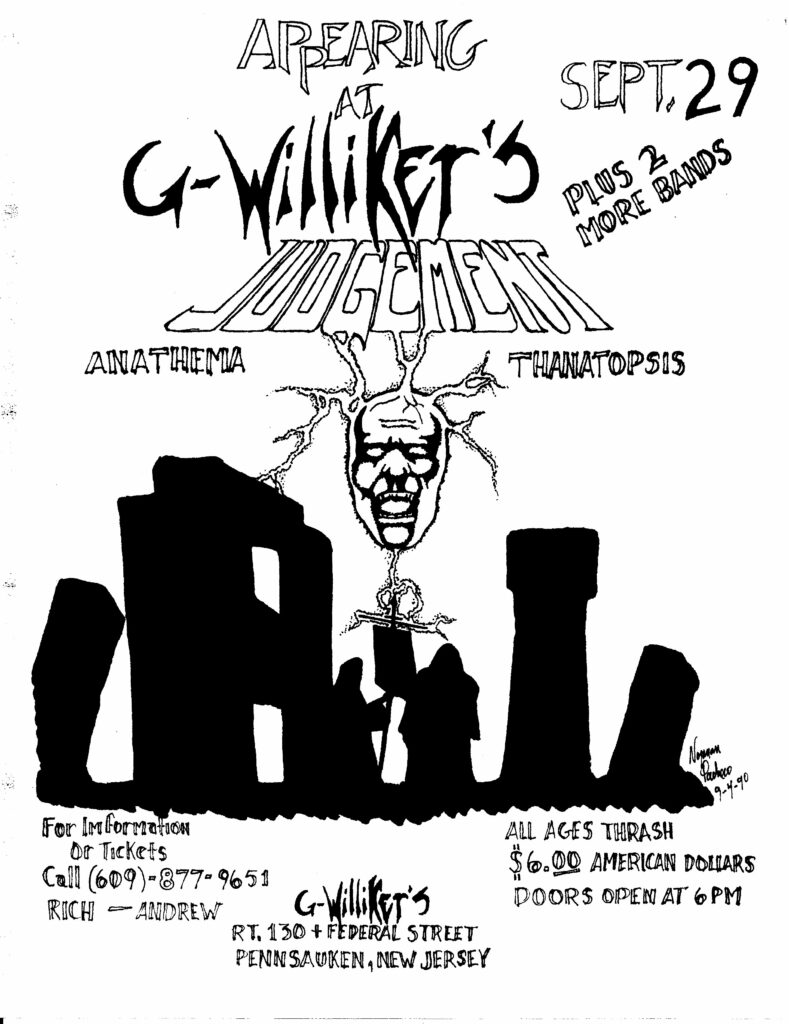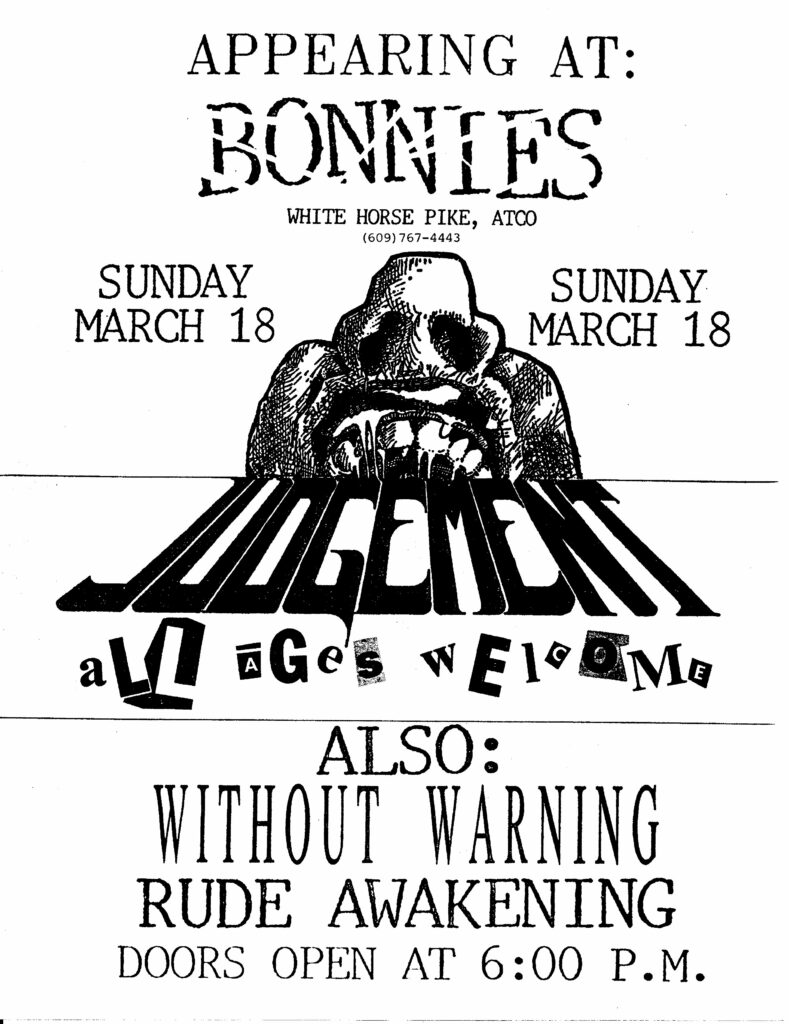 Comments
comments