This weekend's Washington Post Book Club Newsletter (217,000 subscribers) has much to say about banned books, Bridgerton, Tom Hanks, reading for the coronation, a new statue of Wimpy Kid, and much more from the pen (or keyboard) of the inimitable Ron Charles, but the newsletter also generously makes room for an acknowledgement of my new book amid all the star power and includes an excerpt from its pages, "Voltage Crackles at the Edge."
Click here to read the newsletter, read my poem, and subscribe for free, which I urge you to do if you are a book lover, reader, librarian, or simply someone who wants to know what's going on in the topsy-turvy, take-no-prisoners world of books.
Ron Charles writes "I'm deeply moved by his new collection—his fifth—called Storm Swimmer. That title captures the harrowing action of this book perfectly. In these poems, the joys of fatherhood are hounded by the certainty of death, the undeniable delicacy of human life set against the beautiful chaos of nature. But ultimately it's not the shadow of despair that colors these pieces; it's the flame of his resistance. 'I know we're dust,' he writes, 'and stardust too, but more.'"
I would be remiss if I did not make acknowledgment of those who helped me to create this poem. The poem's title comes from a line in a poem by Paul Siegell, called "We Have Come for your Kick Drum, which he dedicated to me. Scottish poet and editor Gerry Cambridge helped me find the final form of this poem, a task to which I was unsuited, given how emotionally invested I was in the poem. I and would often have to pause while reading it in public for fear I would begin to weep. Finally, without my son Ian, my manic pixie boy, this poem, and so many others like it, simply could not exist.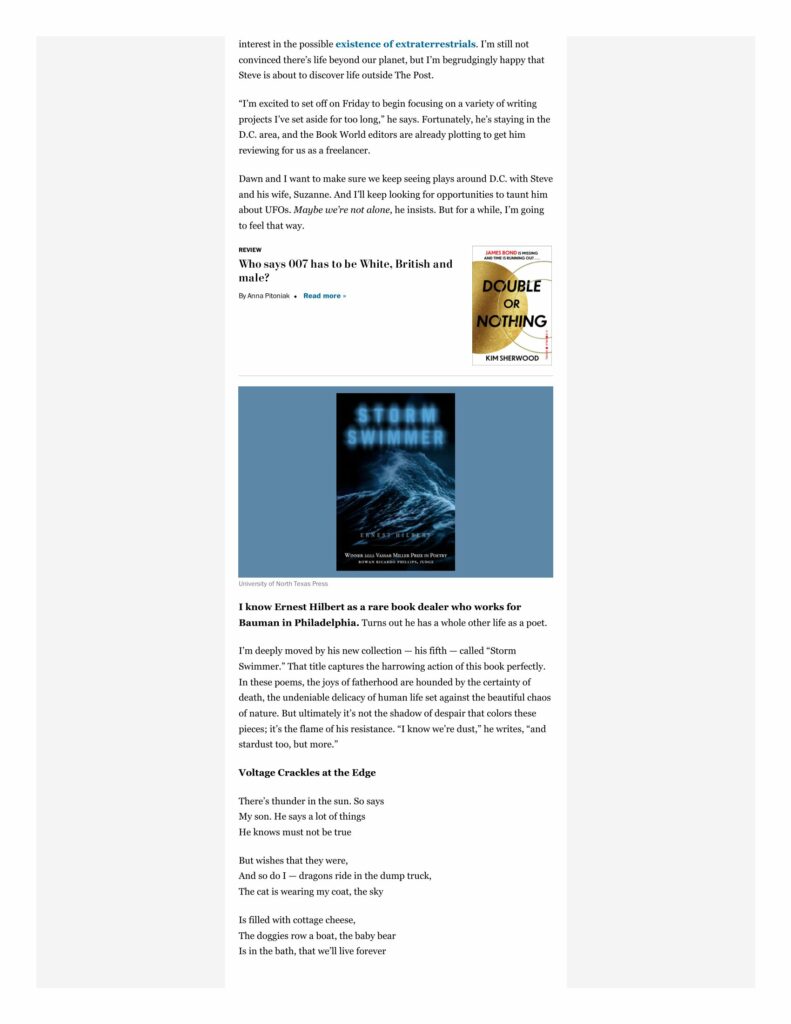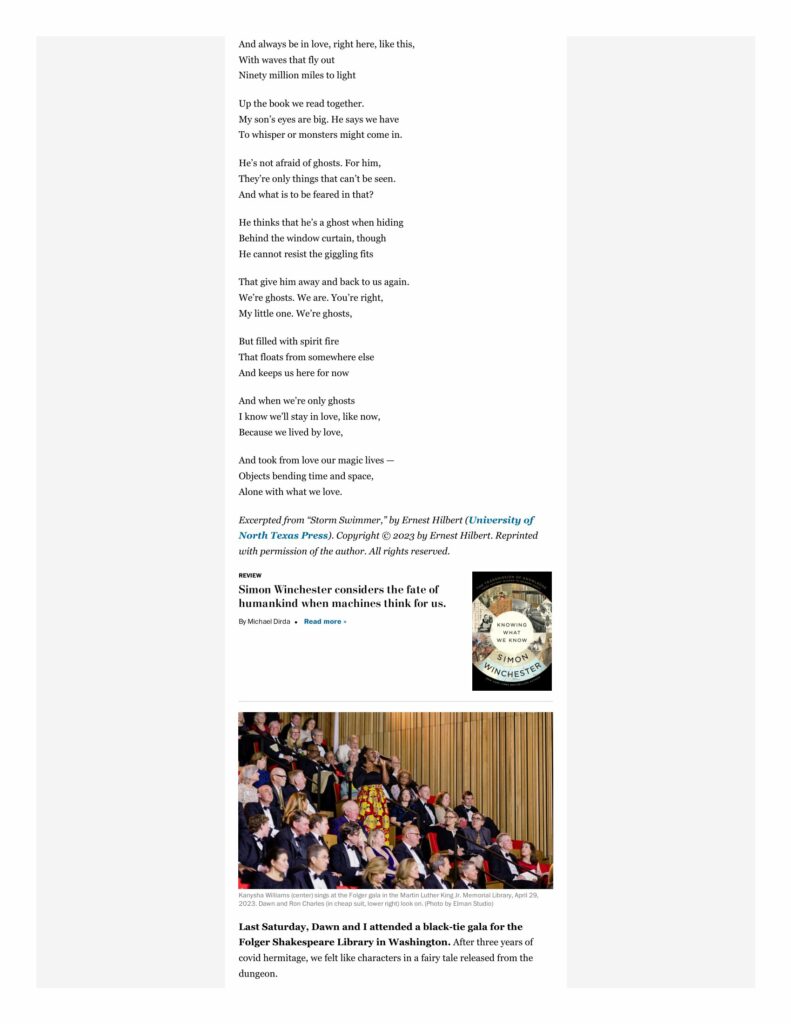 Comments
comments