"Ian's Arrow," the image that first appeared on the Tollund Press "Last Rites" letterpress broadside, is now available on a high-quality, black American Apparel t-shirt available from the Nemean Lion Press store at Zazzle. It is also available in a basic black t-shirt (non American Apparel) for those who like a looser fit. "Ian's Arrow" was drawn by 5-year-old Ian Hilbert for use on a signed limited-edition letterpress broadside of his father's poem "Last Rites," issued in 2021 by Tollund Press. While visiting the press, in Essex County, Massachusetts, the author's son was asked by the publisher to draw "anything" that came to his mind." The resulting artwork, now known as "Ian's Arrow," was first accomplished in pencil, then inked over with ballpoint pen, and then further widened with marker by the young artist. The image was transferred to a photopolymer plate for printing on the collectible broadsides.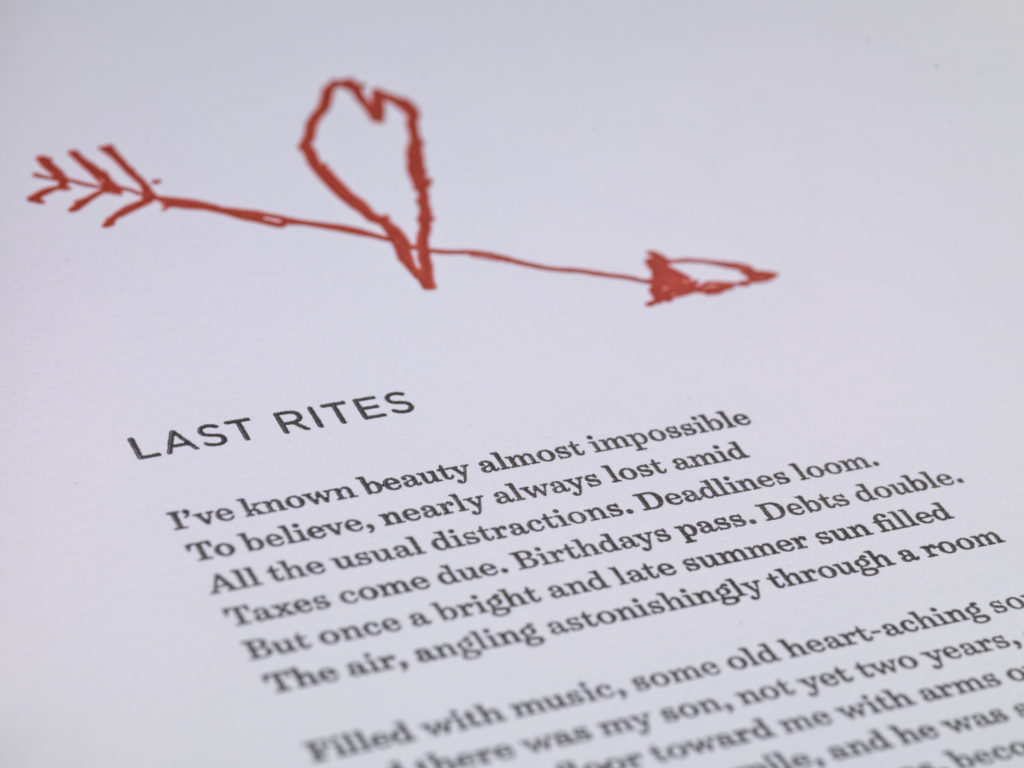 The words "Ian's Arrow" on the shirt are set in Rokkitt, a font "inspired by the type forms of a number of distinctive geometric slab serifs, sometimes called Egyptians, popular in the late nineteenth and early to mid twentieth centuries. In 1910 the Inland Type Foundry published Litho Antique and similar types were published by American Type Founders in the 1920s and Monotype Corporation in the 1930s. Rokkitt is intended for use as a display font, in headings and headlines, though it can also be used as an alternative to sans serif designs at text sizes."
The shirts are priced at $25 each, 20% off with code ZHOLIDAYPREP (as of October 21st, 2021).
Comments
comments