Thanks to everyone who came out to Fergie's Pub to make the debut of E-Verse Equinox Reading Series 2.0 such a powerful success. We had a full room, around 30 people, which exceeded our expectations, particularly in time of plague (elbow bumps largely replaced hugs and handshakes for the time being). The crowd hailed from many age groups, backgrounds, and poetic styles, a genuinely diverse group. Philadelphia Poet Laureate Trapeta B. Mayson made time in her demanding schedule to come out and give an inspiring performance of new poems, and George David Clark, editor of the excellent 32 Poems magazine, delivered an equally moving and exciting reading of poems new and old. We were sorry Baltimore poet James Arthur was unable to join us, but George read from Arthur's book The Suicide's Son in his absence. Apologies to the young women who had to leave because they weren't 21. We wish we could do all-ages shows, but a bar is a bar is a bar.
The open mic sessions (three in all) included renditions of Auden (I read "O Where Are You Going"), Dylan Thomas (Lester Mobley), and Shakespeare (Philadelphia poet Anne Adele-Wight neglected to bring a poem to read so recited Edmund's speech from King Lear from memory), as well as many poets young and old who were on the microphone for the first time (welcome!). We hope to hear from them all again. Master of Ceremonies John Wall Barger dispatched his duties with charm and aplomb, as always. In all, it was a most enlivening evening and a genuinely auspicious start to the newly revived reading series. Thanks also go out also to bartender Brian (a fellow metal-head) for keeping everyone watered and fed.
Mark your calendars for the next E-Verse Equinox reading (more of a solstice reading, now that we've gone to a quarterly schedule). We'll be back on Wednesday, June 10th, with featured readers Indran Amirthanayagam, Tamara Oakman, and Leonard Gontarek, with lots of room on the open mic for you, so come on out and bring something to share. See you then!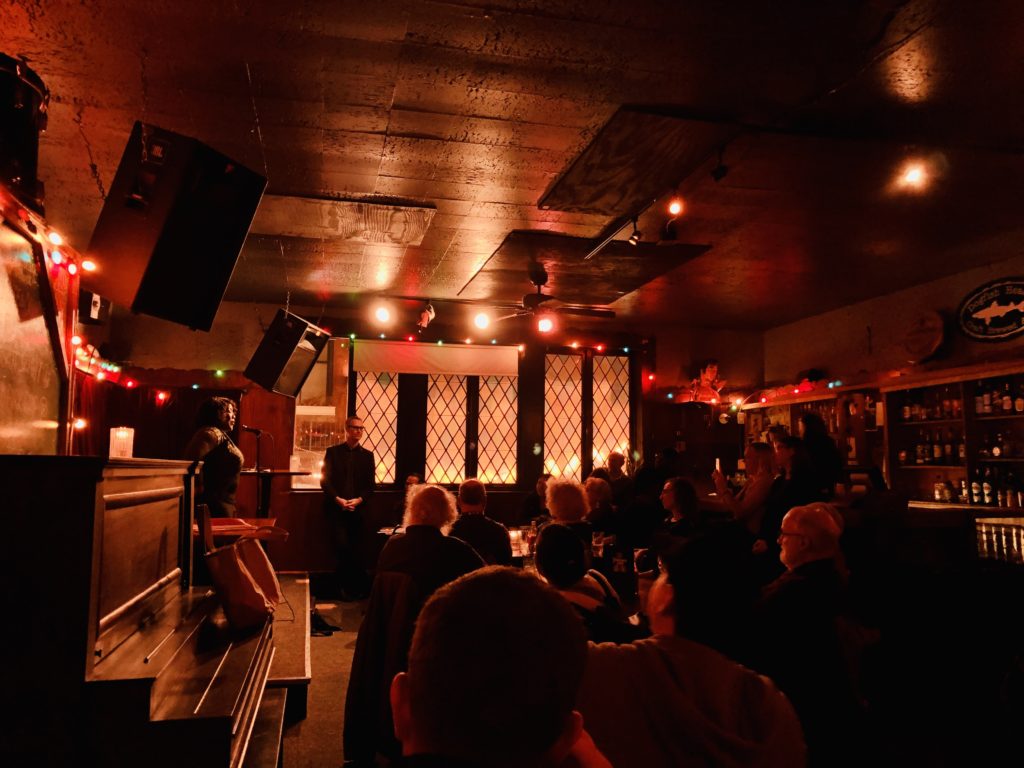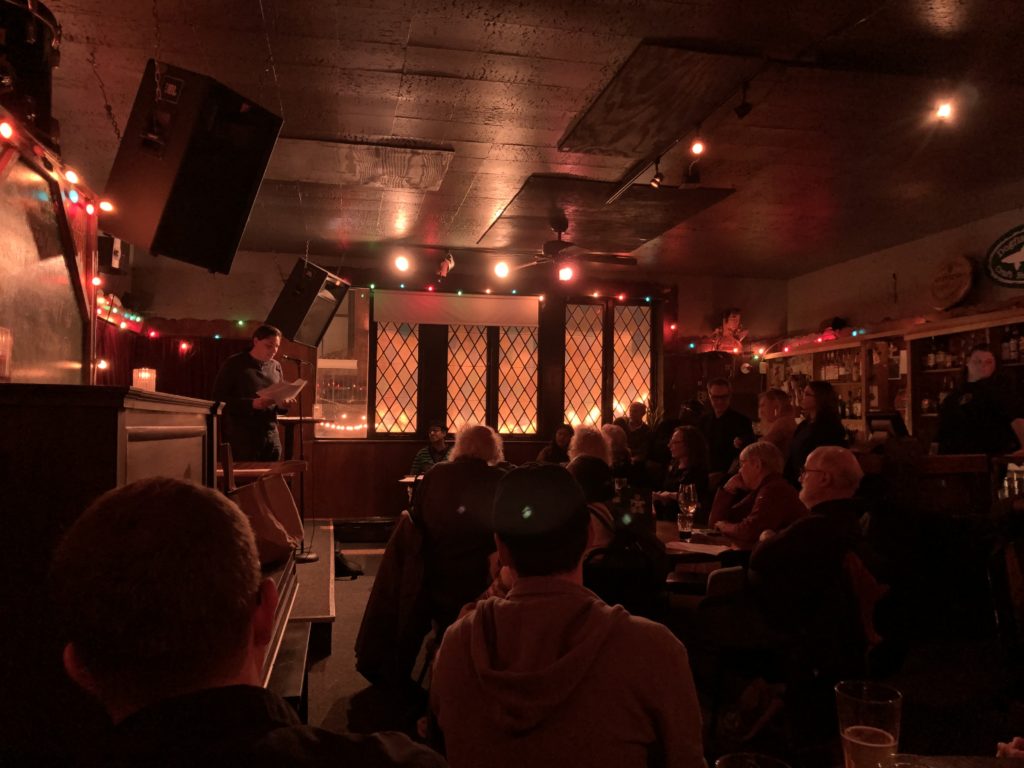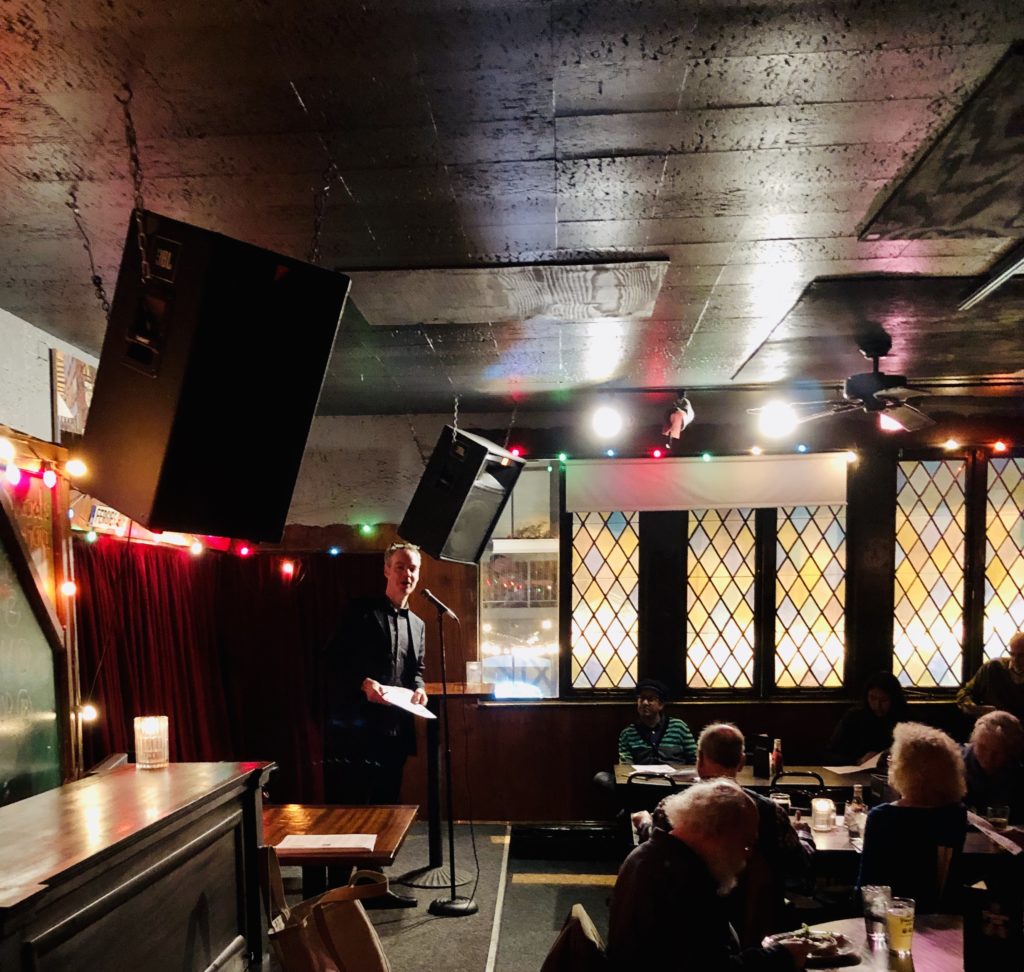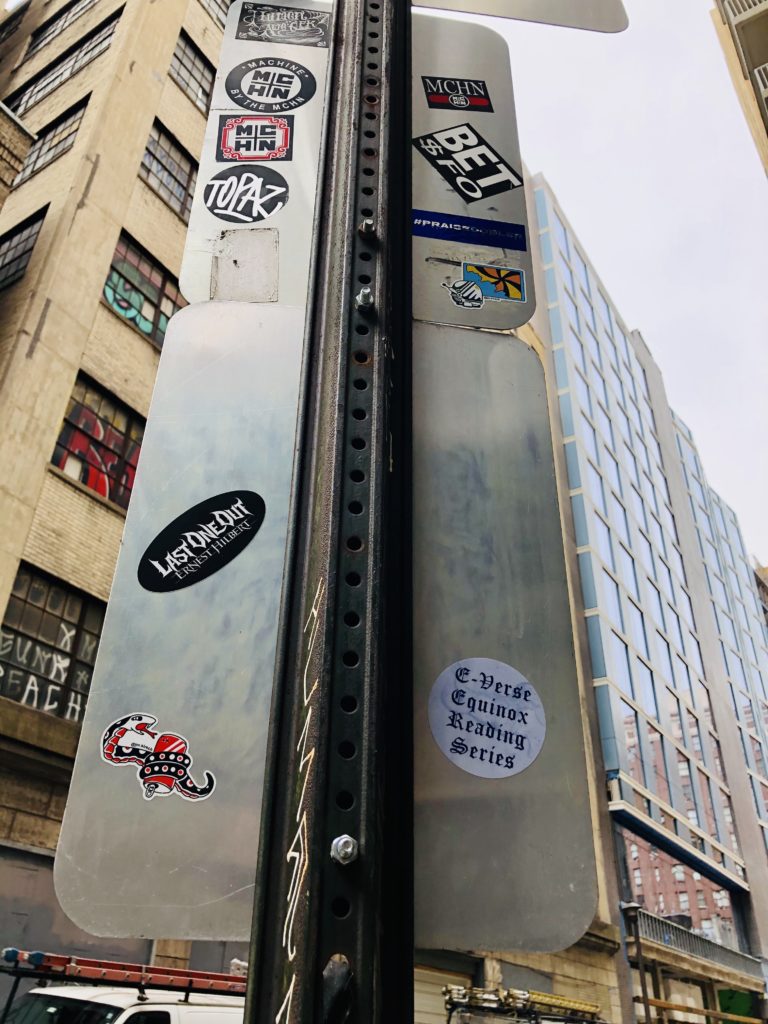 Comments
comments