We here at E-Verse are enormous fans, fanatics, in fact, of Philadelphia poet Paul Siegell. It's been too long since we've had a new book of his playful, innovative poetry to mull over and be wowed by. And wowed we are. Here it is, the new book, the first in years, Take Out Delivery: Poems and Comics. Paul's new book is available from the legendary New York publisher, Spuyten Duyvil Press.
Buy directly from the publisher here.
Congratulations, Paul!
Come out to help us celebrate at Paul's book launch on Friday, June 22nd, at L'etage, 624 South 6th Street, Philadelphia, PA 19147. Readers to include Kim Gek-Lin Short, Kevin Varrone, Quincy R. Lehr, Angel Hogan, Ernest Hilbert, and others, and of course the star of the show, Paul Siegell. Hosted by Kathleen Volk-Miller. Doors 7PM / Readings 7:45ish till . . .
Here is his story: "After 32 rejections over roughly six years, Spuyten Duyvil's acceptance letter came the evening of Paul's 40th birthday, after he spent the day of hiking up to a glacier in Montana, then injuring both knees on the way down, seeing a black bear in a river, falling backwards over a boulder and scraping up everything, and then toasting it all with champagne while not being able to believe any of it."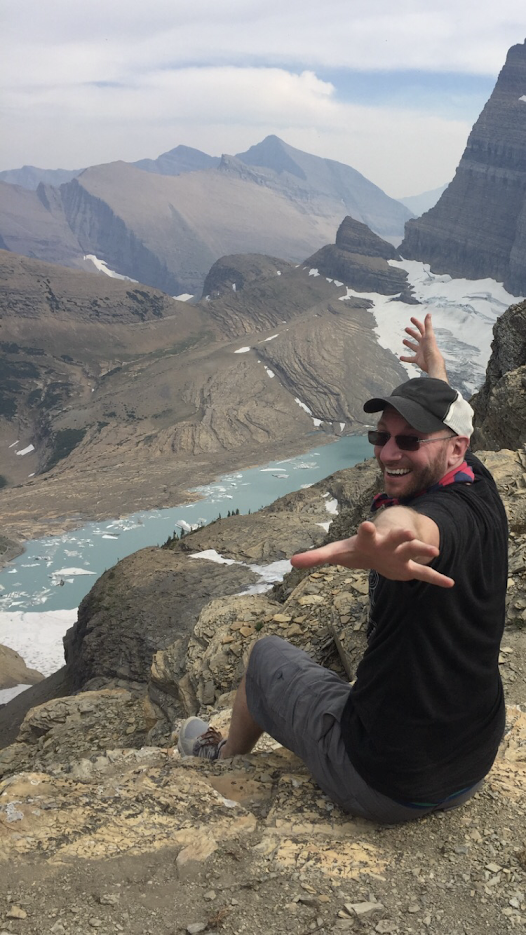 "Take Out Delivery plunges, playful, punful into the cheeky contem-poetics via poemics and plumbing the sonic underbelly of collective unconsciousness," wrote Spuyten Duyvil. "'Lip locked to hip hop,' 'achingly rhythmic' scrawl about the base, the beat. Surreal submerge in subconscious cultural cream. Head-under-water bobbing for apples you know will taste juicy as solitary sudden revelations of communal hear, now: 'hot pepper people performing the sitar ritual over the relic of self.' Bits of true dialogue glimmer like flashes seen out of eye corner. Culture hoarder. 'Dark matter scavenger hunt.' Dumpster diving for treasure, truth. The image shakes itself out of the eaves, startling, unfurling: 'Most of those being found are dead.' These poems writhe and meaning writes itself in a slip-slide as images bleed, blend, and build into hot chili peppered wonders we never thought possible till your musical body wrung them out for us, in comic color."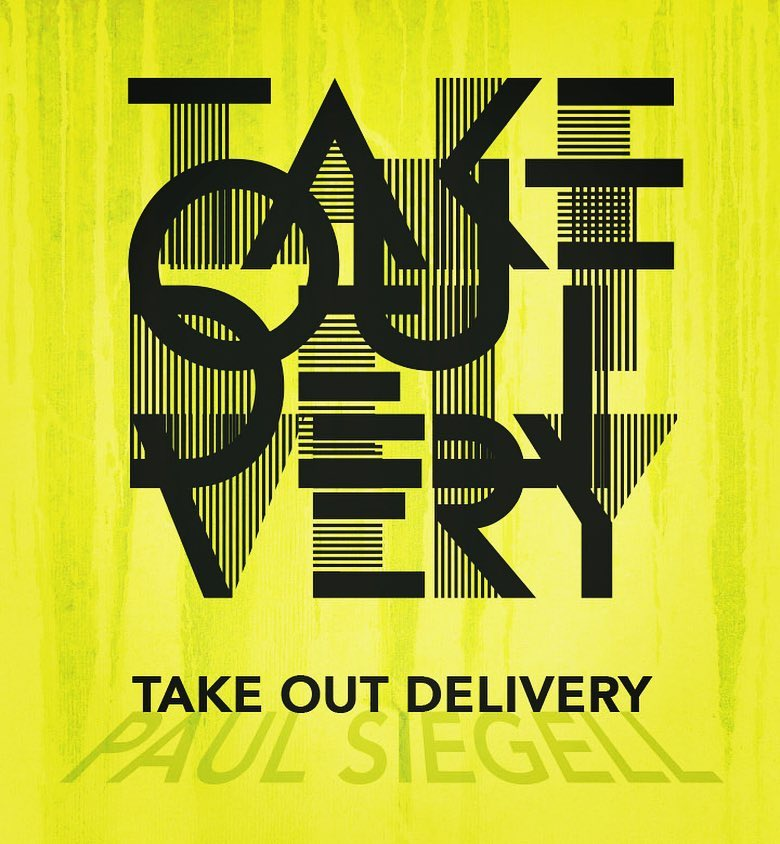 *WE'VE COME FOR YOUR REMOTE CONTROL*
Blazing chimera chimichangas!—Taking New Orleans to new
extremes: on a Super Bowl of old en Español—Playing catch-
up tackling blue corn tortilla chips, Roger Waters' mouth goes
dry: Tequila?—Si! Click to a small college crowd cheering up
an epic ping-pong battle. Action-packed scavenger hunt. Wild
rivals sweating in the unpredictable. Who'll win? In my expert
opinion: "Yo no sé, no sé—" yet the drop of rain that's dancing
the salsa as a splash upon a mountaintop does, however, know
from the oceans: reckon Frosty the Snowman, or Henry David
Thoreau. Fresh-caught fish tacos. And as fluid as another news
show covering the Gulf of Mexico, but showing where another
nor'easter is set to strike, before a bored Waters flips it back to
the game, the subtitle tips: "to how hurricanes get their names."
Original appearance in Coconut.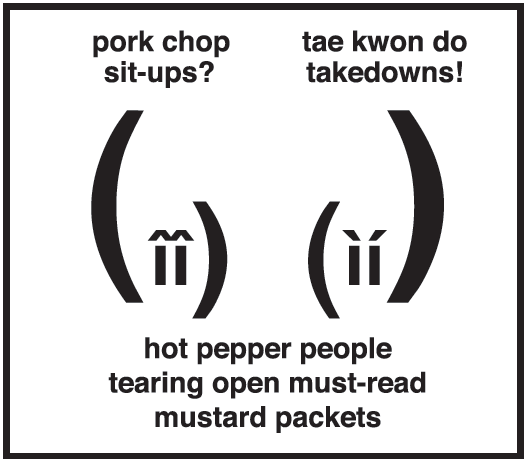 Paul Siegell's middle name is Michael, which is pretty funny. He's the author of wild life rifle fire (Otoliths), jambandbootleg (A-Head Publishing), Poemergency Room (Otoliths), & thanks to Spuyten Duyvil, this offering in 2018. Born & loved on Long Island, BA'd & BS'd at the University of Pittsburgh, & then employed as a copywriter in Orlando, Atlanta, & now Philadelphia, Paul is a senior editor at Painted Bride Quarterly & has contributed to American Poetry Review, Bedfellows, Berkeley Poetry Review, Black Warrior Review, E-Verse Radio, & other fine journals & anthologies. Kindly find more of his work & concrete poetry t-shirts at "ReVeLeR @ eYeLeVeL" (paulsiegell.blogspot.com) and @paulsiegell.
Comments
comments