The Rosenbach's annual Bloomsday, held in June each year, has sadly gone the way of all other public events in this plague year. Nonetheless, the good people at the Rosenbach have put together an enlivening alternative: Ulysses Every Day. Many of the usual Bloomsday readers have been invited to record themselves reading passages from James Joyce's novel. I recorded myself reading the "Ballad of Joking Jesus" section from the first chapter, Telemachus. Other readings from the chapter have been delivered by Michael J. Barsanti, the Edwin Wolf Director of The Library Company of Philadelphia, and Paul Saint Amour, English Professor at the University of Pennsylvania. Click here to watch. Check back regularly for more readings.
Here's more, from the Rosenbach:
For literature enthusiasts and first-time readers alike, Ulysses can be every bit as daunting as it is thrilling. If you've always wanted to read James Joyce's masterpiece, or are eager for any excuse to revisit it, we're kicking off Ulysses Every Day, a daily challenge to inspire you to finish it by Bloomsday on June 16.
Starting on April 15, 2020, we'll post a short video of someone from the Rosenbach community reading aloud a major passage from the novel. Videos will be posted on this page and our YouTube channel at 12:00 p.m. est every day leading up to Bloomsday on June 16.
Join the Ulysses Every Day Facebook group for daily alerts and to discuss the book with your fellow readers, the Rosenstaff, and special guests who will join us along the way. Be sure to share your progress on social media with #UlyssesEveryDay.
So there you have it. Listen in, read along, contribute to the Facebook group, and enjoy some Joycean genius over the next few months! Below is the Martello Tower and its environs, where the action of the first chapter is set.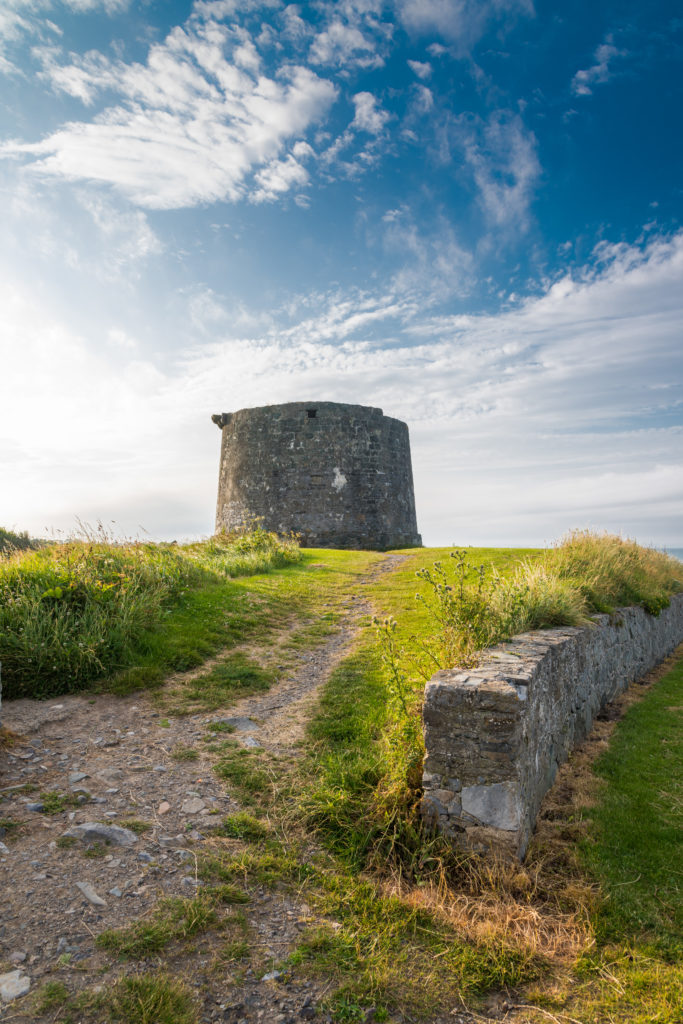 Comments
comments