My taut hammock is cradle and litter,
First and final transport of the season,
Meshwork hove and bent to obey my weight.
A tickling sting calls down a careless slap,
Then another, and more. I am besieged
Until my arms are smeared with insect parts.
They are ancient, first-made, and fast. I am
Outweaponed, prey to thirsting brigandage,
My blood pooled freely among their squadrons.
I may slaughter them, being weightier,
A willful mortal centered in my web,
But they spin away loaded with black cargo,
A rich salt relieved from my poked-through veins,
Launched and spun in sunshine as if I weighed
Nothing and earth was never built below.
"Strung" first appeared in issue 32 of the transatlantic magazine The Dark Horse, Spring/Summer 2014.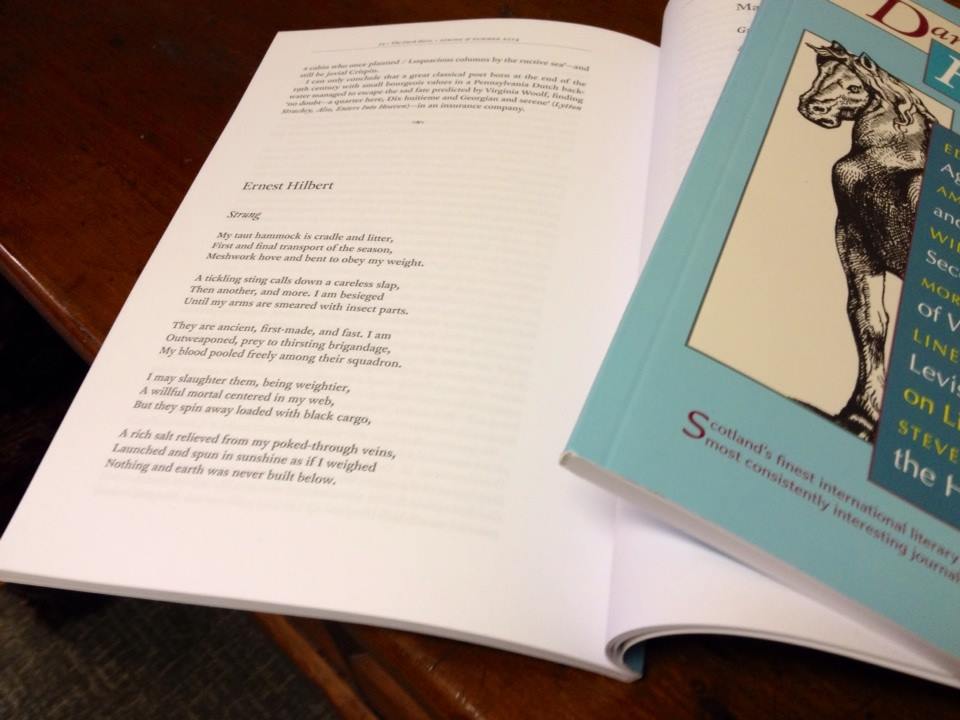 Comments
comments