Under the dark blue pre-night sky I stood
holding a flag I had cut from an obsolete windbreaker
and painted with the green fluorescent initials
of our brand new organization. Because of some
quality of the disintegrated light everyone
was a silhouette. William teetered on stilts beneath
the unmistakable hat of Abraham Lincoln. Lula
was the adorable giant robotic rabbit that marched
through our favorite television program harmlessly
ruining the plans of the space fleet authorities
as they endlessly circled our atmosphere in the not
too distant future, waiting for enemy beings
or rogue asteroids that never came. We were
a ragtag collection of young collectors.
We felt enthusiasm for the tentative friendships
we had after long years of hiding from each other
on the breezeway at last and almost too late
aggregated to protect our enthusiasms. Someone's
pet cat was lazily stalking someone else's
giant pet snail. It was all too good to be true
or last. Soon we would all be graduating and along
would amble the appropriate goons to gather
us into the welcoming arms of our new apprenticeships.
We knew if we went wherever we wanted
the starry wizards would guide us, and
if we didn't we would never see them again.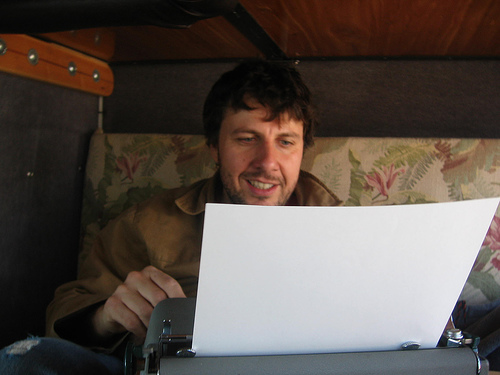 Comments
comments