The summer issue of The Hudson Review ((VOLUME LXXV, NO. 2) contains my poems "December Issue" (which will appear in my next book, Storm Swimmer) and "Moon Garden," along with new poetry by Jehanne Dubrow, Michael McFee, David Mason, Brendan Galvin, Robert Cording, and John Foy, as well as new fiction and writing on all manner of topics. Many thanks to the editors for including them!
Join me in moonlight tonight. Leave behind
Fluorescent bulbs you think you need to see.
Now wait. Your eyes will fill like aquifers
With thousands of rainfalls—come step among
The snowdrops, narcissus, and white tulips;
Azaleas, rhododendrons, and lamb's ear.
Come, sit on a swing I've hung from a bough
Of this ancient apple tree, its blossoms
Dusting their own constellation above.
We're altered here, the August air roiled
With fireflies—see the silver petals
In hues as if undersea, and sink with me.
No one knows who planted the garden here.
I've spent my life just keeping it alive.
We'll wade through phlox and foxglove long fostered
Like castles of coral, climbing hydrangea
Gesturing drunkenly as anemones,
Jasmine glowing white like spectral starfish.
We'll be happy in our Hadean passage,
Our planetary minds lit by rays
Absorbed and given back by the moon,
Mirrored again, thrice-woven on our skin.
The marble marker, stenciled with lichen,
Hangs like a buoy at high tide over the grave.
Do you remember whose it is? I might.
The wind is warm, an aromatic stew
Stirring like currents of ocean water
Along a rim of continental shelf.
The banks of golden pollen become
A pasturage through which moths will fan
 
Like minnows. How bright the gold mops, moonshadow,
Sweet alyssum, the silver mound Artemisia.
Behold the evening primrose, inhale
A fragrant philtre of moonflower and iris.
Rest now. First, you'll feel everything at once,
And then nothing, unless the sun returns.
Ernest Hilbert is the author of four collections of poetry. His fifth, Storm Swimmer (UNT Press), was selected by Rowan Ricardo Phillips as winner of the 2022 Vassar Miller Prize and will appear in spring 2023.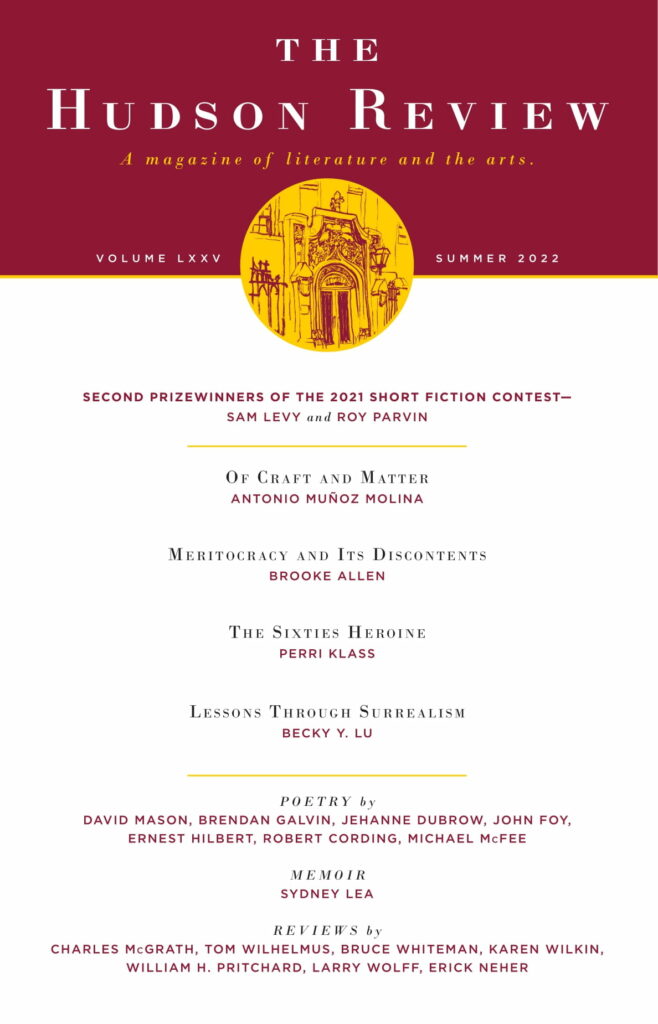 Comments
comments