It's that time of year again, and what a year, the 200th anniversary of Mr. Herman Melville's birth. To mark the occasion, the Rosenbach Museum & Library has yet again paired up with the Independence Seaport Museum (its staff no doubt still smarting from being bested in the legendary September whaleboat race) to present the annual Moby-Dick marathon reading, the culmination of Rosenbach Manager of Public Programs Ed Pettit's own Ahab-like quest to create the ultimate Moby-Dick event.
I'll be reading from the electrifying chapter 109, which contains a face-off between first mate Starbuck, concerned about leaks in the Pequod, and the fiery captain Ahab, who admits he is "all aleak" himself. When Ahab commands that a large quantity of whale oil be wasted in order to free the Pequod to chase a new rumor of the white whale, Starbuck asks "What will the owners say, sir?" Ahab's response is truly classic:
"Let the owners stand on Nantucket beach and outyell the typhoons. What cares Ahab? Owners, owners? Thou art always prating to me, Starbuck, about those miserly owners, as if the owners were my conscience. But look ye, the only real owner of anything is its commander; and hark ye, my conscience is in this ship's keel.—On deck!"
Saturday, Nov 9th, 2019 2:00 PM until Sunday, November 10th, 2019 3:00 PM EST
Independence Seaport Museum
211 S. Columbus Blvd., Philadelphia, Pennsylvania, 19106, United States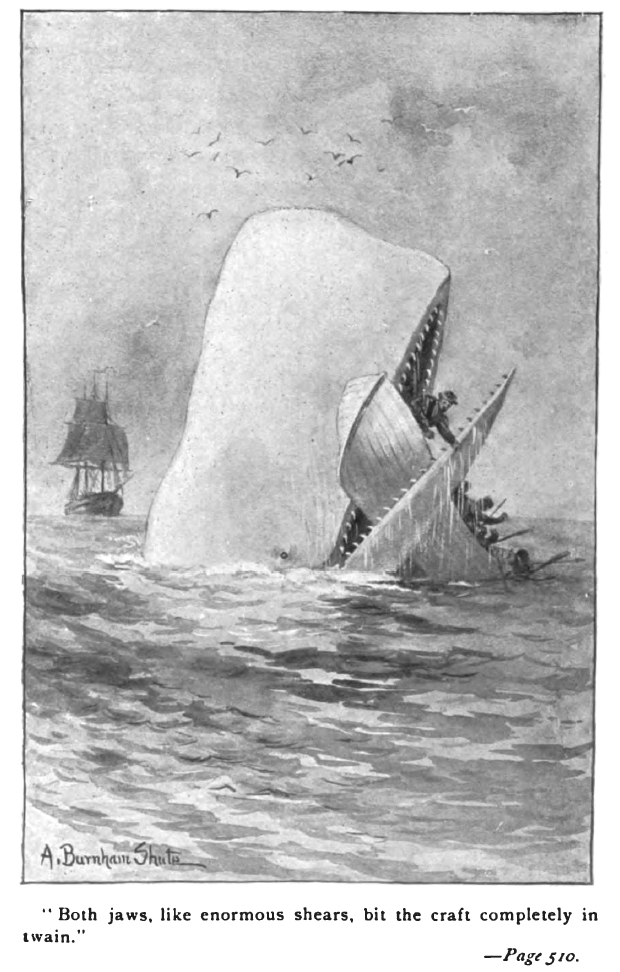 Join us as we read Herman Melville's masterpiece Moby-Dick in its entirety over 25 hours, starting on Saturday, November 9 at 2:00 p.m. and reading through Sunday, November 10 at 3:00 p.m. The Moby-Dick Marathon—a collaboration between The Rosenbach and the Independence Seaport Museum—celebrates the iconic novel and the adventures of 19th-century seafarers with live readings, an interactive artifact show-and-tell, hands-on activities for all ages, boatloads of food and fare for purchase, a late-night happy hour, and much more. Be sure to bring along your copy of the book to follow along. Celebrate the Great White Whale with us! Click here for a full list of readers.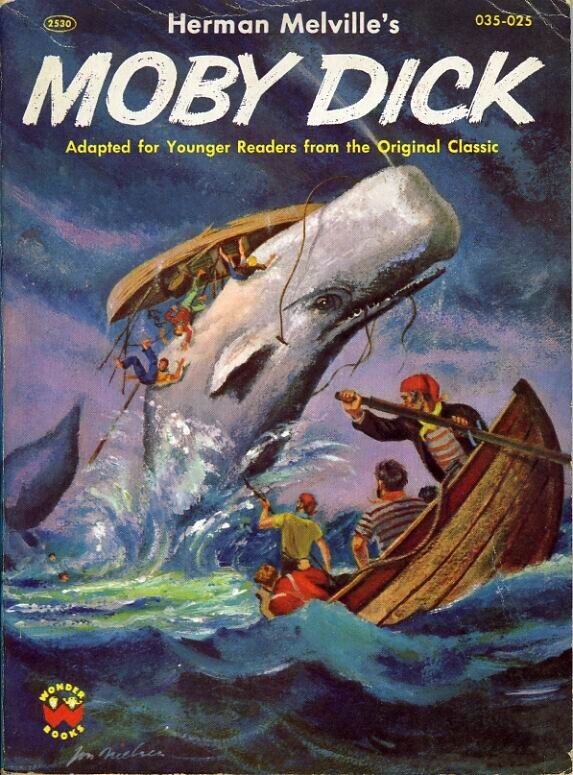 SATURDAY, NOVEMBER 9
10 a.m. – Independence Seaport Museum opens for free to the public with kids activities offered throughout the weekend
11 a.m. – Kids story time reading of Chasing the Great White Whale by Eric A. Kimmel
12 p.m. – Kids Scrimshaw Craft Activity opens, available until 4 p.m. on Saturday, reopens again on Sunday at 10 a.m.
When sailors were done with their work for the day, they made a type of art called Scrimshaw, using a special needle to carve pictures of things they saw while they traveled the sea. At this workshop, you will get the chance to make your own Scrimshaw masterpiece with educators from The Rosenbach.
12 p.m. – Artifact Show-and-Tell: The Real-Life History of Whaling; presented again at 4 p.m.
Get a close-up look at artifacts related to the real-life history of whaling around the time that Herman Melville wrote Moby-Dick. Collections staff from The Rosenbach and the Independence Seaport Museum will be on hand in the J. Welles Henderson Archives and Library to share rare artifacts including the log book from the whaling vessel Ceres, which sailed out of Wilmington, Delaware in the 1840s; scrimshaw made aboard the Ceres, historic prints depicting the process of whaling, a model whaleboat, and other relics of the whalefishery. If you miss it, the Show-and-Tell will be held again at 4 p.m. on Saturday and 12 p.m. on Sunday.
1 p.m. – Moby Dick's Diet: Squid Dissection Lab Project
What would a whale as big as Moby Dick actually eat? Fish? Sharks?? People?! Take a close-up look at the tentacled creatures that make up 80% of a sperm whale's diet! If you miss it, the project will be available again at 3 p.m. on Saturday and at 1 p.m. and 3 p.m. on Sunday.
1:45 p.m. – Remarks
2 p.m. – Ishmael's arrival kicks off the Moby-Dick Marathon! Reading continues until approximately 3 p.m. on Sunday
3 p.m. – Squid Dissection Lab Project
3 p.m. – Moby-Dick Marathon continues with Chapter 9, The Sermon. In this reading Father Mapple tells the Nantucket version of Jonah
4 p.m. – Artifact Show-and-Tell: The Real-Life History of Whaling
7:30 p.m. – Moby-Dick Marathon continues with Chapter 32. In this reading we learn more about whales than we ever wanted to know!
8:50 p.m. – Moby-Dick Marathon continues with Chapter 36. In this chapter, Captain Ahab exhorts his crew to hunt for Moby-Dick.
11 p.m. – Late night happy hour, open until 1 a.m. on Sunday
SUNDAY, NOVEMBER 10
12:45 a.m. – Moby-Dick Marathon continues with Chapter 54. In this reading we hear The Town Ho's Story, in which we hear of a blood-curdling story of mutiny on the high seas
1:40 a.m. – Moby-Dick Marathon continues with Chapters 55-90, in which we learn all about the "honor and glory" of whaling
8 a.m. – Moby-Dick Marathon continues with Chapter 94, A Squeeze of the Hand. In this chapter "long rows of angels" join hands with the sailors
10 a.m. – Kids scrimshaw activity opens, available until 2 p.m.
11 a.m. – Kids story time reading of Chasing the Great White Whale by Eric A. Kimmel
12 p.m. – Artifact Show-and-Tell: The Real-Life History of Whaling
1 p.m. – Moby Dick's Diet: Squid Dissection Lab Project, available again at 3 p.m.
1:45 p.m. – Moby-Dick Marathon continues with Chapter 133, The Chase – The First Day. In this chapter, the thrilling chase of the White Whale begins.
3 p.m. – Moby Dick's Diet: Squid Dissection Lab Project
3:10 p.m. – Moby-Dick Marathon ends with the reading of the Epilogue and Ishmael concluding his story
Comments
comments