When King Diamond drummer Matt Thompson isn't touring the world performing for thousands of screaming fans, he relaxes by reading Ernest Hilbert's book Caligulan. He's even been seen wearing the Caligulan tour shirt, which lists all of Hilbert's readings on the back.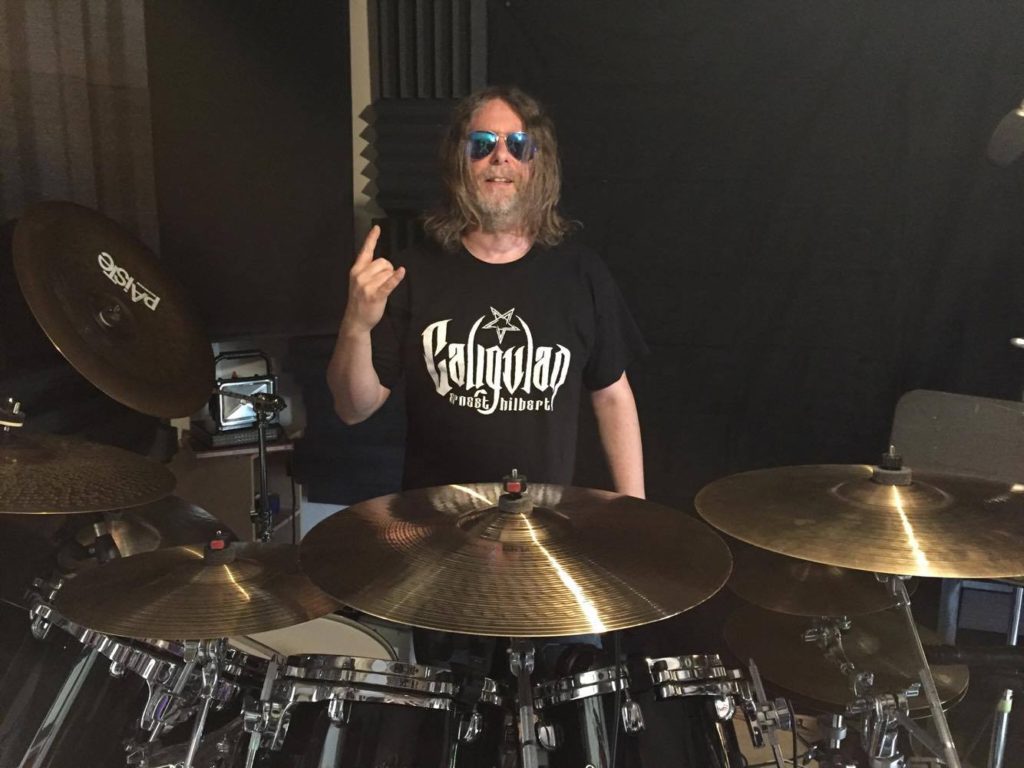 Behind the kit for King Diamond, Matt has shared the stage with such legends as Lynyrd Skynard, Motley Crue, Megadeth, Slayer, Exodus, Ghost, Testament, Behemoth, and Nile. Thompson is one of the more versatile drummers out there. For instance, in 2007 he was nominated for two Grammys, one for Best Metal Performance and another Best Polka Album! He also drums for Shaolin Death Squad, Legacy of Disorder, and Aghora. You can learn more about Matt here.
So what's the connection? Well, years ago, I was in the thrash metal band (with death metal tendencies) called Judgement. We were especially lucky to have had two genuinely brilliant drummers in the band at different times, Matt Thompson and Steve Kraft. My book Caligulan includes a light-hearted poem dedicated to the band members. It attempts to capture the experience of performing in a heavy metal band, a sensation that is a mere memory for me but a full-time job for Matt.
* * *
"Judgement" by Ernest Hilbert
Bonnie's Roxx, Atco, New Jersey, 1990
O, our expressions grim, so serious!
And menacing, as if we're benching weights
Or gravely working at a car's engine.
We strive to seem mysterious
And sometimes truly entered altered states,
Burned up with rude bolts of adrenaline.
The drums command the stage like big black guns
Upon a fortress. Dwarfed by Marshall stacks,
We swing our greasy hair like myrmidons
Thrashing at rival columns. Ten hot suns
Assembled above make steam of sweat, axe
And archery, broadsword, emblem, and bronze
Armor. We swarm in smoke, crude ghosts, chthonic,
Striving, one solstice, to make ourselves mythic.
* * *
If you enjoyed reading Caligulan and you might like to have the tour shirt, go to the CONTACT page at the top of the post and let me know your size. I'll let you know if I have one for you.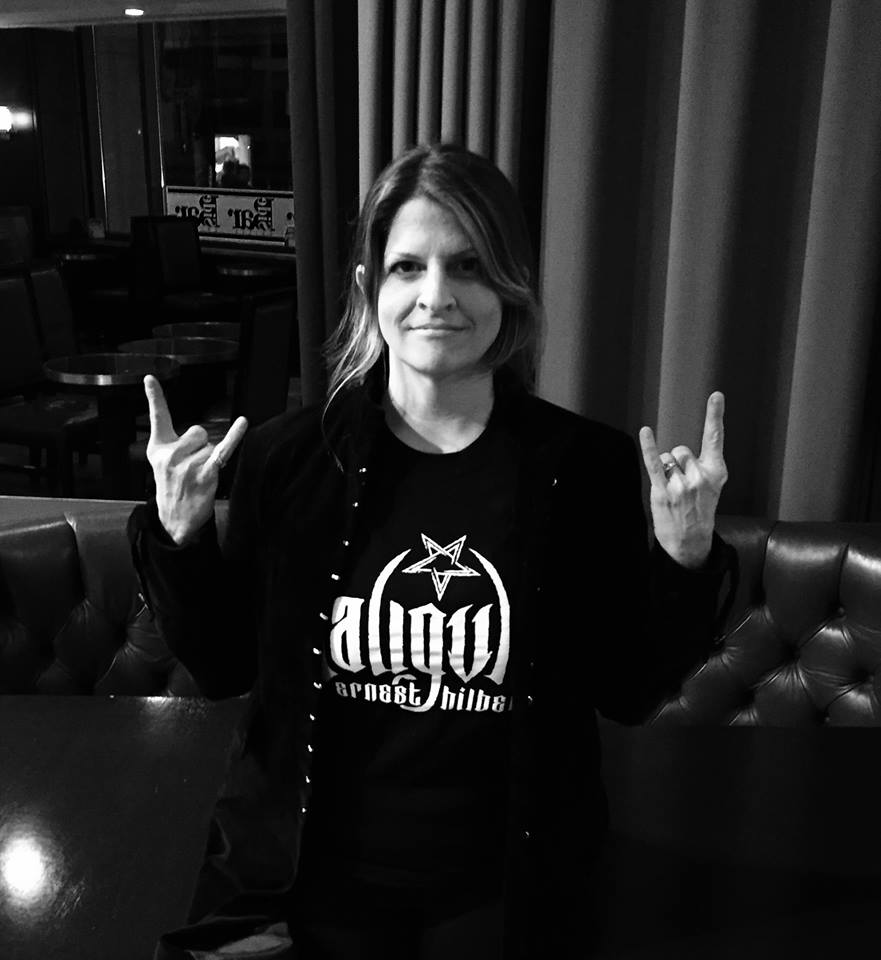 Here is some raw video footage of Matt performing "Substance Violation" with Judgement. You can see me on bass banging my head!
I had the distinct pleasure of being in the audience for one of the concerts featured in this video, in 2015, at the newly-opened Filmore in Philadelphia. Check it out if you dig some classic metal. It contains some outrageous and comic theatrics, but the music is awesome (to me).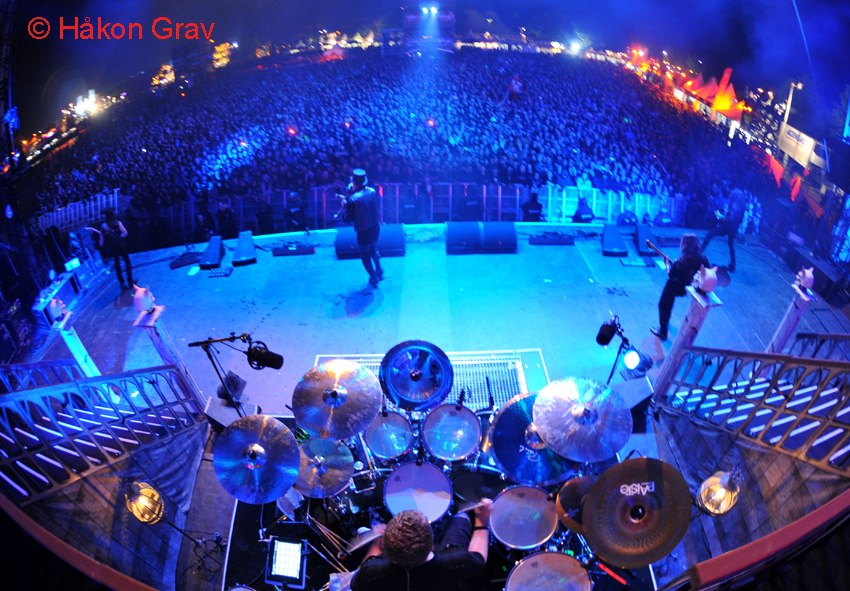 Comments
comments