for Erin Page
My father's birthday— how could I forget?
A friend and I had come to where, at sunset,
a band plays Sousa marches every year.
Thousands on the green, and children orbiting
antique family blankets. Steadfast, or slipping
to outer shells, held by the nuclear.
The little ones were dangerous— sparklers.
Teens roamed in close-knit groups, so self-aware.
We wandered the dark field becoming darker
and found an empty place among the crowd,
beside Korean students happy to hear
the hometown music strutting with blocks of wood.
Their camera flashes made a fireworks all
its own; their native speech seemed faster, bolder
than ours. They touched each other much, brushing
the crumbs from shirts and draping arms on shoulders
when posing for photos. Those in love were still
around the edges of the group, touching.
The music died, brief silence turned to cheers,
to sighs as streamers lit our faces, fading
swiftly to traces. I kept anticipating
the all-out, pyrotechnical finale
and ventured three false claims the end was near.
The end is nigh, I joked. The end of folly.
The height of summer over, we stood to leave
the matted field. We shook our vertigo
and stretched to join the flight. The Koreans weaved
along before us. A tangled twisting chime,
they stopped and staggered with the greater flow.
The crowded walk thinned out in five blocks' time,
where the campus has its end. Small children tamed
by night looked out from family cars, leaning
toward sleep. We parted without touching on
our sadnesses or faith: our fathers gone,
our mothers scrubbing through a collar stain.
The sky gone black; the stars were intervening.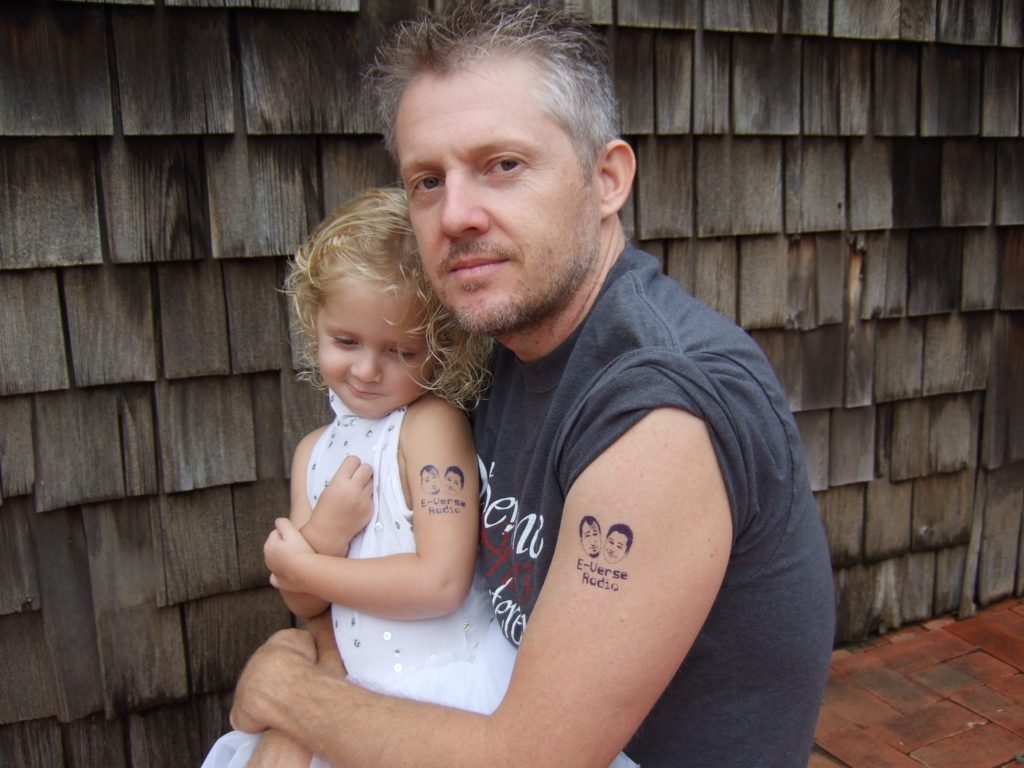 (Note their tattoos!)
Comments
comments