Here's audio of my poem (or song) "Human Interest," which appears in the new issue of The Dark Horse Magazine​. The issue includes stunning poems by Kay Ryan, Elizabeth Burns, Niall Campbell, Wendy Cope, Claire Askew, Helen Mort, Ian Abbot, Vicki Feaver, Alicia E Stallings​, Clare Pollard, X.J. Kennedy, John Foy​, David Mason​, Daniel Brown, and too many others to name. Also, Carmine Starnino​'s engaging roundtable on trends in international Anglophone poetry, Amy Lemmon​ and Kathrine Varnes writing about Mark Strand, Jennifer Goodrich about James Lasdun, and so much more. Just buy the damned thing!
The Cyclops gets it in the eye,
+++++++Goliath by God's will,
And now we think the little guy
+++++++Will always get the kill.
The nerdy girl will bag the hunk,
+++++++The local band get big,
The kids find gold in dad's old trunk
+++++++While grandma does a jig,
Jack—acned, stooped, and awkward—
+++++++Trick the ancient giant,
Skinny Arthur extract the sword,
+++++++Intern land the client,
The farmer's boy, newly knighted,
+++++++Become the chosen one,
Ages of unfairness righted
+++++++By a less-than-favored son,
As if, for sake of a story,
+++++++Awful odds are annulled,
Fictions fielding hopes of glory
+++++++Where none should be fulfilled.
Original appearance in the 20th-anniversary issue of The Dark Horse.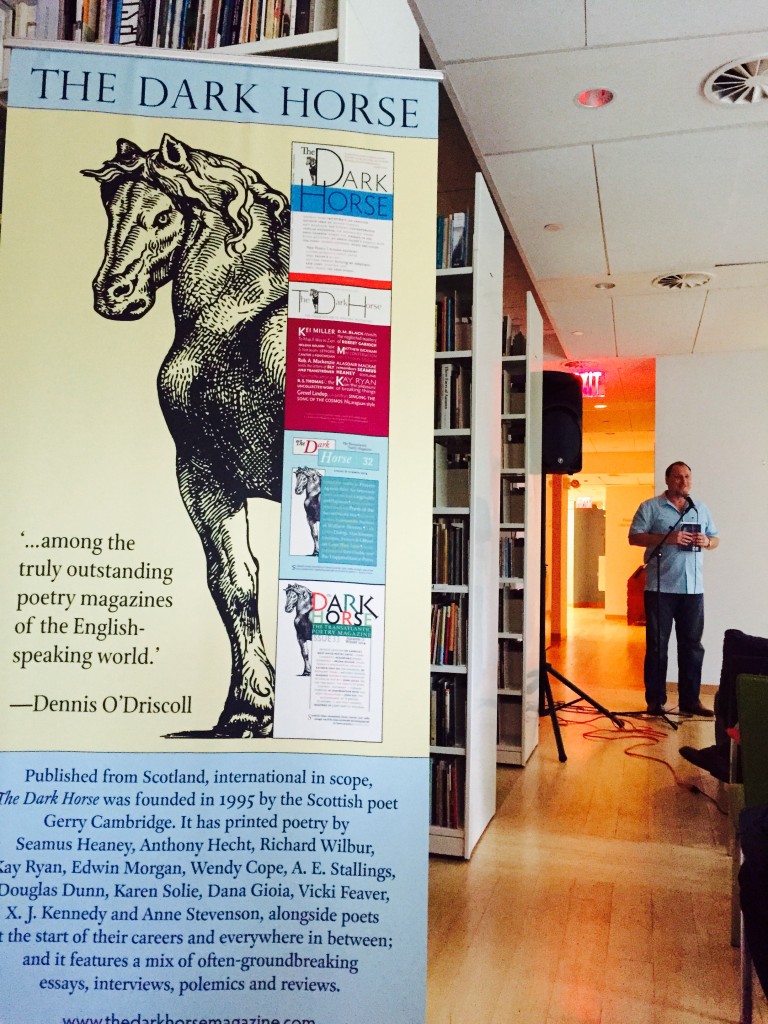 Comments
comments