You are invited to attend the 2017 Poets' Prize celebration honoring Ernest Hilbert's book Caligulan (Measure Press).
We hope to see you at the ceremony, which will be held on Thursday, May 18th, 7PM, at the Nicholas Roerich Museum, 319 West 107th Street, New York, NY 10025. Roerich's life and art inspired H.P. Lovecraft's novella At the Mountains of Madness, and the artist is mentioned by name several times in its pages.
Finalists were Donald Hall's Selected Poems (Houghton Mifflin Harcourt) and Joseph Harrison's Shakespeare's Horse (Waywiser Press).
The poets will read from their books, which will be available for sale at the museum. Dick Allen will read on behalf of Donald Hall.
The prize, created in 1988 by Robert McDowell, Frederick Morgan, and Louis Simpson, has recognized the achievements of poets such as Miller Williams, Marilyn Hacker, Maxine Kumin, Adrienne Rich, and Marilyn Nelson.
The event is free and open to the public.
Visit the Facebook page for updates.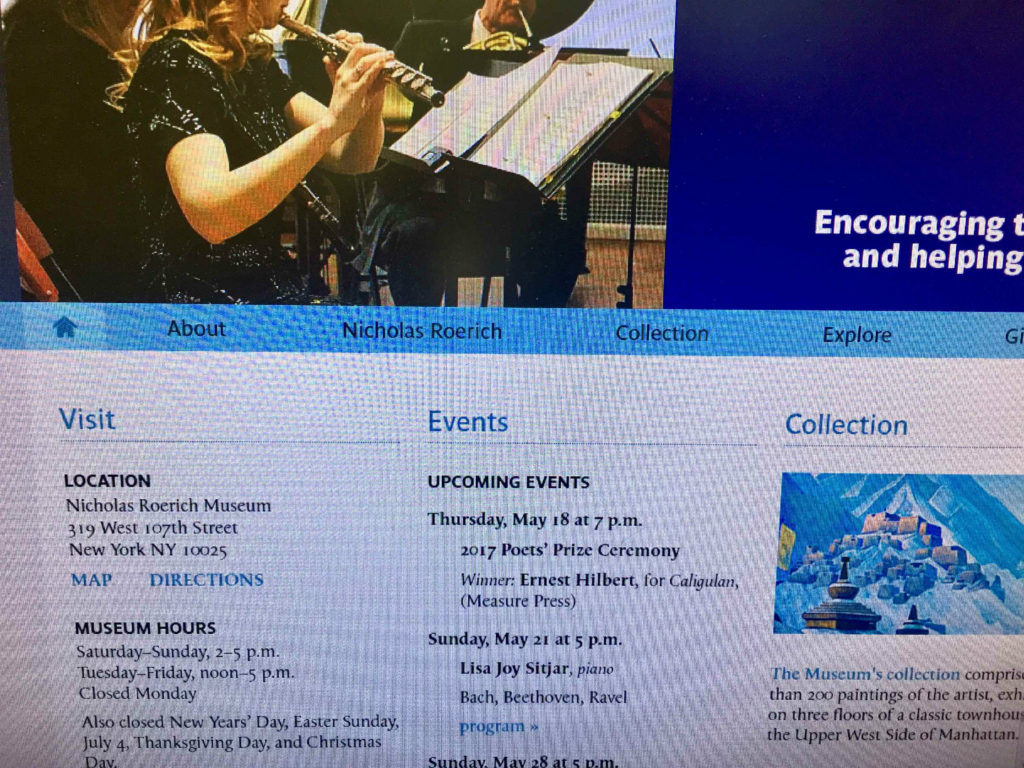 Ernest Hilbert's Book Caligulan Selected as Winner of the 2017 Poets' Prize
Comments
comments