Their ruler is elected state by state,
and no one cuts his heart out as he drowses.
Their senior citizens still copulate.
Their convicts are allowed to change their blouses.
In this backyard there hangs a gutted deer,
and in that driver's seat there sits a wife.
They have their MMR and Retrovir.
They have their quarter-century more life.
Each commoner receives a welcome mat.
The maids have maids, and plumbers go to Paris.
They call their waiters "sir." The poor are fat.
They eat. They do not easily embarrass.
Original appearance in Poetry magazine.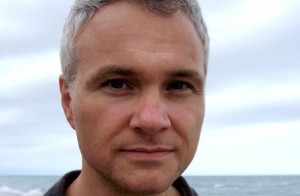 Comments
comments