-dithyrambs
Houndstooth–
making a comeback?
The shadow of goalposts
is a holy cross.
I ate a Chinese bun called
dog-would-ignore-it!
Worldwide dignity mistakes:
The Mincing Overseas Spice Co.
If you see something,
see something.
The Frisbee
is as old as me!
Maybe the ultimate hell
is an afterlife with no god.
Should trees
have standing?
We don't have myths,
but we do have gossip.
A body wants to be
home and dry.
My wife says I
am not "reliable"
but I would not take that
as the Gospel truth.
You make pronouncements,
then leave the room.
The point of a train
is to get on it.
I was a husband again
last night.
I could've been a pussy-
or drug-addict.
Have you noticed the best-looking
people are somewhat insect-like?
What was I saving myself for?
The whoa that is in marriage.
Farm-to-fork, the farmer said;
chicken-to-egg, says I.
I am the man who
suddenly fell over.
Original appearance in the Philadelphia Review of Books.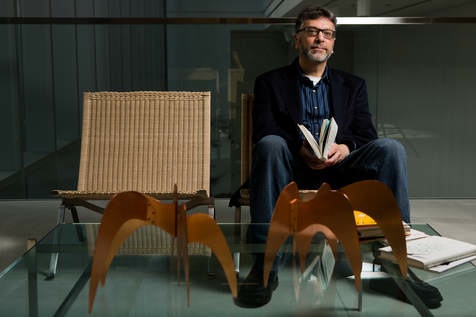 Comments
comments