"A frowsy whore with black straw sailor hat askew came glazily in the day along the quay towards Mr Bloom. When first he saw that form endearing? Yes, it is. I feel so lonely. Wet night in the lane . . ."
Hey, Philly, Bloomsday is on a Saturday this year! I'll be reading from the "Sirens" chapter of James Joyce's Ulysses for the Rosenbach Museum & Library's Annual Bloomsday, Saturday, June 16th. The day-long reading of Ulysses includes "literati, artists, public figures, and familiar personalities from Philadelphia and beyond." I made the cut! I'll be going on around 3:45PM.
Saturday, June 16th, 12 noon to 8PM
Rosenbach Museum & Library
2008-2010 Delancey Place
Philadelphia, PA 19103
info@rosenbach.org
215-732-1600
The day features free admission to the historic house and all current exhibitions, including the blockbuster show Of Two Minds: Creative Couples in Art and History and pages from the original Ulysses manuscript in the library. Grey Lodge Pub will have a beer garden under the trees. There will be musical performances inspired by the novel throughout the day.
Hope to see you there!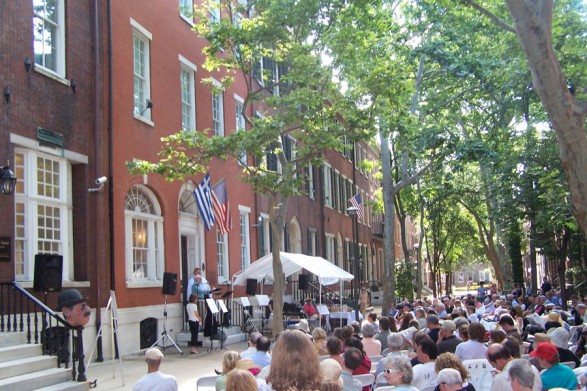 Here's a picture of me posing as James Joyce, taken by Christian Schoenberg in the garden of the Middle Common Room at St. Catherine's College, Oxford, autumn 1994.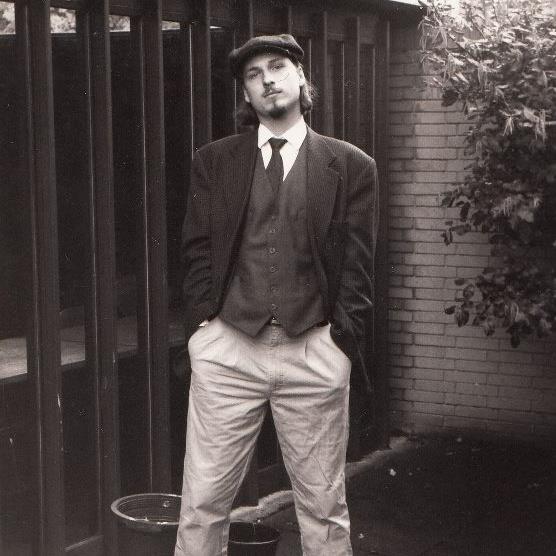 Here's the original photograph I aped.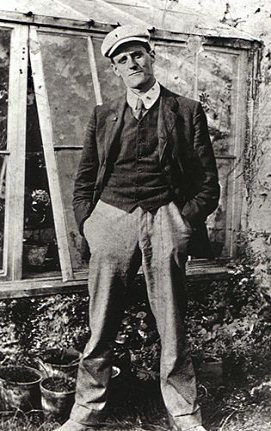 Here is the Facebook event page.
Finally, here is some more information from the official press release.
Re-Joyce: The Rosenbach Celebrates James Joyce with its Annual Bloomsday Festival
June 16 is observed around the world as a celebration of James Joyce and his epic Ulysses, a novel that has been called everything from masterfully moving to hilariously obscene. Nowhere in the United States is this global literary holiday marked with more excitement than in Philadelphia, where the manuscript for Ulysses has made its home at the Rosenbach since 1924.
This year, the Rosenbach will commemorate Bloomsday with the traditional day-long public reading of Ulysses on Delancey Place from 12:00 to 8:00 p.m. This rollicking recital features celebrity readers including actors Michael Toner and Drucie McDaniel, among other literati, artists, public figures, and familiar personalities from Philadelphia and beyond. The readings are free and open to the public, and the Rosenbach's historic home and current exhibition will be open for unguided exploration at no cost.
The Rosenbach has partnered with several neighboring organizations to enrich the Bloomsday experience for Ulysses enthusiasts and novices alike. Singers from the Academy of Vocal Arts will bring the novel's tavern songs and arias to life. Undergraduate and graduate students in the tri-state area can enter essays in the inaugural Bloomsday Essay Contest, organized by University of Pennsylvania Department of English and Villanova Center for Irish Studies, and funded by a generous grant from longtime Bloomsday supporters Lenni Steiner and Perry Lerner. Other community partners include Arts + Business Council of Greater Philadelphia, Inis Nua Theatre Company, Irish Immigration Center, and Irish American Business Chamber & Network.
To learn more about Bloomsday at the Rosenbach, visit rosenbach.org.
Comments
comments