but by undoing the body
of another paperclip,
or quietly attempting
to scotch
tape cottage cheese,
my coworkers
can't know what I'm doing,
so instead
I post all day
to facebook—
feels like hiding
with tigers.
like this morning's
presence
on the street bending
for a three quarters
smoked and
lipsticked cigarette,
work is
the phrase "make
this hour move,"
when
it should be "make this
our move."
Original appearance in Apiary.
Come hear Paul Siegell read at the E-Verse Equinox Reading Series with Daisy Fried, Kim Bridgford, and Laynie Brown in Philadelphia.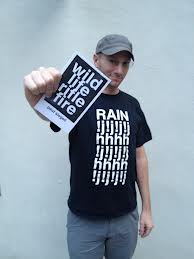 Comments
comments