Rally the towels! That which has stitches
Can heal! A fastball off the wall in right-
Center, clutch leadoff double, Game 5 and
A half. Fans crazed with curses and wishes,
Beer and bloodletting red. "The Phils, the fight."
Broad Street fueled to riot failure's end:
Feliz with a single up the middle
In the seventh! Willful—pensive, like he
Who stands above, guarding on high the path
Of a championship parade that'll
Beam the ju-bi-la-tion of "Phinally!"
What's 25 years? You just gotta laugh,
I guess. But what'll Philly do without
Billy's curse? Here's to the end of the drought!
Check out Paul Siegell's blog.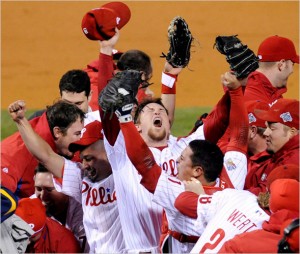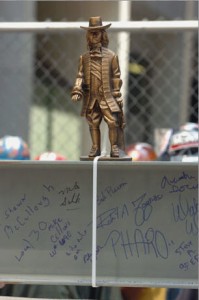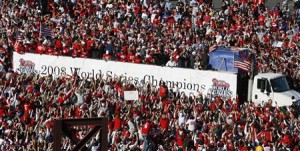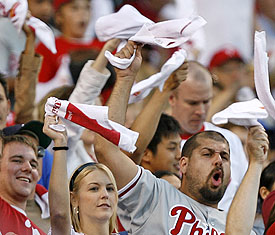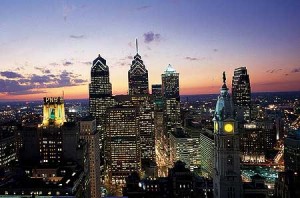 * Note the use of the Hilbertian rhyme scheme in Paul Siegell's sports-fan sonnet.

Comments
comments