Hemiplegia
I wonder if you'll ever learn
desire splints atoms into blood;
it's not peer pressure, it's just your turn;
some men just want the world to burn;
the ring you wear was dug from mud.
I wonder if you'll ever learn
the sacred words that transform scorn
to love; to know not when but should.
It's not peer pressure, it's just your turn
to stand. Alone, curled like a fern,
unravel into me and bud.
I wonder if you'll ever learn
what I can't say. Your silence earns
contempt. Speak. Move. Do. Loose your flood.
It's not peer pressure, it's just your turn.
We're here, apart but touching. Spurn
convention. Give in to the slant mood.
I wonder if you'll ever learn
it's not peer pressure, it's just your turn.
* * *
The Long Defeat
In every age the world declines;
profound and weary reasons hang
themselves upon philosophies.
Each Spring no birds remain who sing.
The feeble arts unclothe our minds
with nothing woven into proof;
our wisdom fails and fallen, lies.
We seek a spent, imagined youth.
But always there are lonely flames
that stand apart and burn on faith—
where works and love untouched by stain
rebuild with uncorrupted grace
reborn from mourning into light
opposing the eternal night.
* * *
Pushing the Muse
"Nothing" we said in passing, stuck
in whippoorwill repentance, heads
sunk silent, ears ignored and humbled;
the jumbled gesture, mute, tone-deaf
fell onto fragile hands that fumbled
possessionless, impoverished—blank.
Our faces at our feet we moved
in opposition, telegraphic
words end-stopped within our hearts,
stuck in passing; saying nothing.
* * *
The Wind & the Willow
I fall before the weight of words
forgotten, almost; robbed from you
by your eternal parting there
where I was not; I could not be,
so torn in distance from the us
that never was; our fantastic us
that sang on youthful arms to be
the pull that planted us here, there,
apart from all we knew.  Then you
were gone; leaving me lonely words.
Our song, like Spring, was our one kiss.
The willow mourns the winter; windless.
* * *
Winemaking
That's not how you're supposed to do it,
mashed up against me like a grape
one-half bruised and hidden
in your fingers.  Try one more time
but drop the act.  See my hands on my hips?
See my raised eyebrows?  I don't believe
you.  You'll want me to look
like this—to be relaxed.  See the smile?
See how my body's open to your
plane of attack?  Now try it again:
here I am.
That's not how you do it:
mashed up like a grape,
hidden and half-bruised.
Try your fingers one more time,
drop my hands on my hips,
raise my eyebrowed belief,
want me to look at you.
Relax my smile,
open my planes to your body.
Try your attack again.
How you do it:
A hidden grape
mashed up, half-bruised
on your fingers.
Hands on my hips
raised in belief
to look at you.
My smile relaxed,
my plane open
to your attack.
Do it,
hidden grape.
Mashed on
your fingers,
my hips,
in belief.
Look at you:
relaxed
open
to attack.
Do it:
grape-
mashed
fingers;
hips
believe.
Look: you
relax,
open—
attack.
* * *
Contemporary Poetry
After Seven Centuries of Verse
why is ours incontrovertibly worse?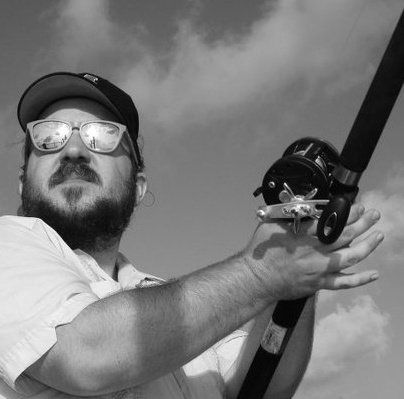 Comments
comments