1. House and Home for New Horizon Review
For Donald Hall
1.
The raccoon is sinister, quick, silent,
With strange human hands and black mineral
Eyes that shine and seem to know me somehow.
She noses smoothly past feral cats
To get at the bowl of food we've left out.
Our own cats watch patiently through the screen.
Birds drop in swerving squadrons from branches.
2.
In the house, at night, I wait for a ghost
To present itself in the creaking halls.
Trains groan low and vibrate across the meadow.
Refinery fires pulse on the river.
But no ghost, not yet. When I rise at night
For the bathroom, past the empty spare room,
I feel a girl's fingers, faint as snow, on my wrist.
Click on the classic cover to read the new issue.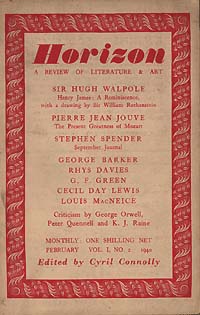 Comments
comments