Keith Kelleher, host of WDIY's The Blend will broadcast an interview with Ernest Hilbert and Dave Young at 3PM EST today, Wednesday, September 18th.
If you're in the Lehigh Valley, tune in at 88.1 FM, 93.7 FM west of the region and 93.3 FM to the east.
If you are outside of the region, just click here or on the logo below to stream or listen on iTunes.
Ernest Hilbert talks about his spoken word poetry album Elegies & Laments with the album's producer, Dave Young, owner of Pub Can Records in Philadelphia. Tune in and check it out!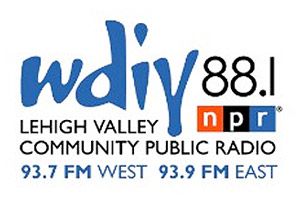 Comments
comments