Earth Bread & Brewery: Where written art meets liquid art
7136 Germantown Ave, Philadelphia (Mt. Airy)
Wednesday, July 28th 2010
Time: 9-11pm
HOSTED BY THINK JOURNAL EDITOR CHRISTINE YURICK
Time: 9-11pm
Featuring Philadelphia poets: Ernest Hilbert, Teresa Leo, and Christine Klocek-Lim, with an open mic session starting at 10pm.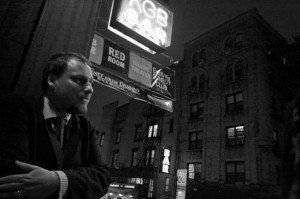 Ernest Hilbert's debut collection Sixty Sonnets (2009) was described by X.J. Kennedy as "the most arresting sequence we have had since John Berryman checked out of America." Adam Kirsch wrote of Hilbert's limited-edition chapbook Aim Your Arrows at the Sun that, "like Robert Lowell, Hilbert is drawn to scenes of carnage, where the true face of humanity seems to reveal itself." The Poetry Foundation has written of Hilbert as "a skillful practitioner of form and nuance [who] shifts between delicate sonic moments and humorous narrative sequences."
Hilbert's poems have appeared in The New Republic, Yale Review, American Poetry Review, Parnassus, Boston Review, Verse, New Criterion, American Scholar, and the London Review. He attended Oxford University, where he edited the Oxford Quarterly. He was the poetry editor for Random House's magazine Bold Type in New York City (1998-2003) and, more recently, of the Contemporary Poetry Review (2005-2010).
"Disasters of War" by Ernest Hilbert
Goya
It is September, and I lunch in rain.
I do not like your city. I do not
Welcome the filling sky as I once could.
I notice nothing, however fatal,
In the foreground. I discard those ballads
Devoted to empire and disaster.
I belong among the hanged, whose ladders
Have drawn back at last, those who slow the wind.
I belong among the sources of etchings
And illumination. I too belong
Among what follows, is again ample,
Unruly, the suffering that becomes
Easier to record when it belongs
To another. I wander for restraint
And clarity. I have learned little yet,
And remember less. I miss my red cat,
Centering himself on my books to sleep.
I miss the world calculated and small.
I want nothing of boulevards, fast food,
And I have done with the toll of the free
And dispensable. I miss my music,
My twilight and unlocking, and the past,
Where she will repeat "I am still singing.
The sky is ours. Wreck yourself here and stay."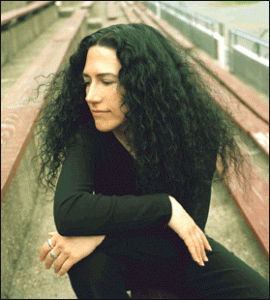 Teresa Leo is the author of a book of poems, The Halo Rule (Elixir Press, 2008), winner of the Elixir Press Editors' Prize. Her poetry and essays have appeared in The American Poetry Review, Poetry, Ploughshares, Women's Review of Books, New Orleans Review, The Florida Review, Barrow Street, Painted Bride Quarterly, Poetry Daily, Verse Daily, and elsewhere. She has been a resident at the Virginia Center for the Creative Arts, the Blue Mountain Center, and the Vermont Studio Center, and has received fellowships from the Pew Fellowships in the Arts, the Leeway Foundation, and the Pennsylvania Council on the Arts. She works at the University of Pennsylvania.
"Saturn" by Teresa Leo
after Goya
Last night I drank the coffeetable—
twenty dollars here, an armchair there,
soon I'll be eating whole dressers,
credenzas, arms and legs like limbs
that dangled over the bed in a memory of naked bodies,
anything I can get my hands on,
anything we bought together
to make this place our place;
I'll consume the house.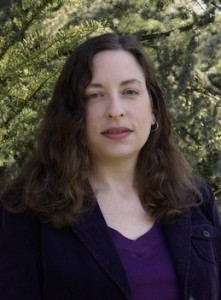 Christine Klocek-Lim received the 2009 Ellen La Forge Memorial Prize in poetry. In 2010, her manuscript Dark matter was a semi-finalist for the Sawtooth Poetry Prize and the Philip Levine Prize in Poetry, and her manuscript The Quantum Archives was a semi-finalist at Black Lawrence Press' Black River Chapbook Competition. She has two chapbooks: How to photograph the heart (The Lives You Touch Publications, November 2009) and The book of small treasures (Seven Kitchens Press, March 2010). Her poems have appeared in Nimrod, OCHO, Poets and Artists (O&S), The Pedestal Magazine, Diode, the anthology Riffing on Strings: Creative Writing Inspired by String Theory and elsewhere. She is editor of Autumn Sky Poetry and her website is www.novembersky.com.
"Cicadas" by Christine Klocek-Lim
I have just today become
at peace beneath the twilight sky.
The moon hung like silence:
as I dragged garbage
down the hill and I thought
it would rain. All day it should
have rained in the grey cloud-light.
I refused to leave the house
while you mowed the lawn
until I realized
the week's junk would
have to go despite the weather.
I went out and crouched
in the driveway. I counted
stones and locusts.
I looked for leaves
and the occasional
squashed bug.
I thought of you,
how it's been seventeen years
since we slept on a narrow bed.
When the cicadas hatched
I spent hours avoiding
the sidewalk,
but this year I examined
their red eyes,
their transparent wings
etched with veins and purpose
until they laid their eggs
and died. Now the moon
hangs like wisdom
above our garbage at the curb.
And I've counted all the leaves
while you nap inside,
unaware of the importance
of bugs, how much depends
on seventeen years of silence.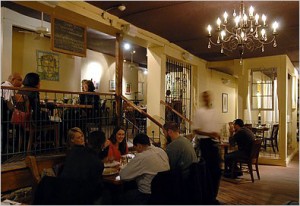 Earth Bread + Brewery offers unique house-made craft beer and feature a selection of world-class beer and wine.
Comments
comments