5. Audrey Hepburn's Neck by Alan Brown (1997): About a Japanese man with a fetish for white women, and a white man with a fetish for Japanese men. What does it have to do with Audrey Hepburn? The lovely actress is a beauty icon in Japan. She's arguably more popular there than in the US and Europe. A bit of a lightweight reference, since 3 of the other titles are impossibly complex, difficult reads, so it gets #5.
4. Darwin's Radio by Greg Bear (2000): An acclaimed science fiction novel about a virus someone invents that causes rapid evolution and speciation in humans. What does it have to do with Darwin? Well, it's about evolution.
3. Wittgenstein's Mistress by David Markson (2006): An experimental, surrealistic novel about a woman who believes herself to be the last person on earth. Or maybe she's just crazy What does it have to do with Wittgenstein? Apparently it bears similarities to some of Wittgenstein's works, especially his Tractatus Logico-Philosophicus, that book we all read when we were twenty, and it's also filled with lots of cultural and philosophical references. But since even people who have read this book have trouble figuring out what it means, I can't really say more. Except, if you read it, it might help to take a look at this index.
2. Flaubert's Parrot by Julian Barnes (1990): The postmodern tale of an elderly man who is researching whether a stuffed parrot was the one Flaubert borrowed and kept on his desk while writing the story "Un Coeur Simple". Or was it another stuffed parrot? What does it have to do with Flaubert? Well, besides that fact that it is literally about a stuffed parrot Flaubert had, it reflects upon Flaubert's works.
1. Foucault's Pendulum by Umberto Eco (1988): It's a mystery novel about a scholar in the 1970s researching the Knights Templar and a possible secret code they inserted into their works that will reveal their plan to take over the world. What does it have to do with Foucault? The title is a reference to Léon Foucault, who created a pendulum to demonstrate the earth's daily rotation on its axis. The title refers to perhaps the most famous of the many Foucault Pendula that exist in various museums around the world–the original one suspended by Foucault himself, in the Musée des arts et métiers, Paris, France (Note: it broke earlier this year!). The pendulum features heavily in the machinations of the novel's main characters.
Extra: Kafka's Motorbike: A fake book with a humorously self-important title that is featured in the movie Bridget Jones's Diary. The title seems to have taken on a life of its own, with its own Facebook page and everything.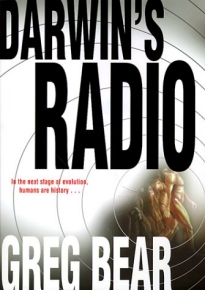 Comments
comments