Hey, Ernie: Remember the top five arm statues? There was a Libyan one of a fist crushing a (fake) American plane. Well, it's in the news all the time now, which put me in mind of a new top five list. As long as there have been dictators, there have been ugly statues they've commissioned to show people how awesome they are ("Ozymandias" anyone?). Seems a little silly, until you see the enthusiasm with which their former subjects destroy those statues once the dictators are gone. Here are five prime examples of defaced statues of ex-dictators.
5. The newest ex-statue, originally built at the orders of Muammar Gaddafi in Tripoli Before (as featured earlier in E-verse).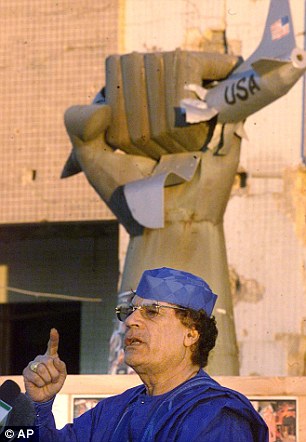 4. Saddam Hussein in Baghdad, 2003: This statue wasn't even a year old, having been originally put up for Hussein's birthday on April 28, 2002 and toppled April 9, 2003.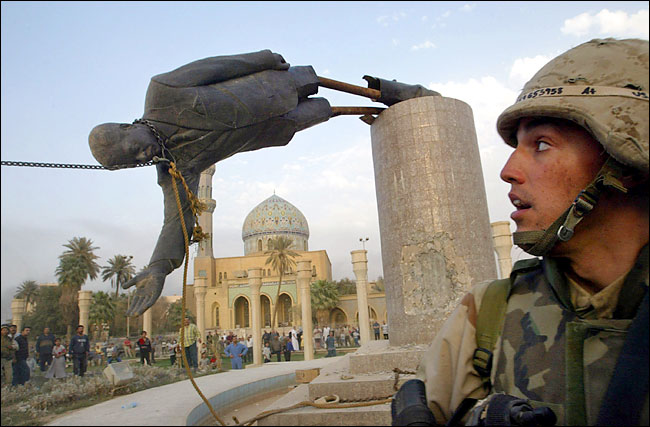 3. Stalin in Budapest in 1956.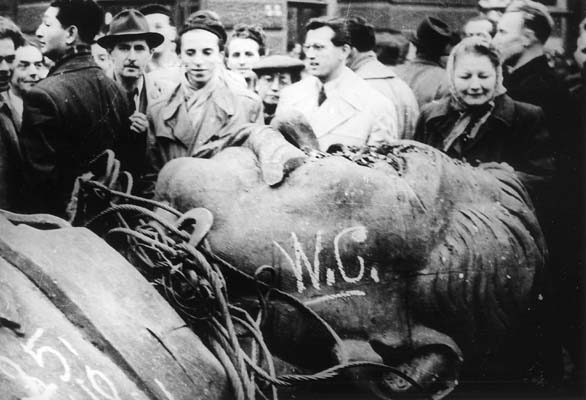 2. Lenin statue in Leni… um, St. Petersburg (you may not recognize him, but I assure you, that's his ass).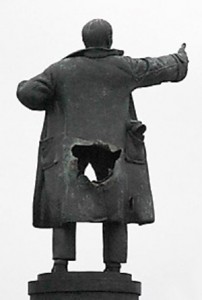 Here's the statue from the front.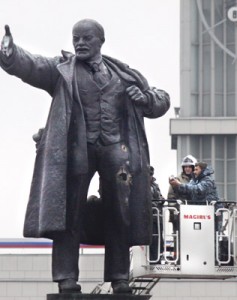 1. Mao! But he wasn't toppled by revolution; he was toppled to make way for a profitable real estate development! Hmmm.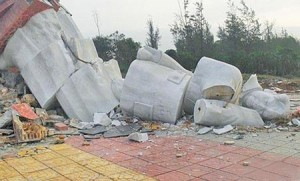 Extra: John Stewart puts statue destruction into its proper perspective.
Comments
comments