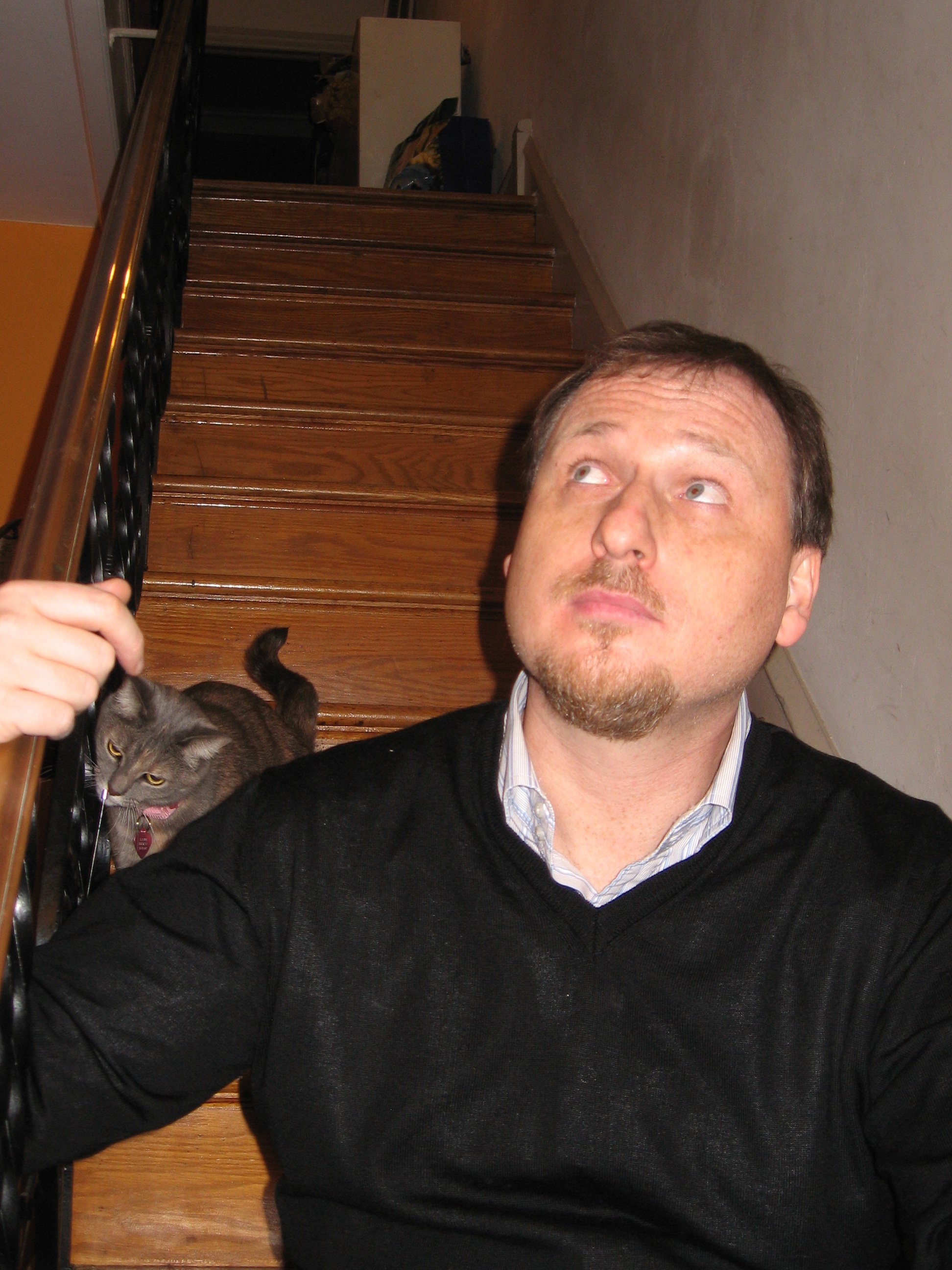 The Hilbertian sonnet is the name sardonically given by Daniel Nester to a type of sonnet I devised for my book Sixty Sonnets. As a departure, or, as some have suggested, an "Americanization," of the traditional sonnet forms (Petrarchan, Sheakespearean, Spenserian), it employs the rhyme scheme ABCABC DEFDEF GG. This allows me to dust off of the Italian "little song" and modernize the Elizabethan love poem. The creation of double sestets owes merely and only to my affection for the number six. However, the spreading of the rhymes allows me to develop more internal rhyme than a traditional sonnet might successfully sustain.
Other authors who have used the form include novelist Dave King, poet and playwright David Yezzi, translator (from the Swedish) Bill Coyle, scholar James Matthew Wilson, and poet Amy Lemmon, who teaches at the Fashion Institute in Manhattan. Lemmon wrote "Asymptotic" as a response to my poem "Symmetries." Hey, why not write one of your own?
Asymptotic
By Amy Lemmon
for Ornerie Begetter, Mr. E.H.
Love, tempered by time, pulls to strangle
the little loves it's bred along the way.
It's June again, shot wad of spring, the lair
of promises. Who knows which ones will dangle,
bait for rue, ten years along? Today
he's a straight line and she's a curve, a hair
away from him, never quite touching. Blink
and they're apart—again, almost a couple—
now sharing bites of food across the table,
now sipping cognac, Cotes du Rhone, some drink
that stings. With creme brulee he swallows trouble:
she'd be his asymptote, too close, unstable,
too sweet-and-sour. Dessert dispatched, they part,
breath held till each is off the other's chart.
Hindsight
By Bill Coyle
But is it really necessary I
renounce all of his works? Couldn't I just
renounce the vast majority of them?
We were out walking, you were explaining why
you hadn't yet converted. I was nonplussed.
Theologically, I could condemn
what seemed to me a clear misunderstanding
of the relationship of good and evil,
but in esthetic terms I understood:
Given that you imagined God commanding
all that was light and airy and the devil
all that was dark and dangerous, pure good
had to be lethal, both in life and art.
I think I still believe that, in my heart.
Commute
By Bill Coyle
An advertisement for a cell phone plan
on the bus pulling up beside you now
offers you, on the cheap, "Your world, delivered."
How many eons since the fall of man?
And what did that amount to, anyhow?
In any case, we haven't yet recovered.
The whole creation, Paul says, "groans in travail,"
And on a frigid Monday morning, caught
in rush-hour traffic, that sounds right to you.
A poster in the window of a travel
agency offers discount fares to hot
locations islanded by turquoise blue
where centuries of sailing ships are lost.
The March sky is the color of exhaust.Hey, write your own Hilbertian sonnet! Recipe:
14 Lines of iambic pentameter, though other meters are fine as is free verse (I have also written them in octosyllabics and iambic trimeter).Two sestets followed by a terminal couplet. Although one may adhere to these segments strictly, it is also possibly to use them as a trellis around which to wind one's vine, so to speak.
ABCABC
DEFDEF
GG
Have fun, kids!

Comments
comments