They have broad commitment issues
that can probably be traced back to their honeymoon,
A long weekend of hollow agreements,
where they saw in each other what they hated in themselves.
Granted, neither of them got to be the looker.
It must have felt like going to the prom with your brother
so I, their vicar, their appointed councillor, encouraged
an attitude of open experimentation, left them to their own devices
in the cantina bar of my airing cupboard,
where they hooked up into ever more gruesome twosomes:
A tan thermal; one of Mark's withered Argyles; a white pop sock
(probably Laura's); some frayed Homer Simpson vehicle . . .
Everyone in our house must accept the wanderlust of hosiery,
the dense soap opera of break-ups going on beneath our feet.
To map it would drive any one of us insane.
One of my socks calls round regularly
with increasingly fresh-faced companions.
I find it hard to look cool with this
though I know the other one is probably stuffed
down the side of someone's mattress,
Mercifully preserved in the moment it was forgotten.
Single life treating it well.
* * *
Check out Ross Sutherland's website.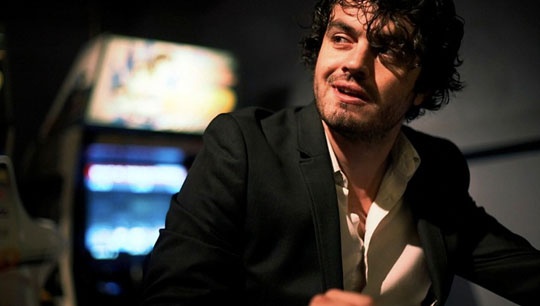 Comments
comments