Something that the literati and the Interwebs has in common is their love of everything feline-related. Book store owners always seem to have the cuddly critters slinking around their collections. If memory serves I recall Powells had a store cat that blogged on their website (and has apparently passed on way back in '07…I guess I'm out of the looop) as did the Book Barn. Of course there are plenty of memorial blogs to mark the passing of beloved store mascots and companions (some in conjunction with book store closings), Facebook groups and pages and no doubt twitter feeds and possibly a linkedin profile. Along these lines it seems one can't escape the Internet's love affair has a long history including the likes of Nora the Piano Playing Cat, but the meteoric popularity of Lolcats via ICanHasCheezburger.com a whole site dedicated to misspelled cat interpretations of photos taking its name from the very first caption of a cat (a british shorthair known as happycat) asking "I Can Has Cheezeburger?" and has since spawned an empire of spin-off photos, memes and websites.
So even though many consider the whole cat meme thing overdone, another one has cropped up to delight our kitteh (lolspeak for kitten) sensibilities in the form of the Lenin Cat. First posted on I Can Has Cheezburger, it didn't gain its popularity until someone posted the picture on Reddit.com with the caption "This cat looks like Lenin. Your argument is invalid."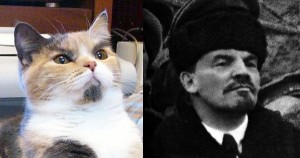 This immediately inspired a series of cat/communist images and captions. We think it's quite likely that some young'uns now know who Vladimir Lenin is.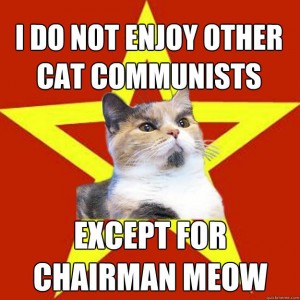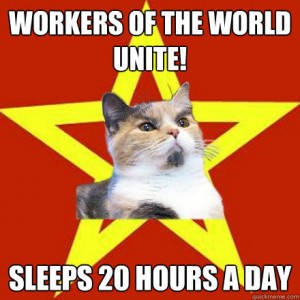 Comments
comments