In the fall of 2007 I posted this light-hearted memoir of my youth misspent in video game arcades, from the book Gamers. I came across it recently and reread it for the first time since the book was published. I thought I'd share it again for readers new to the site.
"Flying Off the Screen: Observations from the Golden Age of the American Video Game Arcade" by Ernest Hilbert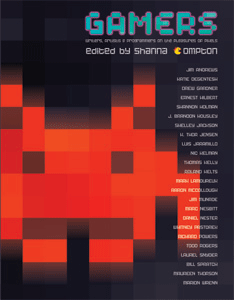 This is an essay I was asked to write for a book called Gamers: Writers, Artists, and Programmers on the Pleasures of Pixels, edited by Shanna Compton for the New York publishers Soft Skull. You can buy the book on Amazon and BN.com. I highly recommend it. There are some superb pieces in the book, and I will point you to Daniel Nester's, which I believe is the best.
"Insert coin." 

 – Galaxian, Namco, 1979
We live in an era awash in nostalgia. It is harmless, for the most part, but it sinks many efforts to create things that feel new. It has become something of a wet security blanket, frayed and somewhat malodorous. The most negligible token of the past is confiscated and reproduced a thousand times over, generating a kaleidoscopic uproar of objects, noises, and images, an ever tightening spiral of "retro" credibility traded against whatever irony remains to be gleaned from such distant glances backward. Ever since baby boomers took it upon themselves to teach their high school Bob Dylan albums in college courses, each successive generation has clung dreadfully, embarrassingly to the most obvious symbols and marks of its own youth. This trend has provided brief moments of balmy reminiscence, but it has done so at the inexcusable cost of cheapening memories as a whole. It is probably unnecessary to point to any one or even any ten examples of this cultural hoarding in clothes, music, hairstyles, films, and television. We have grown accustomed to preserving immense swaths of yesteryear's merchandise and general cultural detritus that would otherwise have sunk peacefully like silt to the bottom of our shared historical ocean. My generation is no different. In fact, the composer Daniel Felsenfeld once remarked: "Generation X constantly mistakes nostalgia for quality."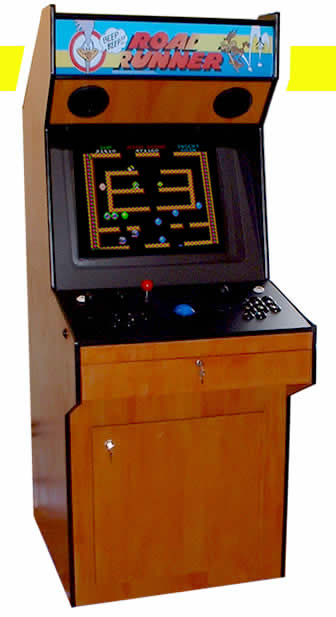 I am hesitant to add more coals to this seemingly unappeasable bonfire of sentimentalities, but I believe I may have alighted upon aspects of my experience as an arcade video gamer in the early 1980s that say more about me and possibly about my contemporaries than I had expected. Additionally, I have found that a wistful look back through passages grown murky with time is not only enjoyable but downright nourishing, on occasion. One need not be a Wordsworth to long for the exquisite glow and bright sense of wonderment that drains out of the world as we gain in years. The world remains vivid. We go dark. We should realize that what is lost in freshness and excitement is repaid in wisdom and accomplishment, even small virtues like patience. While trawling through my own bleary memories of zapping and zoning out to beams of colored light, I recovered something that might speak to the entire suburban experience, at least as it existed for some of us.
My games of choice scrolled from top to bottom on the screen. Powerless to move my vessel in any other direction, I dreamed of breaking free and exploring. I would invariably master a game and then—while dutifully glued to the screen—begin imagining what was happening off-screen, in the rest of the game universe. We were permitted to see excruciatingly little of the worlds we were so intent on pummeling and blasting, so these untouched fields to the left and right of the screen developed an incredible allure. Who knew what challenges waited?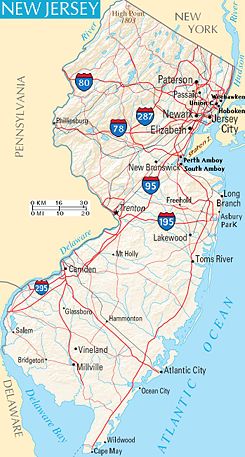 Born in 1970, reared in the sunny suburbs of southern New Jersey, between Philadelphia and Atlantic City, I happily lived through the remarkable rise and heartrending decline of the arcade gamers' world. The Golden Age of the video arcade can be thought of as 1980 to 1985. During this period, commercial arcades spread to most corners of the country. They would hold sway for only a few years before home gaming systems began to render their ungainly arcade cousins increasingly redundant. There is no question that the astounding achievements of today's game designers, not to mention the dizzying dexterity of today's players, would have been absolutely unimaginable in the early 1980s. That is exactly why it was a Golden Age. It was not yet confused and corrupted by the sheen of adult sophistication. No one older than us played the games. They were for kids. The games seemed so threatening and so astonishing precisely because we were so innocent. The big game cabinets, smoky arcades, black lights, the rattling obsession with buttons and battles, these were genuinely new. No experience in history compared to the sudden onslaught of digital distractions at our disposal. The "real" world became peripheral as we stared absorbedly into the cabinets, rising for air only after the last ship had been blown apart, the last climber fallen from the skyscraper, the last yellow ball cornered by munching ghosts. They were exhilarating days, when chips of light could send us soaring to heights of inspired excess, transport us to other ages, other worlds. It was a rapturous experience. It is nearly impossible to understand this today. Young gamers cannot remember a world without affordable, compact, and convincing games. We have grown accustomed to incredible speed and convenience in all forms of entertainment. The screens we spend so much time staring into at work and at home require less and less of us.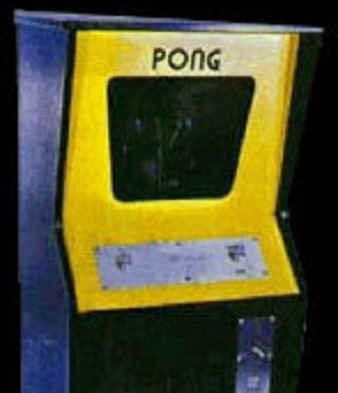 It is instructive to think back a quarter century or so. I can only just remember playing Pong (1972, Atari, though I would not twist the paddles until at least 1977) while sprawled on the yellow shag pile at a friend's house, around the time I first saw Star Wars at the drive-in movie theater. By the time I was ten, I had played Space Invaders (1978, Taito) and Pac Man (1980, Namco) in the back room of the local 7-11 convenience mart, which went out of business and was replaced by a 6-12 (I am not making this up). I also enjoyed the more whimsical games like Q-Bert (1983, Gottlieb) and Donkey Kong (1981, Nintendo), which produced the long-legged franchise of the Mario Brothers, largely via the later home system). Video games were not yet a legitimate business. There was something sordid about the whole enterprise. Once a week, on Saturday mornings, two men in suits and sunglasses would arrive in the dusty gloom with canvas bags to empty the week's quarters out, glancing furtively about to see if they were being watched by anyone other than a skinny kid with oily hair wearing a Bad Company t-shirt (me). I drooled at the silver pour of coins, never having seen so many quarters in all my life. Like many boys my age, I calculated all pricing in terms of the number of games I could play. Thus, a $1 large soda was four games of Pac Man. A Snickers bar was roughly one game of Wizard of Wor (1981, Bally/Midway). A Big Mac represented about one hour of concentrated gameplay according to this economic conversion. This was hardly currency arbitrage or futures speculation, but it shows how video games had already begun to change the way we saw everything around us. We were frenzied in our pursuit of high scores and extra men. We could not wait to press the Player One button one more time.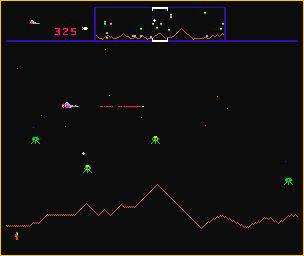 This particular back room also contained a Defender (Williams, 1980), which was hopelessly complex by my standards, with no fewer than five control buttons, including hyperspace and a smart bomb. I derived hours of enjoyment watching the teenagers play it, frantically smacking the buttons, as their disregarded cigarettes dwindled down to ash and melted the pictorial plastic facade of the console (later models would sometimes arrive with metal ashtrays attached, so gamers did not have to risk their cigarettes rolling off, the owners having their otherwise sturdy fortresses marred by miniature black lava flows). The room also had Asteroids (1980, Atari), a form of "shoot-em" game, which seemed bleak and desperate to me. There was simply no way out. It kept getting faster. Acceleration was a universal quality of games, but to make matters truly terrifying asteroids were hurled from every direction at once. It was too much. It made me queasy to watch someone play for any serious length of time. It eventually gave way to the slightly less threatening Time Pilot (1982, Centuri), which was full color and had pleasant clouds in the background to dispel the sense of deep-space isolation and terror of its predecessor.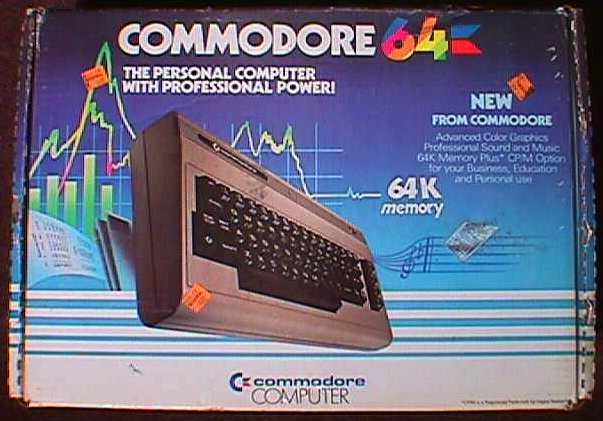 This dreary gamers' grotto predated the widespread use of home systems or a proper mall arcade. We had only our converted janitor's closet, with no decor to speak of, aside from empty Yodel cartons and a defunct Exit sign rusting off the cinder blocks. This was all about to change. I witnessed in contented awe as video games went from zero to a hundred in no time at all. I squatted in rapt fascination as friends manipulated the Commodore 64 "text" games, with such thrilling turns as "do you wish to go left or right?" to which they would respond by pressing L or R and learning that they were eaten by a dragon or found a hoard of gold pieces. Game over. No, it had hardly begun. Atari 2600 was probably the most popular home system of its day. My family's den featured the Sears knock-off version, called Tele-Games, which had a bogus wood finish, similar to that which graced some unfortunate station wagons of the era. The 2600 games demanded more imagination than radio plays or books had from earlier generations of Americans. In a primitive sequence of blocks—("graphics, man") moving vertically and horizontally, accompanied by blips and beeps that would embarrass a microwave—we detected castles, battlefields, alien worlds, and carnivals. Games today are so sophisticated, and so damned fast, that I generally back slowly out of the room when I encounter one. Whatever their athletic merits, they do not seem to require much imagination at all. The game does all the work. All you have to do is play. Likewise, games have come so far in their home incarnations that arcades seem to be inching closer to extinction, along with table football (the vibrating sheet-metal affairs ordered from the back of the Sears catalogue) and eight-tracks (my favorite was the Fame soundtrack, because I fully planned on living forever).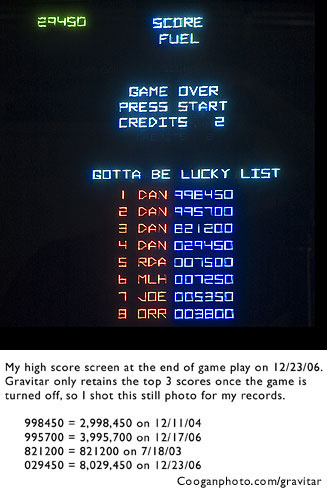 But in the early 1980s, home games could not compare with the sophistication of the arcade versions, the large stand-up consoles. The arcade revolution was upon us. Not only did the arcade versions have more zest and zing, they did not compete for screen time with Columbo and Benny Hill. Also, no parent ever would have attempted to cross into the strobing darkness of the arcade. My mother recalls passing near a mall arcade and noting that it released an odor similar to that of a high school gym, heavy with hormonal perspiration and other discharge brought on by the absolute thrill of scorching our way toward manhood via some interplanetary warfare. In order to give us a sense of accomplishment, the games awarded absurdly high scores. They registered in the tens of thousands, the hundreds of thousands. Each minor accomplishment was rewarded with hundreds of points. We felt rich. This made us very excited, and hungry for more. No board game had ever allowed me to enter my initials at the end next to some lavish score like 256,650. When we were hot, we were hot. It was better than gambling. This is why the management (which was largely invisible so far as we could tell) maintained the air conditioning at meat locker lows. When the crowd thinned, our skin-tight Diver Down t-shirts did little to prevent goose bumps. It was pirate cave and pulsating concert hall, our own corner of the world, a place for those sulking through the sad and frivolous days between childhood and a perpetually postponed adulthood.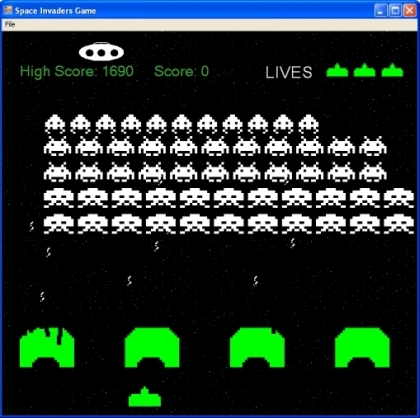 It was a craze, much like disco before it, only with much less sex involved. Pop songs filled the airwaves. Friends loaned each other the 45 single of Buckner and Garcia's "Pac Man Fever." The duo went on to release an LP with songs dedicated to Frogger, Asteroids, Centipede, Donkey Kong, Space Invaders, Defender, and even Berzerk. "Pac Man Fever" climbed to number nine on the US Billboard Charts in 1982 and was featured on the hit-making TV show Solid Gold. Paperback books soon arrived on shelves, offering tips and strategies for staying alive a bit longer in the reader's game of choice. Teachers appropriated them as contraband. Parents were concerned. They were worried. They became alarmed. Committees were formed and security guards briefed. As with heavy metal—also a relatively new fashion, one no less bizarre and adolescent—these new arcades were seen as legitimate threats to quiet suburban life. They attracted a bad element, much like juke joints, honkey tonks, and pool halls had in previous generations. Kids played hooky to spend the day battling blocks of light. Arcade owners were instructed to check gamers for identification on school days, to ensure they were not truant in the shadowy zones roaring with Pole Position (1982, Namco) and Rally X (1980, Bally/Midway), games that implored you to grip the steering wheel and go absolutely nowhere.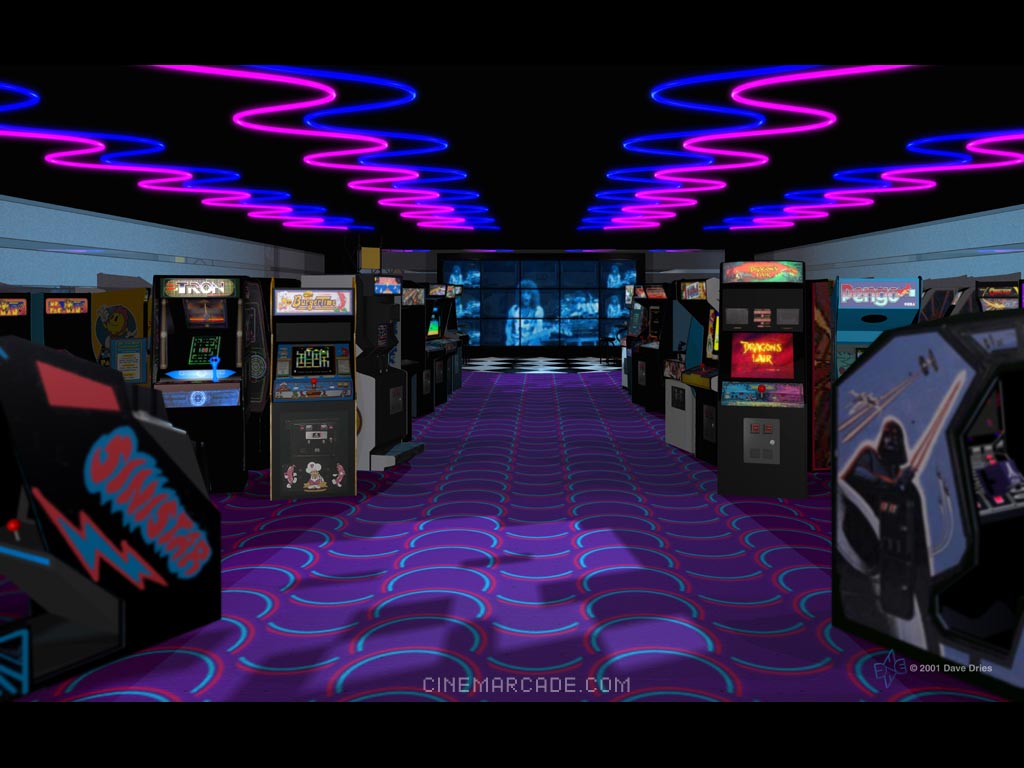 When our local mall opened, it arrived with the requisite arcade, imaginatively named The Space Port. Predictably, it was designed to resemble someone's idea of a space station. Skylab had fallen in 1979. It might well have been resurrected in our mall, across from the Friendly's restaurant franchise. Styrofoam portals and blue plastic screens aside, the clumsy attempt at set design fooled no one. We were in a mall, and we knew it. If we wanted to escape, we looked down into the game screens. It is difficult to express just how sub-Kubrick it all was, except to say that it was probably more like a truck stop than any kind of spaceport. Much to my disappointment, I would later learn that nearly every town in the northeastern US had a Space Port of its own. This disappointment is assuaged somewhat by the knowledge that down south they had arcades called the Gold Mine, which required gamers to pretend they were entering a place where their dads might well have worked in real life.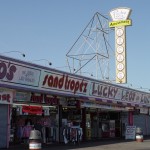 Finally we had access to all the games we could possibly want. The only arcades that could boast more games than the malls were the echoing caverns down at the New Jersey shore. On the Seaside boardwalk we had Coin Castle, Lucky Leo's, Royal Arcade, and Big Top. I am happy to report that some of the games I played twenty years ago are still there, still functioning, still one quarter per play; long may they glow (there are few things in the New Jersey countryside sadder than a video game cabinet with a dead screen, resting by a dumpster to be hauled off). There were sports games, like Track and Field (1983, Konami). There were plenty of martial arts games, like Karate Champ (1984, Data East). There were cartoon games, which were thought to be the wave of the future, in which the joystick activated loops of film, Space Ace (1983, Cinematronics) and the immensely popular Dragon's Lair (1983, Cinematronics), which drew crowds of astonished spectators. These were the first games to require 50 cents per play. The champion player would line quarters up to "reserve" the game and ensure an afternoon's play. The quarters wedged into the head of the cabinet served as the mark of the serious player. At 13 years old, I guarded my quarters fiendishly, and I would spread out my time at the arcade by watching others play, with no small tinge of envy.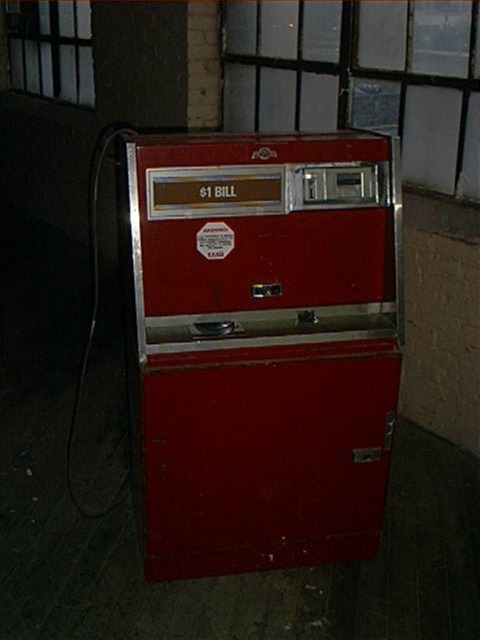 There was always a bored, superior-looking man who ambled around in dark blue overalls wearing a chunky change belt. Aside from his role as the nominal adult on the premises, the change giver was already obsolete in the first years of the decade. Gamers could just as easily use the change machines. In fact they usually felt more comfortable dealing with the machine, unless it spat the rumpled bill back out again. If you wanted change for a five-dollar bill, for instance, the change giver might huff and incline his head just so. It meant he had to depress the change tube on his belt no fewer than 20 times. Machines did not roll their eyes or squint at you with a sinister, half-formed grin. The machine had the added bonus of not being an object lesson in what might well be your future if you did not stop playing the games and get some homework done.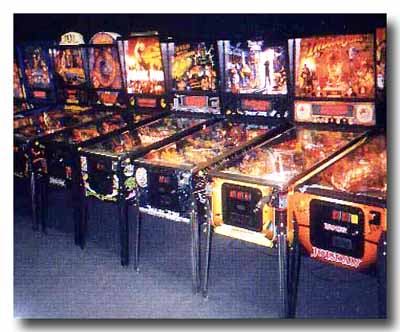 Over the years, the robust old pinball machines were gradually edged out. They were the proud old ships, towed up the river one last time to be broken for scrap. In the early days, they still took up an entire wall of the arcade, but they already seemed to be dinosaurs left over from another era, namely the 1970s. Pinball wizards were usually older men with moustaches and confederate flag bandanas, who hung out in bars and listened to Foghat, downright hoary by our standards. Video games were for our generation. Eventually, pinball games would be relegated to three or four in the back by the unused water fountain (there was usually petrified pink gum molded over the spout). They would ping and gong sadly. They would offer extra balls and free games. They shimmered in the lustrous dark. Some even had video screens embedded in them, in a rear guard effort to keep up with the video games, but these hermaphrodites did little to slow the twilight of the pinball game. They were beautiful, and one day they were just gone. No one knows where they went.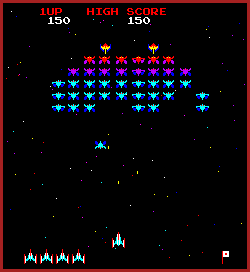 Early on I developed a penchant for the "military" games, "shoot-em" games, known collectively as "scrolling shoot-em" games. The godfather of scrolling games did not actually scroll at all. It was the almighty Space Invaders. The player simply shunted a squat laser cannon back and forth on a planet surface while squarish invaders flapped their stubby appendages and clomped ever nearer. The first time the backgrounds seemed to move, or scroll, was usually in the form of stars and constellations, as on Galaxian (1979, Namco) or Galaga (1981, Namco). By 1982, gamers had Flying Shark (Taito), in which a biplane would scour over what appeared to be lush Indochinese jungles and harbors. Why a biplane would be marauding in these climates was beyond me, but it was too much fun to really question (like just about everything good that came out of that decade). By 1983, we had Xevious (Namco/Atari), followed by Two Tigers (1984, Bally/Midway), 1942 (1984, Capcom), Tiger Heli (1985, Taito), Flying Tiger (1987, Taito), and Twin Cobra (1987, Taito). The ultimate triumph of the scrolling style came rather late, just as the whole genre was being supplanted by more pliable types of on-screen navigation. It was called Raiden (1988, Seibu). By that point, it was impossible ram any more movement or color onto the screen. At times the entire screen became a swimming fudge of explosions and projectiles. In short, every aspect of the form had been pushed to its most extreme point, making it absurd. The same thing happened to heavy metal and hairstyles. It was a mark of the 1980s, this excess. It provided the illusion of progress, but it led only to a tedious cul de sac.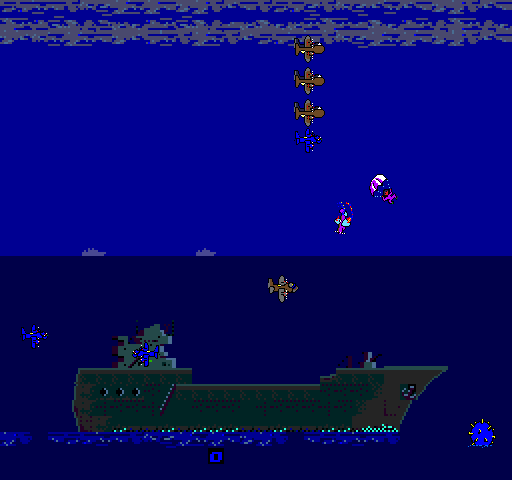 The scrolling battle game consisted of a steadily cascading landscape that appeared at the top of the screen and moved ever downward. This established the sensation of movement, as this scrolling was relative to your vessel, which was actually not going very far at all. You could perform circles and dodges within the bottom tenth of the screen, but that was it. The view was from above, what is often called bird's eye view, providing knowledge of the action that would have been entirely unavailable to the flyer in the actual plane. Regardless of whatever choices you might make regarding various maneuvers and evasions, the game scrolled on, insidiously. Your only duty was to survive, as endless missiles of various sizes and intensities continued to emerge from every corner of the landscape. The death toll for the opposing side would have been nothing short of catastrophic. Planes and saucers, tanks and bunkers were vaporized by the dozens, eventually the hundreds and even thousands. The losses would be unsustainable by any but the greatest, presumably most evil empire. Their resources would have to be as vast as they were incompetent. How else, why else would they hurl countless of their own planes to down a single one of yours. No war in modern history (barring, possibly the two American Gulf Wars) has been so terribly, unforgivably one-sided. You left untold wreckage behind as you scaled and gunned toward some goal, a "boss" as they came to be known in the increasingly structured argot of the video game world, some magnificent hovering battle station or castle. You always seemed to be clearly attacking, invading the realm of the enemy. Insofar as one thought at all about the moral underpinnings of this murderous carnival, a strike into the enemy's heartland consisted of a dire and unavoidable pre-emptive strike. The only solace available to the machine's side of things was that regardless of your skill, stamina, sheer ingenuity and mastery, you would finally succumb. They would sneak up on you. They would overwhelm you. Your plane would detonate into scattering debris. Nonetheless, your war could be waged so long as you could fund it, in the form of the colossal quarter (this is when games were, without exception, one quarter per play). The quarter was your key back into the fray.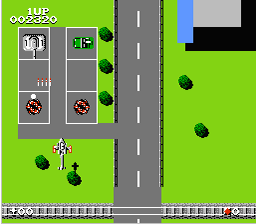 The battle was pitched, interminable and highly repetitive. For a tyro, every micron of available mind power was rallied to keep the biplane or jet from being knocked out of the air. After a while, perhaps a month and $50 worth of quarters, the brain began to handle these small details on its own, on auto pilot, the details of dodging and bombing, sometimes looping and, if one were lucky, using a "smart" bomb to clear the skies ahead for just a moment before squadrons of foes filled it back up again. At this point, the once frantic weaving calmed into a master's steady arc of survival. As with most activities in the life of a teenager, the great majority of the mind was left unattended, unengaged, in short, bored. It became like a runner's high. In order to continue reeling in the cheap buzz of triumphal escape patterns, one devoted the higher, perhaps bookish portions of the mind to creating a more stimulating experience. I found it rather easy, and even a welcome challenge, to engage in a conversation with a bystander whilst storming the enemy's capital. It also provided a rare moment to seem actually busy while at a mall, to appear fraught and vital. When no one stood around, I imagined dialogue on my own, then the mind drifted to the unseen spaces off the screen. It was a state that took some time and money to achieve, but it was wonderful.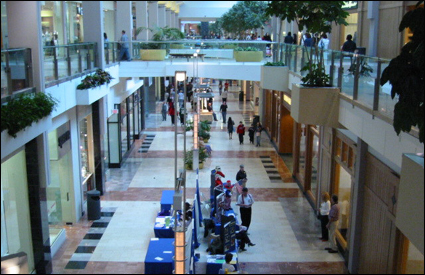 Upon reflection, I have come to realize that the odd, somewhat perverse act of imagining a world beyond that of the screen served several functions. It threw the mechanical repetitions of the actual game into some sort of almost historical, or at least strategic, relief. It lent meaning on a grand scale. It also alleviated the sense of loneliness that a gamer sometimes felt. I was part of a team, facing the same challenges, all along the front, on other fronts, other theaters of war, other planets! I was part of a great crusade (though if pressed I would never have been able to suggest just why any of it had to take place at all). It also fulfilled my need to imagine what was going on "elsewhere," outside of an arcade in a mall on the edge of a small town in New Jersey. To be certain, there are more remote locales to be had, such as a dairy farm in North Dakota, but I still felt a terrible urge to know what was going on somewhere else, like Philadelphia or, my Oz, my Atlantis and Ultima Thule, New York City. What went on beyond the frame became an obsession for me.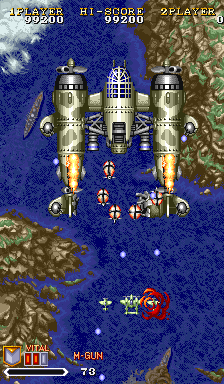 At first I would mentally layer dialogue over the crashes and whirrs produced by the game. As the game began, I would register distress, then panic, with headquarters: "Where are all these fighters coming from? There shouldn't be an enemy base anywhere near here! This was supposed to be a standard patrol run. Send reinforcements!" The "extra men" I had in reserve when the first "life" was lost would serve as those drastically needed reinforcements. Once I had raised the alarm, I needed to massage the state of crisis in order to keep it going. Stylistically speaking, my principal sources for dialogue were Star Wars and Battlestar Gallactica dogfights:
"Ernie, you've got a bogie on your tail!"
"I know, damnit, I'm trying to lose him."
"Just hold tight. We're breaking formation and coming up to your left."

"You just watch the five bandits coming in out of the top right corner."

"Top right corner? Of what screen?"

"My screen."

"I'm not on the same screen as you, remember?"
Scrolling games no longer exist, so far as I am aware, and probably have not for some time. A side-effect of advancing technology has been the ability of designers to create three-dimensional (3D) and point-of-view (POV) gaming perspectives, so it seems as if the player is actually engaging in the actions determined by the joystick. To someone weaned on more stable, downright inert, types of gaming, this has the unwelcome effect of inducing vertigo, as the fighter jet, skateboarder, or cartoon hero pivots and dives, and the whole worlds turns around it.
For hours, days, weeks, years, the screens emitted their eerie glow, reflected in the faces of the players and their followers. Aside from rare exceptions like Dragon's Lair—which if played properly could be viewed by an audience as if it were a movie—games of the Golden Age typically lacked any narrative bend or arc. There simply was not enough computer memory to tell stories. The action advanced through phases of increasing difficulties, sometimes interpolated by small vignettes of the characters at rest or celebrating. Sometimes you would receive menacing congratulations, something like "Good work, human fighter. But you still have not beaten the Solvalou Mother Ship. Are you ready for more?" Of course I was. Designers tried to add stories, but there was never much to them. The games were mental lozenges, to be sucked for minutes or even hours at a time. They replaced thinking. That is why they had such a strong appeal to adolescents, who might otherwise be worrying about a myriad of minor or major problems, from zits to abortions. They were therapeutic because they were escapist in more ways than one. It was possible to escape rational thought while entering a fantastic realm of battle. This is why it was necessary for some to add a few layers of dialogue over the blips or imagine breathtaking displays of heroism happening off screen.
For the record, permit me one final observation. It is difficult to exaggerate the exultation, the sheer bloody rush a twelve-year old boy can achieve by blasting Ozzy Osbourne's "Flying High Again" through foam orange headphones while committing mass murder. To make the experience even headier than it already was, I often believed girls, live girls, named Tammy or Debby might, just might, be watching. Add to all this the sugar-induced delirium most American kids are constantly working their way through, and it is a small wonder I did not simply pass out, overcome by the sheer grandeur of it all. Never mind that I erroneously believed these glorious mirages of teased hair and stonewashed jeans might be impressed by how hard I was trying to be a winner in a video game. The fact that there were girls in an arcade at all was a great thrill, undiluted, for a time at least, by the harsh fact that they would never be remotely interested in me. Never mind. Never mind any of it. Never mind that it was just a game, and that I was down $5. Ozzy understood.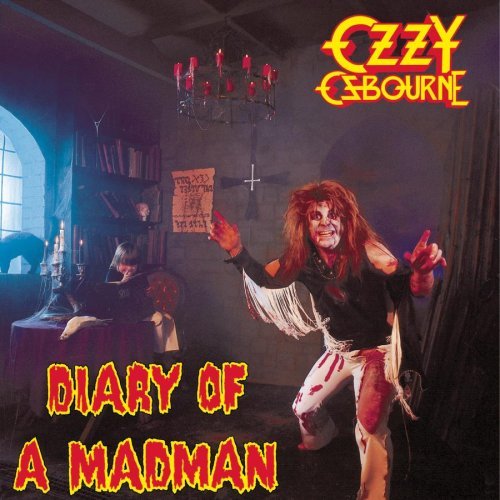 Kris Kristopherson once grumbled into a microphone something about not knowing if the "going up was worth the coming down." He did not have Xevious in mind, I am certain, but just as I had scaled the heights of shimmering mayhem, down I would slide inevitably toward the sullen, domestic moment when my dad would pull up outside the food-court entrance in the sleeping-pill-blue Ford Escort station wagon, regal in a rumpled suit—my dad always commanded a measure of dignity just beyond what the suburbs could normally provide—playing the classical radio station a bit too loud, and off home to dark green carpets, a fridge with a half-full container of milk, all the safety of a suburban home. My father would ask how I had enjoyed my dissipation, my hours and quarters lavished on the brainless boxes at the mall. I would answer, "Dad, I didn't make the modern world. I'm just living in it." On summer nights I would dream of places where lights stayed on all night, past 9PM at least. I imagined the humid sodium glow from the corner gas station multiplied a million times. I wanted to travel the broad realms of the world off my screen. I wanted to see the Pyramids of Giza and watch bars of sunlight fall through the Parthenon. Realistically, I would have been happy with anything on the other side of the turnpike. I wanted to get off the screen. I wanted to add more dialogue. Even while I lay with my ears ringing from AC/DC, hoping I would one day manage to leave the town and the old house, I knew it all had to wait. Everything had to wait. As I fell asleep, I drifted out into an advancing landscape, skies ahead teeming with thousands of enemies, the universe unbound and quarterless, and the big soft lights scrolling down on me all night long.
Comments
comments