Last election, I gave you the favorite novels of the top presidential candidates.
This election cycle is in its early days, and there are a lot of candidates. What do they like to read? Here are the favorite books (not necessarily novels) of some of the top candidates.
* * *
Donald Trump: Trump's favorite book is The Power of Positive Thinking by Norman Vincent Peale, who Trump claims as a friend of his father's. This is because of course everything that is great must be affiliated with Trump in some way or other.
* * *
Jeb Bush: Bush has said that Charles Murray is among his favorite authors. Murray's best-selling book is The Bell Curve, in which he and his co-author Richard Herrnstein claim that white people are inherently smarter than average and black people are inherently dumber. Yes, that is one of Bush's favorite books. It's worth remembering that prior to the 2000 election, Jeb Bush was considered to be more conservative than George W. Bush. Murray's other well-known book is Losing Ground: American Social Policy 1950-1980, which has the thesis that social welfare programs increase poverty rather than decrease it, and that one's success in life is more closely related to one's genetic makeup. So, pretty standard fare for Republicans
Bush is considered to be a policy nerd and has also named a number of books as among his favorites. His list came in an article portraying him as the Republican Party's chief nerd and is accordingly heavy on policy.
Polk by Walter R. Borneman
The World America Made by Robert Kagan
Knowledge and Power by George Gilder
Their Eyes Were Watching God by Zora Neale Hurston
Abraham Lincoln by Lord Charnwood
The Rule of Nobody by Philip K. Howard
The Future and Its Enemies by Virginia Postrel
The Tragedy of American Compassion by Marvin Olasky
A Message to Garcia by Elbert Hubbard
The Smartest Kids in the World by Amanda Ripley
The Magnificent Masters by Gil Capps
Killing Jesus by Bill O'Reilly and Martin Dugard
(Source: The Atlantic)
* * *
Scott Walker: At a Faith and Freedom meeting, the presidential hopeful read from the book Jesus Calling: Enjoying Peace in His Presence. Written by Sarah Young, a former missionary, it is written in the first-person voice of Jesus. While Walker hasn't said it is his favorite book, it's the main work with which he has recently been associated.
* * *
Hillary Clinton: Hillary recently named a number of books as among her favorites:
Little Women by Louisa May Alcott
The Joy Luck Club by Amy Tan
The Goldfinch by Donna Tartt
Mom & Me & Mom by Maya Angelou
Missing You by Harlan Coben
The Hare With Amber Eyes by Edmund de Waal
The Signature of All Things by Elizabeth Gilbert
Citizens of London by Lynne Olson
A Suitable Boy by Vikram Seth
Decision Points by George W. Bush
Faith of My Fathers by John McCain
"Anything by Laura Hillenbrand" (who has written two books, Seabiscuit and Unbroken
Anything by Walter Isaacson
Anything by Barbara Kingsolver
Anything by John le Carre
Anything by John Grisham
Anything by Hillary Mantel
Anything by Toni Morrison
Anything by Anna Quindlen
Anything by Alice Walker
(Source: Politico)
* * *
Chris Christie: He went straight for that book he read in 10th grade, The Great Gatsby. Do you suppose he likes the following quote in particular?: "In my younger and more vulnerable years my father gave me some advice that I've been turning over in my mind ever since. 'Whenever you feel like criticizing any one,' he told me, 'just remember that all the people in this world haven't had the advantages that you've had." He didn't say any more, but we've always been unusually communicative in a reserved way, and I understood that he meant a great deal more than that. In consequence, I'm inclined to reserve all judgments, a habit that has opened up many curious natures to me and also made me the victim of not a few veteran bores. The abnormal mind is quick to detect and attach itself to this quality when it appears in a normal person, and so it came about that in college I was unjustly accused of being a politician, because I was privy to the secret griefs of wild, unknown men."
* * *
Ben Carson: The only book I have found the acclaimed neurosurgeon mention is that, as a child, his favorite book was Chip the Dam Builder by Jim Kjelgaard. But his mother made him read two books from the library every week as a child and write a report on each one, and soon Carson became a voracious reader.
* * *
Rick Perry: Mr Perry's favorite is The Five Thousand Year Leap: 28 Great Ideas That Changed the World by W. Cleon Skousen. For those unfamiliar with Skousen, he was an autodidact who is a favorite of Glenn Beck's. The two men share the quality of linking, often in idiosyncratic ways, vastly different ideas in order to create conspiracy theories, such as a narrative of intellectual thought linking the Anglo-Saxons and the Old Testament, with Skousen declaring that the Anglo-Saxons are a Lost tribe of Israel. He's floated a lot of ultra-conservative ideas currently popular among the Tea Party and mainline Republicans, such as rejection of all forms of regulation, a proto-originalist interpretation of the Constitution, and that the US is a Christian nation founded by Christian founding fathers and that the Constitution is a Christian document. In his time, he was a supporter of the John Birch Society, a group so right-wing that Ronald Reagan disavowed it. FYI: Skousen was a fan of the Dred Scott decision. Another favorite author is Vince Flynn, author of thrillers in the Ian Fleming style about the War on Terror, featuring loads of CIA torture and evil Muslims. Here are some other favorites.
His other favorites include:
The Forgotten Man: A New History of the Great Depression by Amity Shlaes,
a work that propagates the popular conservative notion that FDR and the Democrats extended the great depression and only World War II, with its free enterprise capitalism, ended it (even though most would argue that the World War II economy had even tighter government controls and government spending). This view is enshrined in Texas textbooks now.
The Boy Scout Handbook: Eagle Scout Perry is a fan, though he believes the organization is under siege and he supported the ban on gay scout leaders.
The Bible: Self-explanatory.
The Road to Serfdom by F.A. Hayek: Classic work of economics opposed to government intervention in a nation's economy.
Other books that Perry has named as his favorites are World War II histories that focus on specific men and their heroic deeds, as well as Texas histories, especially those that focus on his personal hero, Sam Houston.
* * *
Marco Rubio: Atlas Shrugged by Ayn Rand (of course). He has read it numerous times.
* * *
Rick Santorum: Santorum recently recommended The Third Target by Joel C. Rosenberg but elsewhere has remarked that The Lord of the Rings trilogy by J.R.R. Tolkien are his favorite books.
* * *
Ted Cruz: Cruz extols the virtues of an array of books about classic free market capitalism.
The Road to Serfdom by F.A. Hayek
Free to Choose by Milton Friedman
Bureaucracy by Ludwig von Mises
Atlas Shrugged by Ayn Rand
The Law by Frederic Bastiat, a standard early anti-socialism, proto-libertarian book by a conservative favorite, who also came up with the "broken windows" fallacy that New York Mayor Rudy Giuliani adopted with much fanfare. Read more here.
* * *
John Kasich: I couldn't find an article that indicates his favorite novel or book, but I did find one mentioning that Fear No Evil, Natan Sharansky's autobiography, was one of the greatest books he's ever read. (Source: National Journal). Sharansky was a refusenik—a Soviet Jew who petitioned the USSR to be allowed to emigrate to Israel so that he could practice his religion freely. Turned down, he became a human rights activist and was then imprisoned by the Soviets for nine years, part of which was spent in a gulag. He was the first political prisoner released by Gorbachev, and he then moved to Israel with his wife and became a politician. The book focuses on his fight with the Soviet Union and the fight to practice his religion freely, two topics of great interest to Republicans, and of particular interest to Kasich. Seems like a good choice for Kasich, as he's trying to brand himself as a classic conservative, and old enemy to communism, a friend to Israel, a supporter of religious freedom, and a "compassionate Christian."
* * *
Rand Paul: Atlas Shrugged, again. Duh.* It's required reading for all of his interns and staff. At other times, though, he's tried to distance himself from Alisa Rosenbaum, probably due to her avowed atheism and opinion of abortion: "Abortion is a moral right-which should be left to the sole discretion of the woman involved."
* No he was not named after her. His name is Randal.
* * *
Bernie Sanders: He recently talked about <yawn> these books in a speech:
The Millionaire Next Door by Thomas Stanley and William Danko
Third World American by Arianna Huffington
Rebooting the American Dream by Tom Hartman
Richistan by Robert Frank
But: OK, so in these various presidential book lists, there's a bit of an effort on most of their parts to show their good taste, their ability to relate to certain demographics who they want to vote for them, and to show their political views. But for sheer literary cred, no one can beat Bernie Sanders, because none other than Allen Ginsberg wrote a poem about him! This was back in 1986, when Sanders was the mayor of Burlington, a humble city about half the size of Scranton, PA. Back then, he was outspoken about all kinds of quixotic lefty causes—apartheid, nuclear proliferation, Nicaragua, etc., and became well-known in liberal circles. He attracted a lot of admirers, including Allen Ginsberg, who visited Burlington in February 1986 and composed the following poem called "Burlington Snow" for the self-described socialist:
Socialist snow on the streets
Socialist talk in the Maverick bookstore
Socialist kids sucking socialist lollipops
Socialist poetry in socialist mouths
–aren't the birds frozen socialists?
Aren't the snowclouds blocking the airfield
Social Democratic Appearances?
Isn't the socialist sky owned by
the socialist sun?
Earth itself socialist, forests, rivers, lakes
furry mountains, socialist salt
in oceans?
Isn't this poem socialist? It doesn't
belong to me anymore.
I know there's a shitload of other people running for president, but I can't find any articles naming their favorite books.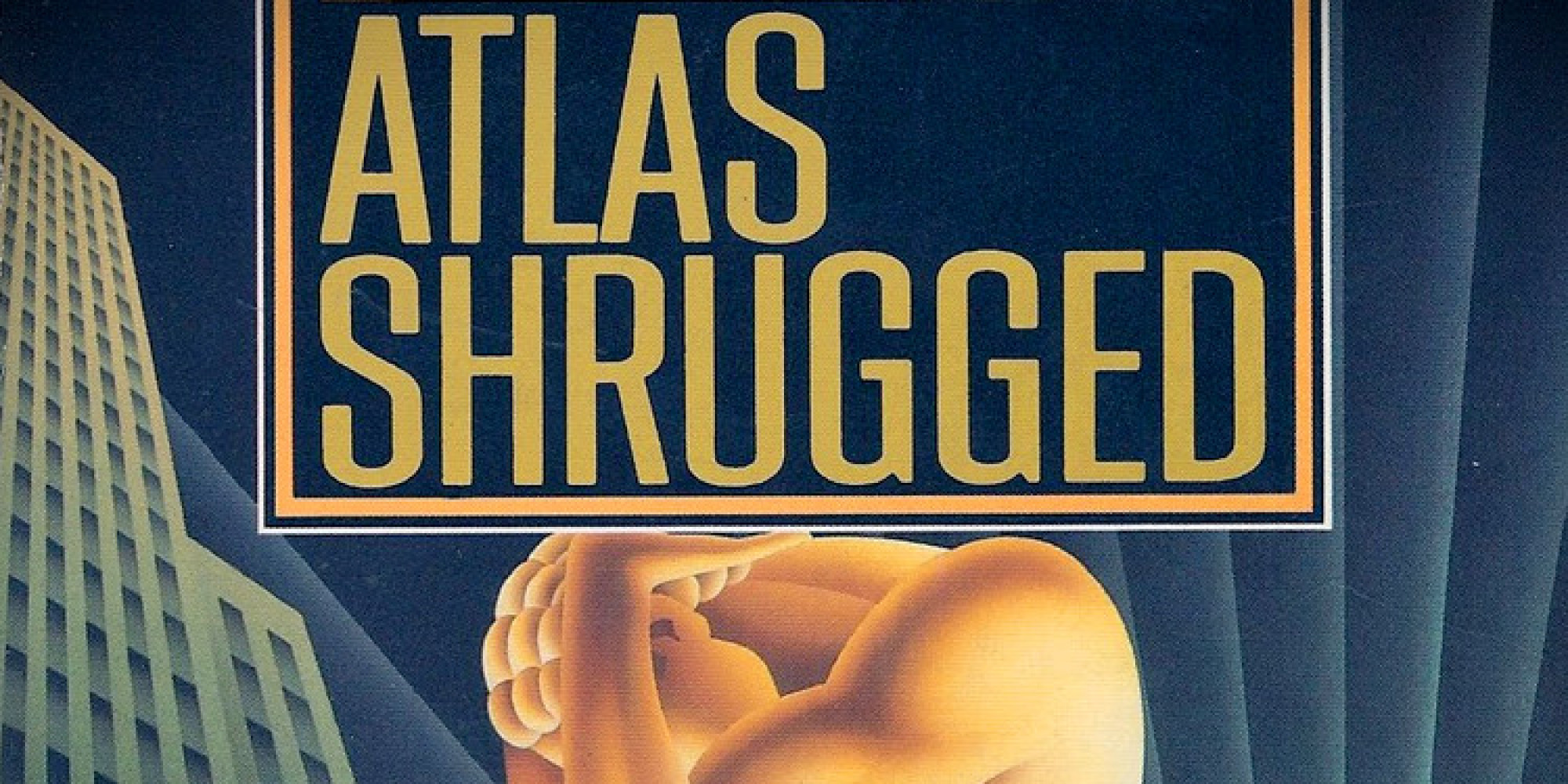 Comments
comments