We are pleased to announce that Ernest Hilbert's book Caligulan has been selected as winner of the 2017 Poets' Prize.
Many thanks go out to the prize committee, the editors and staff at Measure Press, and everyone who helped and supported the book from the start. We hope to see you at the ceremony, which will be held on Thursday, May 18th, 7PM, at the Nicholas Roerich Museum, 319 West 107th Street, New York, NY 10025.
Finalists were Donald Hall's Selected Poems (Houghton Mifflin Harcourt) and Joseph Harrison's Shakespeare's Horse (Waywiser Press). The prize, created in 1988 by Robert McDowell, Frederick Morgan, and Louis Simpson, has recognized the achievements of poets such as Miller Williams, Marilyn Hacker, Maxine Kumin, Adrienne Rich, and Marilyn Nelson.
Click here to learn more about Hilbert's book Caligulan, hear audio recordings, read reviews, and to purchase from quality booksellers worldwide.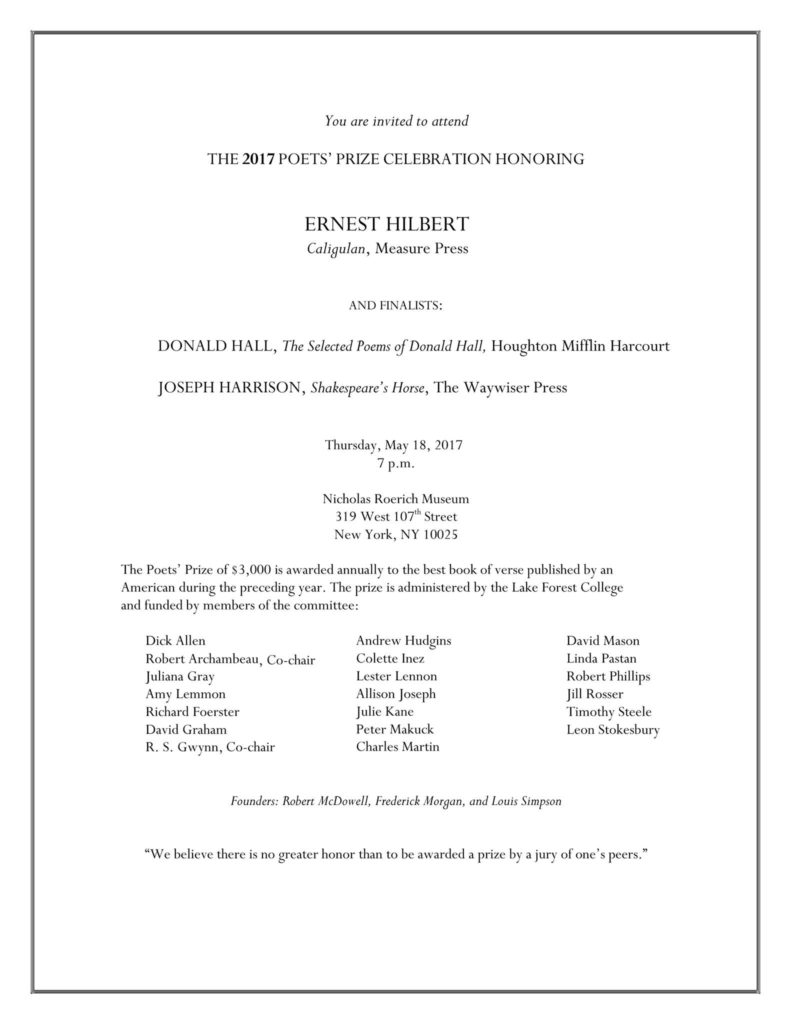 Comments
comments