Joan Silber, In My Other Life, Stories, Sarabande Books; ISBN: 1-889-330-42-6, US$21.95 (cloth), 1-889-330-43-4 U$13.95 (paper), reviewed by Ernest Hilbert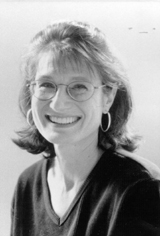 Joan Silber has written of her mutable characters that "nobody has a definite ruling on which exactly were the glory days." At the end of every party there is always one last reveler, a bit of an embarrassment, unwilling to concede the night's end, who endeavors against odds to rekindle the festivity; one who refuses to go home and whom the host begins to suspect might not have a home. Glory days usually end long before those basking in their light are prepared to admit. Silber takes these sad, all-too-human fadings as her subjects. Strange as it may sound, the stories in In My Other Life can be compared to Ovid's masterwork of changes, Metamorphoses, yet one finds disaffected, world-weary New Yorkers in place of fauns and those beloved of the gods. This is not to suggest that Silber modeled any of her characters on those in the Metamorphoses. Her greatest talent lies in her elusive rendering of those complexities that underpin psychological relationships like tectonic plates, shifting imperceptibly but giving rise to unanticipated catastrophe. One realizes, reading these stories, that the life of a groupie or drug dealer, far from being one of boundless cinematic glamor, has more than its share of rudderless boredom, waiting around, unforeseen outcomes; also, that changes, when they occur, are neither apparent nor easily mastered. Her prose style is direct to the fault of being sparse and inexact at times. The reader rarely gets a very strong impression of place, of sounds, smells, sights, temperature, the elements that provide the reader with a strong sense of a setting.
Even for hardened New Yorkers, these stories might seem set in a floating world. She seldom even mentions street names or neighborhoods, only that certain things are happening or once happened in New York City. This stylistic simplicity allows her to more accurately project the intellections of her menagerie of characters, who constantly observe their circumstances as if across a "great divide", as it were, at one remove from the world around them. It can be seen as necessary to her project, given that such psychological distancing is common among city dwellers, and most particularly among New Yorkers. Given her capacity to depict social situations so deftly, a more lyrical style—such as those embraced by list favorites Barbara Kingsolver or Michael Ondaatje—would serve rather to cloud than clarify the stronger elements of her work. Her language is not merely direct but surprisingly exact. While the reader could certainly benefit from a more sensual variety of portrayal, it might also distract from the accuracy Silber achieves.
The characters invariably inhabit a fringe of one sort or another—the twilight world of the hip New York restaurant, the agitated florescent world of the drug treatment center—but it is important to remember that those on the fringe don't necessarily feel as if they are on the fringe; they inhabit the center of their own lives. They feel comfortable in their milieu until a slow realization takes hold. Then, far from weightless in their element, they are as fish that have leaped from the bowl to the tabletop in their reckless exuberance. More to the point: even if a world seems exotic to the outsider it is just another day for those bound to live within it. It is only with the advantage of aggregate experience and great ranges of time that they themselves learn how strange things were or have become. The stories in this collection hinge entirely on these shifts of perspective, which are anything but abrupt. As days slip by, changes are so gradual that one wakes realizing that a decade has passed, and that, even if she hasn't changed in any distinct way, everything else around her has: "What did she expect? When they reach each other, they hug and do a fast, friendly kiss. He is getting a little bonier around the nose and looser around the chin—older. Her too; so what."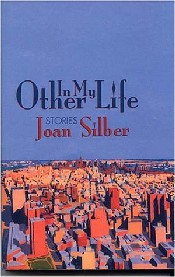 A recurrent theme so potent as to become a governing metaphor is that of waiting too long, tarrying over a drink or a meal while one is needed elsewhere, fiddling away in the trattoria while the loft burns, sailing at one's leisure in the Keys while drug dealers wait for their kilos in an empty bar. Another recurrent theme is that of rediscovering old acquaintances who have grown into strangers over years: "Victor looked slumped and paunchy, when I saw him again. I stood there stealing glances at him, which I had time to do, because he didn't recognize me." Novelists have for well over a century enjoyed the depth that can be provided from a reunion at the closing of a novel, where the many transitions of character are taken for granted; Silber has isolated this effective turn and shaped her stories around it.
The book is not, however, without its demerits. The central characters, observers—what Henry James would have called "compositional centers"—are difficult to differentiate. They share a world-weary ennui but little else. They are men and women, heterosexual and homosexual, all with a different story but the same way of telling it. For one, they tend to be orbited by characters more compelling and sympathetic than themselves (no great flaw in itself), but the sense of lives having been over-lived, left like partially-deflated balloons, begins to wear on the reader. The interior transition of perspectives generally occupies less than a paragraph in each story, while the exterior maneuvers of neighboring denizens come to dominate the reader's attention. The assumptions and conclusions in the book are remarkable when taken individually but a bit colorless and interchangeable when viewed in toto. Upon consideration, however, one is obliged to admit that Silber is a writer of some excellence. Whatever drawbacks one might identify in the sensorial aridity of her prose are more than compensated for by moments of astounding insight and grasp of the human condition, however listless and confused such conditions may become as years go by.
This review originally appeared in Pleiades: A Journal of New Writing, 2002.
Comments
comments