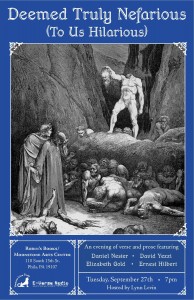 I'm proud to announce that I will be bringing three excellent authors to Philadelphia this season: Come out to hear David Yezzi, Elizabeth Gold, and Daniel Nester read with me at Robin's Books. Philly favorite Lynn Levin will host the evening and introduce the readers.
Tuesday, September 27th, 7PM
Robin's Books/Moonstone Arts Center, upstairs from the old Robin's Books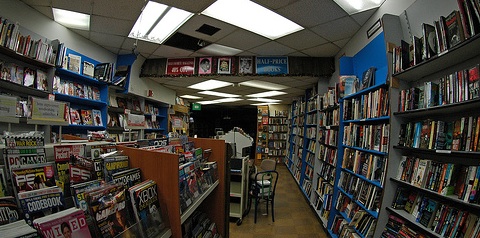 110 South 13th Street
Philadelphia, PA 19107
(215) 735-9598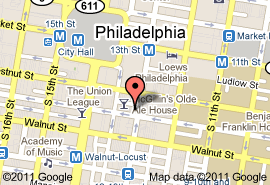 * * *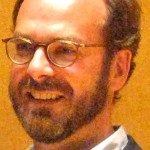 David Yezzi's poetry collections include Azores (2008) and The Hidden Motel (2003), and his criticism and poetry have appeared in The New York Times Book Review, The Wall Street Journal, and Best American Poetry.
Critic Adam Kirsch, who selected Azores as one of Slate's Best Books of 2008, noted that Yezzi's poetry "displays a civilized mastery reminiscent of Philip Larkin and Donald Justice, which no poet of his generation can match."
"Crane" by David Yezzi
Paper creased is
with a touch
made less by half,
reduced as much
again by a second
fold—so the wish
to press our designs
can diminish
what we hold.
But by your hand's
careful work,
I understand
how this unleaving
makes of what's before
something finer
and finally more.
First appearance in Poetry magazine.
* * *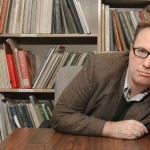 Daniel Nester's latest book is How to Be Inappropriate, a collection of humorous nonfiction (Soft Skull, 2010). Nester's first two books, God Save My Queen: A Tribute (Soft Skull, 2003) and God Save My Queen II: The Show Must Go On (2004), are collections on his obsession with the rock band Queen.
Poet Todd Colby has written that Nester is "absolute master of what he does; and what he does is dazzle us repeatedly with his elegant, prickly, and wickedly penetrating poems."
As a journalist and essayist, his work has appeared in Salon, The Daily Beast, Time Out New York, McSweeney's Internet Tendency, and Bookslut.
"Barbaric, Classical, Solemn" by Daniel Nester
Something happens in the stickerbushes
the day of my first kiss, a baseball game under
black clouds of smoke. The Garden State Racetrack
burns down as Mary Prate clocks me from the bleachers.
She chases me into the clubhouse, she smells
the scallion on my breath. Mary consoles herself
in our passion play. She plants them on me
as racehorses choke off in Cherry Hill.
Frank Sinatra had crooned beside that highway,
Jackie Wilson clutched his heart onstage,
Richard Pryor had complained of a shortage
of white people and cocaine. We kiss
through all of this, the day disco dies, the day
the beat slows down, the night the Latin Casino
burns down in the rain. There's this presence
that holds me against its cheek. It sticks close.
It surrounds me, it's a hex that tracks me down.
The day after my tongue tastes Mary's, my pantleg
rumples down into my sleep. I could call it a fire,
but I only dream it, I wait. I could drop down
and trample on it, and I could sing. But I still wait
for a parentless view under the stickerbushes.
I still smell the burning and do not seek it.
I roll in it and I do not swell.
I will sit here, skull-rubbed and, redfaced, return.
First appearance in H_ngm_n.
* * *
Ernest Hilbert's debut collection is Sixty Sonnets (2009), which X.J. Kennedy called "the most arresting sequence we have had since John Berryman checked out of America." His poems have appeared in The New Republic, Yale Review, American Poetry Review, Harvard Review, Parnassus, Boston Review, Verse, New Criterion, American Scholar, and the London Review.
Hilbert was the poetry editor for Random House's magazine Bold Type in New York City (1998-2003) and, more recently, of the Contemporary Poetry Review (2005-2010). His poems have appeared in several anthologies, including the Swallow Anthology of New American Poets and two Penguin anthologies, Poetry: A Pocket Anthology and Literature: A Pocket Anthology.
"Green Line, West Philadelphia" by Ernest Hilbert

Soaked snow gums and gems the trolley's glass pane.
I'm bundled inside ignoring my hardback.
The aquarium heat shields me from the cold white
Beyond, muffled squeal of rails, dull glow drained
From a dead day: I pause, and I think back,
Through the trolley's fast-food stink and wax light,
To a small occurrence the night before:
Slicing lemon, a raw curve of choir gold
Flicked up and spun behind the greasy stove.
I went on cutting, but now it comes more
Plainly to me, enclosed from the dark cold—
Back home, the blond moon rots in its rust grove:
Summer's wet light furred in that damp recess,
Cradled now by slime, fostered by darkness.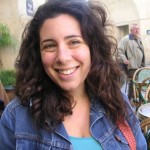 Elizabeth Isadora Gold's writing about books, music, women's liberation, and paper dolls has appeared in The Believer, Tin House, the Rumpus, Time Out New York, and several anthologies. Her memoir, Philly Soul, is about rhythm & blues, and growing up bohemian; her opera libretto, The Bloody Chamber (with composer Daniel Felsenfeld), has been performed in New York and San Francisco. She's currently completing DON'T TOUCH ME!, a surreal novel about a born-again Christian singer/reality-TV star. She lives in Brooklyn with her husband and baby daughter.
DON'T TOUCH ME
ELIZABETH ISADORA GOLD
PROMISE LAND, SEASON TWO, EPISODE 17
CALABASAS, CA
CHERIE: I'd prayed so long for a change, I didn't even realize it had arrived. At first, I thought the harbingers were a series of coincidences, not even worth paying attention to. Like every time I walked into the living room, and no one else was around, the TV screen would blink on. The channels were always Lifetime or E, so I didn't mind – I figured it was something new with the wiring. Or, I'd go to take a shower and I wouldn't even need to adjust the pressure or the temperature, the water was perfect as soon as I turned on the faucet. It just seemed as if things were actually going my way for once. I'd been under so much pressure.
It had been different when the show started, better. Me and Lex had a little morning routine. I'd be wearing a football jersey, with my hair tousled. Lex would be in his boxers and an undershirt – maybe a wife-beater or sweats. The network loved any evidence that America's favorite couple had raunchy morning sex.
We knew what we liked for breakfast. Lex would sit down at the granite kitchen island, and I'd mix up a smoothie: banana, berries, wheat germ, protein powder, milk – low fat, organic. He'd pour the Corn Flakes for me, and I'd fix him his bacon and eggs. Then I'd burn them or whatever and we'd have one of our new style Ozzie and Harriet fights. Mama said I'd blow up like a balloon if I didn't watch out, and I still followed orders then, so I barely ate anyway. What girl would, with the cameras watching like that? At least one of us got what we wanted, and when we were newlyweds, I was happy and proud it was him.
But, like everyone always says, nothing gold can stay. After a few seasons, the Corn Flakes were always stale. My smoothie was disgusting. The set people bought bananas that looked better than they tasted, the berries were often moldy. I had to drink it up anyway. Lex's bacon and eggs were actually tasty. They always had been. I'm a good cook, so I never really burn anything.
Filming 24-7 like we were, you can't even imagine how difficult balancing the needs of my husband and contract turned out to be. Lex wanted to have sex constantly at the beginning, with me in my Pussycat Lounge outfit, push-up and knee-high. He didn't like it when I was unkempt and no makeup. However, contractually, I was obligated to look freshly-rolled-out-of-bed, no-makeup, at least one third of the time. The network brass thought that was my best girl-next-door, America's-sweetheart look. It was not easy to do. Like: an oversized t-shirt couldn't just be an oversized t-shirt. It had to look like I wasn't wearing a bra, though I really did need to wear one, because these double-D's don't know how to avoid gravity. I couldn't wear just any sweatpants, only approved sweatpants. I always needed a mani-pedi, expect for those scenes when Lex was getting on me to clean the house, and I was supposed to look down, distracted, at my nails, and see that I needed to get them done.
Lex was supposed to say, "Cherie! What are you looking at? Are you even listening to me?" And I'd say, "What, honey? I think I need a mani-pedi," and he'd get mad and stomp out and then I'd say, "What, Lex? What?" And I'd call my mother and cry and he'd go and shoot some hoops and have a beer. That was the kind of thing the producers really liked. However, with Lex demanding I be totally waxed and primped and looking like I was about to do a private lingerie show, the quick changes were really arduous.
In the beginning, during the rare hour or two they didn't need me for scenes, I'd sneak into our state-of-the-art studio. We had an engineer on full time then, Rick. I'd shut my eyes and the big headphones would press down on my ears. Rick was an old school guy who'd come up before everyone got sweetened, so he understood how to make it work the best for me. That studio was the one place where I could have as much as I wanted, as many takes as I could hold.
The songs I did once we'd moved into the house was Christian stuff, the same as I had been making my family rich on since that first day in church when I was six. Everyone was impressed with the tracks. I still had some pipes on me, they said, and those who'd been there reminisced about the first few times I was taken by the spirit in church, that little girl with golden lungs and golden hair. They didn't know that I was a believer, still, and that these new tracks were my prayers, my devotion.
Owen, my show runner, was very good at keeping everything shipshape, but sometimes he didn't seem to understand my specific and personal needs, especially musically. He laid Rick off, and the new part-time engineer didn't have the same touch or patience.
"Jesus doesn't pay," Owen said, as I gagged on a moldy smoothie one morning. "I'm sorry Cher, but if you wanted to keep singing only about Him, then you shouldn't have taken on so many responsibilities."
Mama hadn't been kicked off the show yet, so she was there too, tapping a French-manicured finger on the counter while he talked. She was wearing one of her favorite tracksuits: brown velour, matching top and bottom. Money suited her, even if I thought the gold at her wrists and throat made her look old. She was taking advantage of wavy hair being in, growing hers down. Though she still flat-ironed it for special occasions.
"You sing what they tell you, baby," she said.
"Mama, it's my voice…"
She laughed. "Your voice? Oh honey, it's been your ass that's gotten us this far." Sometimes she really was like an evil villain from a soap opera. I'm surprised the viewers voted her off. They usually like a bad guy to stay.
"Mama!" I almost started to cry then. I was so tired of eating moldy food and pretending I was ready for everything. I wanted to go back to where we had been years ago, when Daddy was preaching and we lived in Richardson. I wanted both less and more out of life: a job to pay the bills, the excitement of knowing I would get one special thing every now and then. Not feeling as if my voice was such a gift, I had to manage it every damn day.
Mama snapped her fingers under my nose to get my attention. She never cared if she scared me.
"Cherie! Wake up! You are an industry, a corporation." I guess she saw that I was about to lose it, so she tried to sound sweet and positive reinforcing, "Honey, you're like Exxon. Miss Texas, ready for anything." I almost fell for it, but her voice was not as warm as it should have been when she said such words. "Come on then," she said when I didn't answer, "you've got a mud wrap in half an hour. After that, you better be pink and smiling again."
"Yes ma'am," I said. Though she scared me, I wanted Mama to know I was not always going to be for sale, and so I raised my chin and stared her straight into her eyes. Daddy always taught me to look at the person to whom I was speaking, even if they smelled or had sores. Jesus could be one of them, you know. Jesus usually is.
A few weeks later, Mama got kicked off, but still, Lex was still Lex, Owen was still Owen. So just like that: no more praise songs. I stopped singing about Jesus, at least for public consumption.
The Thing didn't start happening until about mid-way through the second season. I was finally by myself one afternoon, when the TV blinked on. Like I explained before, it had been doing that lately, so I thought, Oh, that again. Then I heard this voice, saying, "Cherie? Cherie?" It was like a really beautiful voice, and I felt comfortable, comforted at its tone. The voice was kind of how I always imagined an older brother would sound, if I had one.
"Cherie?" the voice said again.
"Yes," I answered. "Who's there?" Maybe the camera is talking to me, I thought. But I was supposedly on one of my contractually designated camera-free breaks.
"It's me, Cherie."
There was no one else in the room, I checked. I opened the blinds with my remote control, and outside it was empty, the pool quiet and the sunshine as usual.
"Cherie?"
"Yes?"
"I'm over here."
"Where?"
See, now you know the dialogue on our show wasn't entirely scripted. This is really how I talk. I have since learned this is because I am a vessel as much as a girl.
"Follow the sound…"
I did as the voice instructed, turning in my tracks, around in a circle, until I was facing the TV.
"I didn't switch that on."
What was on the screen is hard for me to describe even now. I thought maybe it was a promo for our show, and someone wanted me to watch it, but our promos didn't look like this.
The voice kept talking. "Here I am, Cherie, my beauty, my gorgeous girl. Do you feel how much I love you?"
Then there was a ray of light that came out of the TV. I was surprised that it was not a surprise. It was so beautiful I fell to my knees, as if It had commanded me to.
The Voice spake. "Cherie? Why are you bowing to me? I love you."
I moved towards the TV, and I could tell the golden light that came from it was for me. My hands warmed as I approached the screen, and there was music playing.
The music… How do I say it without sounding vain? It was my voice, doubled and tripled over and over, on more tracks than I could count, and as close as if the freakiest sound guy had calibrated the most specific mix for the way my ears could best hear.
"Who are You?" I asked the TV.
My voice continued to flow out of it, amplified and weaving around me into a blanket of sound that felt as if it would keep me warm and safe forever.
"You know My Name."
Then it was like a glorious shock, and I passed out.
It would get even better. This was a taste, a teaser of what was to come, of the riches in store for me, sexually, emotionally, psychologically, and in terms of my self-esteem. All I knew then, though, in my living room, was that this was more feeling than I had ever had, except when I was a little girl and the spirit would take me and lift me up in church while I was singing.
The next day. What could I do? The cameras were still on me. I walked, walked, walked in my tee shirt and approved sweatpants from room to room, past the ivory sectional couch, and the TV wall. I tried to turn on the TV to feel my voice doing that again, but it was as if the machine was broken. I didn't know that yet that soon enough there would be no more common pleasures for me, that I had been washed pure from the best orgasm of my entire life, through a ray of light from the TV.
Comments
comments