I read at KGB Bar in New York City with Brenda Shaughnessy and Matthea Harvey on Friday, September 13th. My wife, Lynn Makowsky, managed to get a some lo-fi video of my closing number, which is also the last poem in my first book, Sixty Sonnets. Thanks to Paul for pulling it all together and to Six Acre Lake for use of one of their songs. Enjoy!
"Calavera for a Friend" by Ernest Hilbert
Día de los Muertos
When your heart is scorched out, the unruly world
Will seal around you as a dark ocean
Behind a ship at dusk—the wake will fade
And spread wider, until fully unfurled.
Love reserved for you will slacken. Your portion
Of commerce ends with the last deal you made.
A stranger will take your job, buy your home,
Maybe wear your shirts and shoes, and the books
You cherished will be thumbed by new readers.
Young tourists will roam everywhere you roamed.
Some small items might remain, artifacts,
Footnotes, fingerprints, cuff links, little anchors,
Small burrs that cling: initials carved in a tree,
Your name inscribed where no one will see.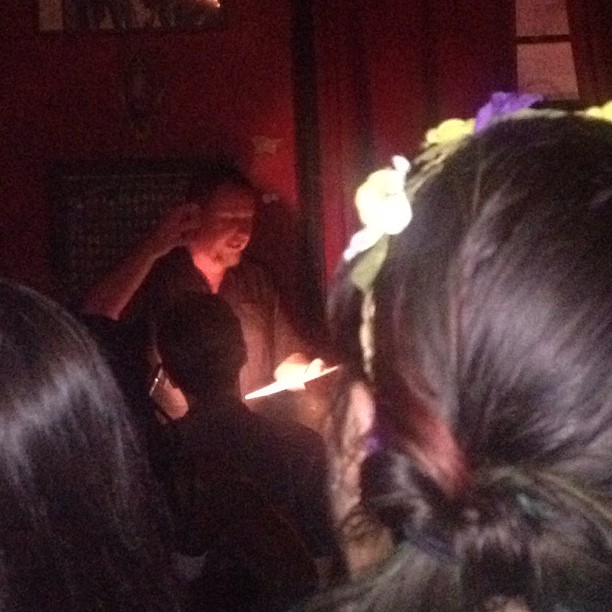 Comments
comments