"Drink, ye harpooneers! drink and swear, ye men that man the deathful whaleboat's bow!" – Moby-Dick, chapter 36, "The Quarter-Deck"
Saturday, September 21st, at high noon, the Independence Seaport Museum will host the annual Walnut2Walnut River Challenge, which sees rowers in a variety of vessels, including kayaks and racing sculls, row a daunting fifteen miles from the Schuylkill Banks past Bartram's Gardens, around the naval yard, beneath the refinery distillation towers, through the shadow of the USS United States, under the Walt Whitman Bridge, and north to Spruce Street Harbor Park on the Delaware River.
There is an event within the event, however! It seems that two weeks ago a gage of war was thrown down between long-time rivals John Brady, President of the Independence Seaport Museum, and Derick Dreher, Director of the Rosenbach Museum & Library. The duel was on! The chosen weapons? Nineteenth-century whaleboats, which require much muscle to maneuver. Thus obliged, the duelists quickly set about to raise crews by press gang.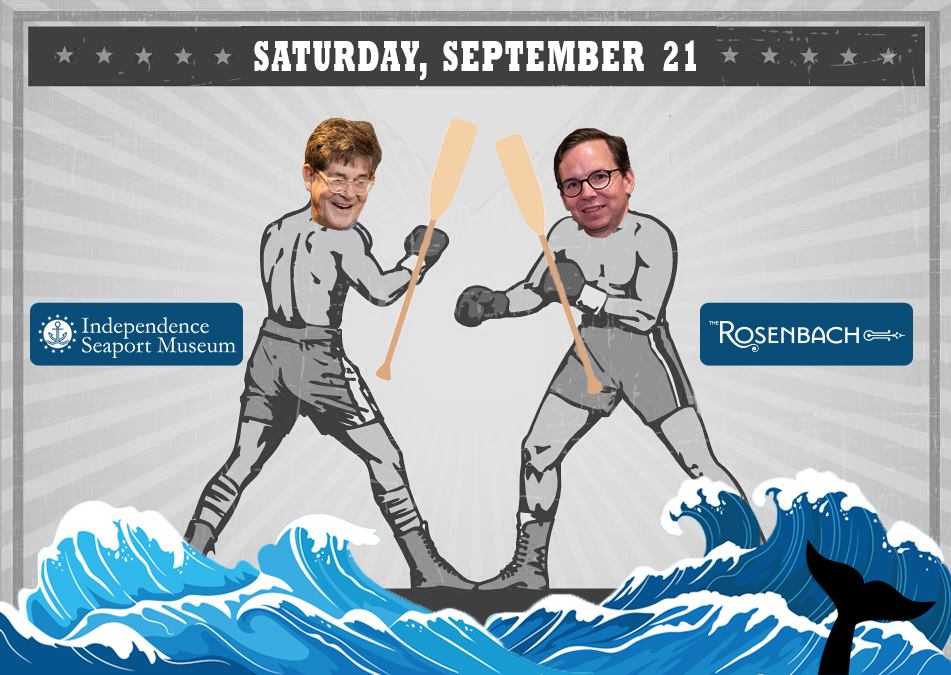 I, Ernest Hilbert, find myself among those pressed into service for duty on the Rosenbach whaleboat. I rowed in an eights crew long-ago in Michaelmas term for St. Catherine's College at Oxford University, but I admit it's been quite an age since I've dipped an oar in open water (not to mention that in a racing scull one has the advantage of sliding seats, sweep oars, and a coxswain, unlike a larger, clumsier whaleboat).
Five hours of strenuous rowing may seem daunting for those not accustomed to life in the belly of a Roman trireme, but I'm assured that if we live we will be rewarded with fountains of foamy beer at the Admiral's Tavern, a beer garden on the deck of the 19th-century cruiser USS Olympia (the oldest American steel warship afloat), followed by Oktoberfest celebrations later that day (our team will likely head up to Frankford Hall to celebrate the first day of Oktoberfest, so look for us there).
Joining us in the Rosenbach boat will be local architect Neil Stroup, Development Operations Manager Hilary Naiberk, Facilities Manager Christina Doe, Director of Author Events (Free Library) Andy Kahan, and the fabulous and ever-lovely Kelsey Scouten Bates, the Rosenbach's Associate Director.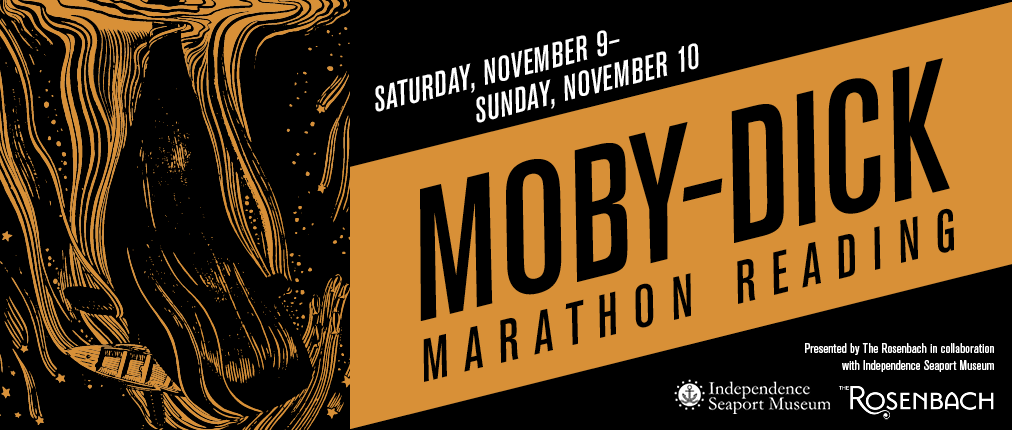 Our race within a race is not only a chivalrous defense of the director's honor but also to raise awareness of an even bigger (in its way) event, the 200th-anniversary of Herman Melville's birth capped by a two-day marathon reading of Moby-Dick on November 9th and 10th, sponsored by the Rosenbach and held at the Independence Seaport Museum. As in years past, I will be present, channeling the demonic spirit of Captain Ahab and his doomed crew along with many Melville-loving members of the city and parts beyond. If you're interested in participating, contact Edward G. Pettit, Manager of Public Programs at the Rosenbach. He'll be happy to hear from you. Hope to see you there! But first, wish us luck on the water. The full route appears below.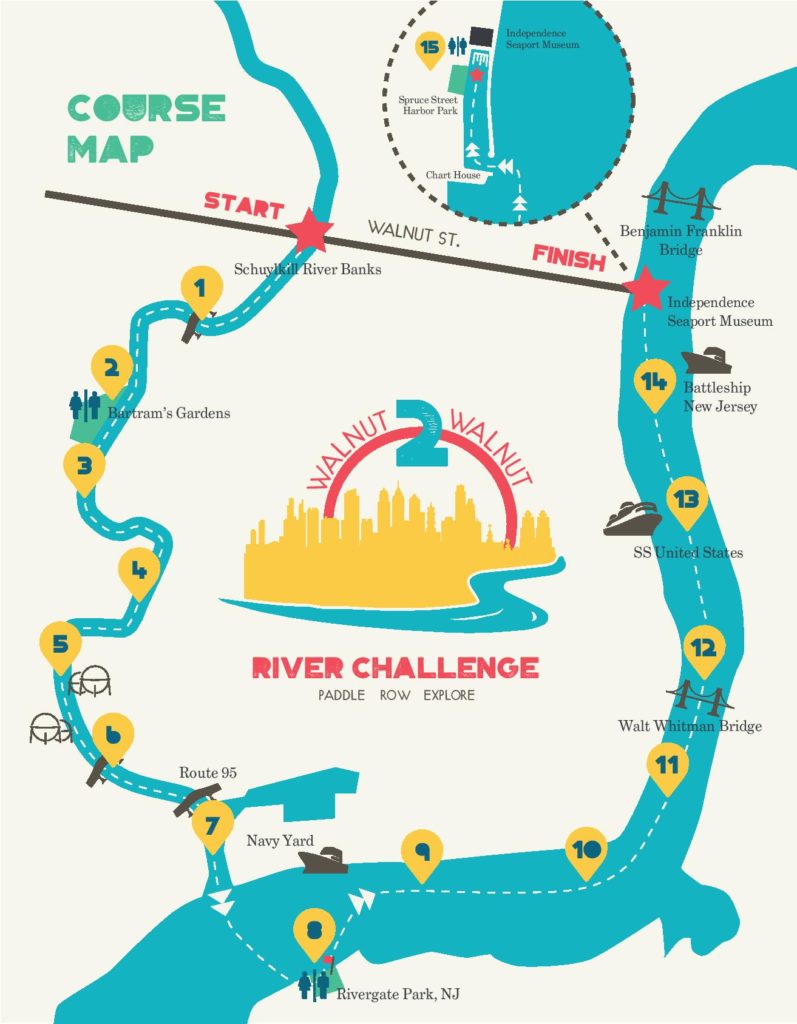 Comments
comments