Davison, Peter (1928-2004) by Ernest Hilbert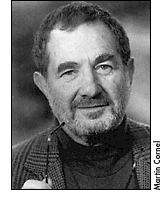 Poet and literary editor Peter Davison was a member of the generation of American poets who came of age in the middle of the twentieth century and rose to prominence in the late 1950s and early 1960s. Theirs was a generation that strained to define itself against the looming figures of modernism—most conspicuously the twin deities of T.S. Eliot and Ezra Pound—as well as the formal, academic trends that dominated American poetry after the Second World War. In addition to nine volumes of poetry, Davison published a memoir, Half Remembered (1973, revised edition 1991), a collection of essays, One of the Dangerous Trades (1991), and a valuable account of poets in Boston during the late 1950s, The Fading Smile: Poets in Boston from Robert Lowell to Sylvia Plath (1996). Widely admired as "a pillar of the Boston literary and publishing world" (Mark Feeney in the Boston Globe), Davison is indispensable to an understanding of poetry of his era, even if he never emerged as a prominent poet in his own right. Belonging to none of the assorted poetic schools of the time—Black Mountain, Deep Image, Beat, New York, Confessional, Academic—he remained friends with many of the central players while also deriving sustenance from much earlier models for his own poetry.

Davison grew up in literary surroundings. His father, the Englishman Edward Davison, a poet himself—formerly a bright young thing at Cambridge, considered by some to be the next "Cambridge poet"—hosted an annual writer's conference at the University of Colorado, and a young Peter Davison spent his summers among such luminaries as Ford Madox Ford, Robert Frost, John Crowe Ransom, Thomas Wolfe, Wallace Stegner, and Carl Sandburg. Although his father's own poetic gift evaporated relatively early, it would be difficult to overestimate the force with which his father's literary authority impressed and shaped Davison as a boy. "My father touched me on the quick of myself, of all my latent capacities as student, learner, editor, or poet. He set a ladder against the wall of language" (Half Remembered, 27). His mother, Natalie Weiner Davison, was active in political movements and, like Edward, served as subject for several of her son's poems. Davison was married twice, to Jane Truslow Davison, who died in 1981, and later to the architect Joan E. Goody.

Like most poets in the last century, Davison was compelled to find a means of financial support aside from poetry. While scores of poets turned to teaching, Davison found himself happily immersed in the world of publishing, and felt that his editorial energies constituted a calling of their own: "I have never been able, despite years of interior struggle, fully to separate the processes of editing and poetry, though the conduct of each craft differs profoundly from the other and emerges from entirely different regions of the soul— (Dangerous Trades, ix). While a handful of others in his generation would earn their livings outside of academia—W.S. Merwin as a translator, L.E. Sissman in advertising—this choice set him apart and inspired some uncertainty. Nonetheless, he was supported in this dual life by no less an adviser than Robert Frost, who "was pleased when I told him I found no insuperable difficulty carrying on with my own work while earning a living publishing other people's books" (HR, 211).

He excelled as an editor. His apprentice years were spent as a first reader for Harcourt, Brace, known then for its outstanding list of poets and novelists, and then at Harvard University Press as assistant to the charismatic Thomas J. Wilson. He became director of the Atlantic Monthly Press and in his later years served as poetry editor for both the Atlantic Monthly and the publisher Houghton, Mifflin. He would eventually acquire his own imprint at Houghton, Mifflin, called Peter Davison Books. "It was necessary to my nature to pursue two careers at once, each with a separate aspect of my personality, in the hope that as the years went forward, the two aspects would gradually merge into one integrity" (HR, 272). Davison helped Sylvia Plath to publish some of her early poems in the Atlantic Monthly, and he was responsible for publishing Robert Lowell's epoch-defining poem "For the Union Dead" in the November 1960 issue.
Davison came to poetry comparatively late. He did not attempt his first serious poems until he was thirty, in 1958. It was a crucial year for him, emotionally charged and filled with unwelcome surprises. The painful end of his first serious romantic relationship with a woman motivated a brief solitary sojourn by trading schooner through the Caribbean. Upon returning to New York, he learned that his mother was dying of cancer. Having already served as editor for other's poetry, he began to write his own. He recalls the decisive moment when he was jarred into his first foray into composition. While considering the manuscript of Stanley Kunitz's Selected Poems, 1928-1958 for the Atlantic Monthly Press, at the suggestion of Richard Wilbur, Davison felt "distaste."
I didn't exactly like the stuff: it bothered me. Those poems were not ingratiating in the 1950s manner. They were unfamiliar, disquieting, disturbing at a level I did not recall having visited. I put down the manuscript, walked indoors to pace around my third-floor study, and in time began to write what would be my first published poem. (DT, 113)
His first book of poems, The Breaking of the Day (1964), won the coveted Yale Younger Poets prize in 1963, when Davison was thirty-five.
Like Wallace Stevens and W.S. Merwin, Davison existed as a poet almost entirely outside of academic settings. "At an early age and for what seemed to me good reasons I chose to avoid academic life and have never done more than dip into it since I was twenty" (DT, x). He believed that poetry itself, as an art form, was more vital and feral than academic settings would allow, a position that has since become increasingly popular with a segment of the American poetry world: "Poetry didn't seem to me—in some ways it still does not—to be at home in a college, and I have never, then or now, given or taken a course in the writing of poetry." (DT, 202)
Davison thought of poetry in therapeutic and psychological terms. This is a view applicable to many writers of the time, including John Berryman, Robert Lowell, Sylvia Plath, and the highly confessional Anne Sexton. He has written, "I entered poetry, like other poets, for reasons other than collegial or competitive ones. I needed poetry to identify my undiscovered self" (FS, 48). This would be borne out through his career as a poet. His poems address intimate relationships and his relationship with natural world, never crossing into the arena of civic or political concerns. This sets him apart from politically energized poets, like Allen Ginsberg and Adrienne Rich, and closer Elizabeth Bishop and Richard Wilbur.
The poems written in the first half of Davison's career are noticeably influenced by a variety of poets. His work as an editor, which required him to read and analyze an enormous number of poems by many poets, may have played a part in this. As poetry editor at the Atlantic Monthly, he regularly had to sift through 50,000 submissions annually to find fifty he wanted to use. His first four books, The Breaking of Day, The City and the Island (1966), Pretending to Be Asleep (1970), and Walking the Boundaries (1974) abound with the voices and intonations of other poets of the period. Furthermore, three poets of earlier generations seem to have exerted considerable influence on him: A.E. Housman, Thomas Hardy, and Robert Frost. All three wrote technically formal yet demotic poems, at once elegant and familiar, elevated and conversational.
Some of these earlier influences were probably inherited from his father, who had memorized a sizable stock of poetry and would recite without provocation: "The intonations of his voice and the cadences of his speech had been formed by the Book of Common Prayer, the King James Bible, and the lyric tradition of English poetry" (HR, 53). Housman's bleak Shropshire pastorals, filled with forfeited innocence and prematurely exhausted lives, can be heard faintly behind Davison's earliest poems, as in "The Firstling":
How many summers had
Man and boy come to strive
With the nymph naked
And all been rewarded—

All but this firstling, who,
Shirking his trial, lies
Dry-mouthed and still
Beneath the charmed hill? (23)
One can also observe the influence of Thomas Hardy, particularly those poems written in the dark period after the scandals that surrounded his novel Jude the Obscure:
Tried by the day, I stand condemned at night.
The evidence of years of fraud and shame
Waits until darkness to be brought to light.
Crime hangs from every letter of my name. ("Pretending to Be Asleep," 89)
W.H. Auden, still a leading public figure in 1970, when Davison published his third book Pretending to Be Asleep, can be heard in the poem "Afterwards":
Behind us lies the earth
That tricked you into birth
And troubled you to death.
Deny its names for grief
And anger now. ("Afterwards," 88)
Davison's contemporaries, many of whom enjoyed careers with meteoric trajectories, also acutely affected Davison. For instance, he had a brief, summer love affair with Sylvia Plath, which she ended just before traveling to England to study at Cambridge University. He remembers "there was a lot she wanted to know about publishing; but as it turned out she taught me more about poetry than I could teach her about the book trade" (DT, 206). Her intense, agitated style and ambitious metaphors hold sway in several of his poems:
Our bones go begging, breathing like bells.
We rise through the plaster ceiling,
majestic as two full moons,
till, far off, tenderly as a heron circling,
unaware that a footfall has been chosen,
we drift back through the bivouacs of darkness,
breathing easy. ("Embraces," 115)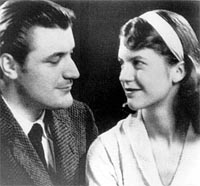 This in turn would give way to a similar gravitational pull by Plath's husband, the charming and already famous English poet Ted Hughes, whose virile naturalist poems had gained considerable attention. Like Hughes, Davison's landscapes tend to be desolate before powerful weathers or abundant with highly symbolic animal and plant life:
The sumac's crimson seedpods cringe
while the air unleashes the first
fast rangers of milkweed.
Under the deep beeches
in leafmold crevices
autumn phalluses
rise up in a single night from
forgotten woodpiles. ("Walking the Boundaries," 120)
This is the style that would eventually come to dominate Davison's poetry, though he would temper it with longer, more elastic lines and a spiritual longing absent in the earlier work.
With A Voice in the Mountains (1977), Davison's poetic voice matured and his style settled. The confidence and stability discovered in Walking the Boundaries and consolidated in this collection would continue through Barn Fever (1981), Praying Wrong (1984), The Great Ledge (1989), Harmonics (1994), and his final collection, published after The Poems of Peter Davison 1957-1995 (1995), Breathing Room (2000). His New England farm became the stage for his later poems, as he sought spiritual transcendence and emotional complexity in the surrounding fields and forests. His lines, which in his younger days were metrically calculated, now loosened into free verse lines:
The woodcock now spends his evenings more quietly.
The robin sings less urgently, more chirpy.
Grass which sprang up for a while as though
it meant to reach the stars each afternoon
has moderated its ambitions a little.
The fields have settled down to heavy feeding and breeding.
Marsh, its winter khaki conquered,
has greened itself into equator color,
swaying taller and taller with the tides—tickling. ("Zenith: Walker Creek," 143)
At mid-career, Davison ended his book Walking the Boundaries with the poem "Standing Fast: Fox into Hedgehog," which capably sums the important transition of his career. Although unacknowledged, the poem refers to Isaiah Berlin's handy distinction between the Fox and the Hedgehog, in the book of the same name in 1953. Quoting a fragment from the Greek poet Archilocus, Berlin describes two types of artist: "The fox knows many things, but the hedgehog knows one big thing." If Davison was a bit of a fox in his early poems, trying out voices and styles, never settling into his own distinctive style, the second half of his career is marked by a firm contract with the hedgehog: "No more prancing. / My snout, the air-taster, now stiffens itself for rooting" (138). His later poems also demonstrate a commitment to domestic pursuits, and he is at his best when approaching personal relationships with a sense of humor, as in "The Money Cry," when he depicts an argument with his daughter over money: "Listen! Don't cry. You get it and you spend it. / Take it and pass it on. That stuff won't kill you" (228). Even as a father, scenes from his own childhood continued to provide material for poems, as in "Questions of Swimming, 1935." When he was young, Davison was electrified by the sight of an athletic Robert Penn Warren, who swam the length of a broad lake near Davison's childhood home in Colorado:
Wonder at the man, or at the task?
What sort of way was it to spend
an hour in thrashing straight cross a lake
and, turning, swimming straight back to the start?
Where he was setting out for when he began, fresh?
Where had he been to when he returned, winded? (222)
Never a systematic theorist, Davison's reflections on the creative impulse fall between the measured artistry of Richard Wilbur and the impulsive "first thought best thought" mantra of the Beat poets. A firm believer in repeated revision and poetic technique, Davison nonetheless held that poetry rises unexpectedly from random daily events. A new poem was something that could not be planned for or counted on: "It is here that poems begin, not in literature, not in happiness or misery, not in heroism or suffering, but in the very midst of life—between the conscious and the unconscious, between home and work . . . walking towards the subway on a winter morning" (HR, 245). The first spark of poetic creativity was, in his view, spontaneous, but the poet must be properly prepared to receive this rare spark. "Poems happen. A poet's first task is to be ready when they happen" (DT, 179). Despite this, he also believed in the meditative qualities of poetry. It would be negligent to overlook or underestimate the devotional qualities of his mature poetry. Although never zealously religious, Davison was deeply spiritual, and he explained "the attitudes of prayer eventually found their way permanently into my poetry" (DT, 205).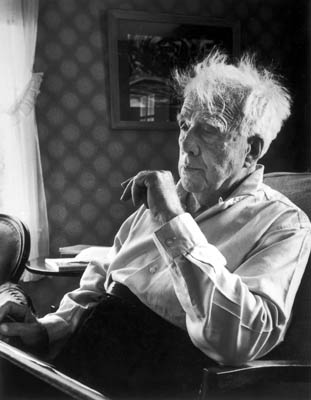 It is quite possible that Davison will be remembered principally as the author of The Fading Smile, a largely first-hand account of Boston's poetry world in the late 1950s. Generously quoting poems and other sources, some previously unpublished, Davison traces connections and portraits of significant poets in the heady phase of American poetry, when an aging Robert Frost continued to hold sway in most circles, and a younger generation of increasingly daring and exciting poets began to forge their reputations, a group including Robert Lowell, Sylvia Plath, Anne Sexton, Adrienne Rich, Richard Wilbur, W.S. Merwin, Stanley Kunitz, and others. Most of these, with the notable exception of Wilbur, would turn against the carefully cultivated Europeanisms of post-war American academic poetry, gradually sliding toward open forms and relying in greater degrees on personal and highly emotional subject matter. In most cases, Davison was in the room, at the bar, riding shotgun, or even in bed with the participants in the drama, and it is his greatest sustained effort in prose.
It is also possible that Davison will be remembered as an important "behind the scenes" figure in the poetry of his time, much like the poet James Laughlin, founder of New Directions, who published Vladimir Nabokov, Ezra Pound, Henry Miller, William Carlos Williams, and Dylan Thomas. Davison's lasting mark may well be the careers he shepherded as editor and the friendships he formed and recorded so well. He is at his best as chronicler of an extraordinarily busy and exciting period in American poetry, and in this he may come to resemble, in our nation's literary history, a Boswell more than a Lowell.
Further Reading:

Selected Primary Sources

Poetry

Davison, Peter, Breaking of the Day and Other Poems (New Haven: Yale University Press, 1964)

—The City and the Island (New York: Atheneum, 1966)

Pretending to Be Asleep (New York: Atheneum, 1970)

Dark Houses (Cambridge: Halty Ferguson, 1971, limited edition of 300 copies)

Walking The Boundaries: Poems 1957-1974 (New York: Atheneum, 1974)

A Voice in the Mountains (New York: Atheneum, 1977)

Barn Fever and Other Poems (New York: Atheneum, 1981)

Praying wrong: New and selected poems, 1957-1984 (New York: Atheneum, 1984)

The Great Ledge (New York: Knopf, 1989)

Breathing Room (New York: Knopf, 2000)

Prose

Davison, Peter, Half Remembered: A Personal History (New York: Harper and Row, 1973; revised edition, Ashland OR: Story Line Press, 1991)

One of the Dangerous Trades: Essays on the Work and Workings of Poetry (Ann Arbor: University of Michigan Press, 1991)

The Fading Smile: Poets in Boston from Robert Lowell to Sylvia Plath (New York: W.W. Norton, 1994)

Selected Secondary Sources

Kirsch, Adam, The Wounded Surgeon: Confession and Transformation in Six American Poets (Robert Lowell, Elizabeth Bishop, John Berryman, Randall Jarrell, Delmore Schwartz and Sylvia Plath) (New York: W.W. Norton, 2005)

Gwynn, R. S., ed. American Poets Since World War II. Third Series. (Detroit, MI: Gale Research Company, 1992, Dictionary of Literary Biography; vol. 120)

Jarrell, Randall, Poetry and the Age (New York: Knopf, 1953)

Sissman, L.E., Hello, Darkness: The Collected Poems of L.E. Sissman, edited by Peter Davison (New York: Little, Brown, 1978)

Sontag, Kate and David Graham (eds), After Confession: Poetry As Autobiography (Saint Paul MN: Graywolf Press: 2001)
Comments
comments