Through the kind ministrations of noted bookseller and celebrated poet John Clegg, the London Review Bookshop (LRB) in London is now plentifully stocked with copies of my latest venture, Caligulan.
My son Ian started the conversation by enjoying Clegg's first book, Antler, as evidenced by this picture.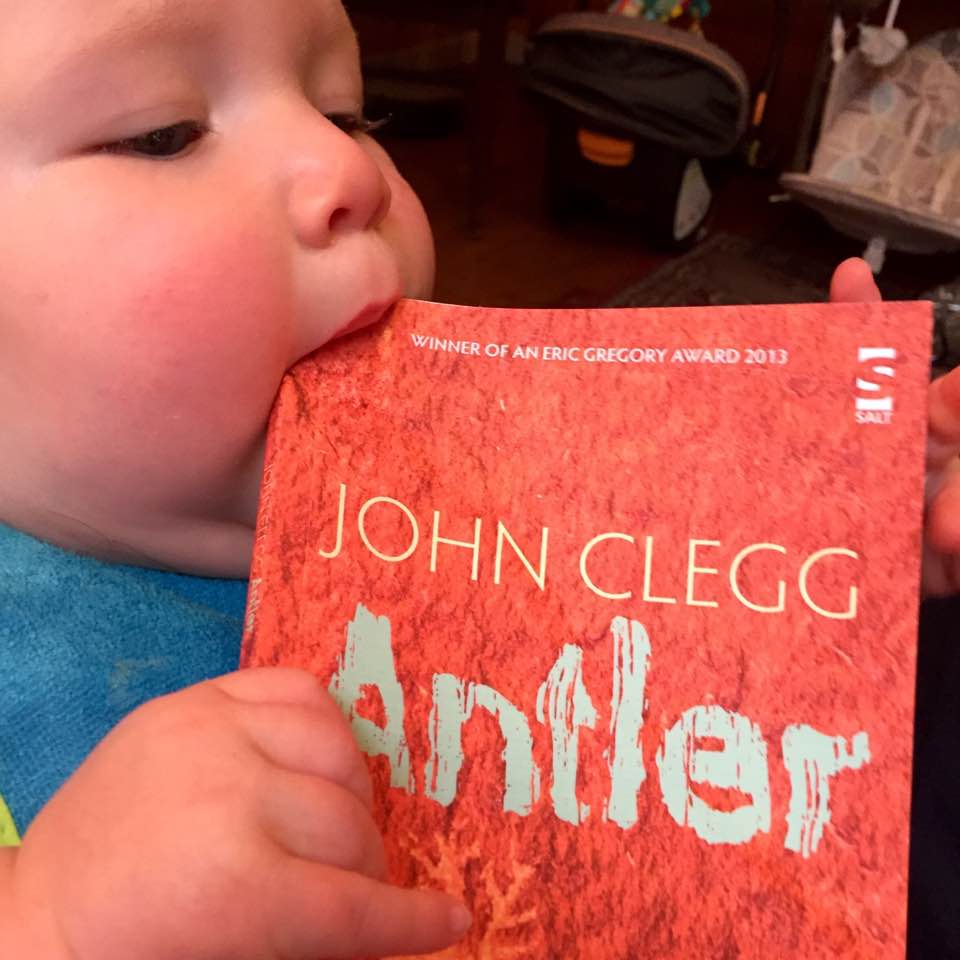 The ever effervescent Clegg, being game, responded with a photograph of his own.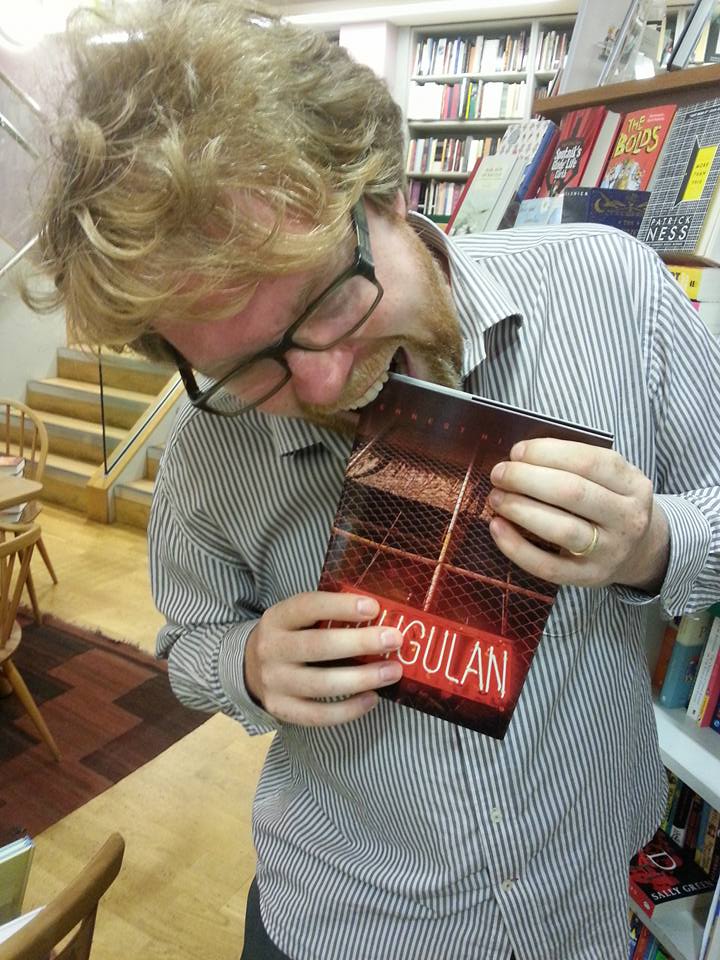 E-Verse has been pleased to present Clegg's work in the past. You may read his poems "Spell for an Orchard" and "Antler" by clicking through. If you are in the United States, you may purchase his books online at Amazon or Barnes and Noble.
I met Clegg in 2009, when I had the honor of reading in London as part of an evening of modern sonnets in Stoke Newington, which included the likes of Roddy Lumsden, Christopher Reid, and Clare Pollard (I was informed by the assembled British poets that my sonnets were very "Hollywood," a notion I continue to ponder with some bemusement). I spoke with Clegg afterward at a nearby pub, and he immediately impressed me with his native intelligence and good humor, a soul entirety unmolested by the vanities and jealousies so ordinary to most poets. He also turned me on to one of my now-favorite bands, the Swedish-Argentinian transgender alt-pop group Billy the Vision and the Dancers.
You may read more about the extraordinary Mr. Clegg here, on the LRB website. If you are visiting London or lucky enough to live there, you may stop in to purchase my book and meet Mr. Clegg at the shop itself, 14 Bury Place, London, WC1A 2JL, telephone +44 (0) 20 7269 9030, open Monday to Saturday 10AM-6.30PM, Sunday noon-6PM.
Comments
comments