5. The Female Man (1975): A science fiction classic by Joanna Russ, this was an early example of feminist ideals used in the writing of science fiction. It features 4 versions of the same woman, each living in a different possible reality. One is like ours, one has a literal war of the sexes, one is like ours but the Great Depression never ended, and one is female only, as all of the men have died off from a disease. The women from the all-female world are strong and assertive, and live in agrarian, communal, kibbutz-like enclaves. That woman meets the woman of our reality, and is by turns puzzled, frightened, and inspired by her.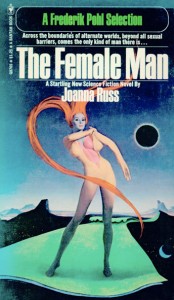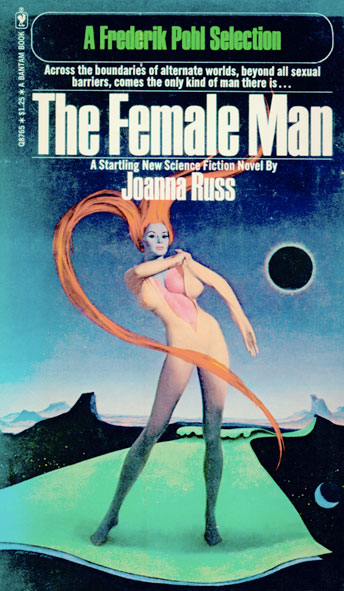 4. Ammonite (1992): Ammonite is infused with a lot of contemporary female-empowerment and sisterhood-type rhetoric. A planet is settled, but all of the men die off from a disease. Women learn to reproduce, and live in peaceful groups with deep, sensitive relationships.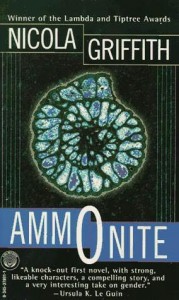 3. Y: The Last Man (2003-2008): I only read the first few issues, and I don't want any spoilers for the rest. They're making this into a movie. But as of the first few issues, the plot revolves around some kind of strange event killing off not only all of the men, but all of the male mammals. Except for our protagonist and his male monkey pet. A lot of the women go nuts and start amputating one of their breasts, like the ancient Amazons did in Greek myth. And they start destroying sperm banks, based on a new religious feeling that male is evil. This is the only one on this list written by a man.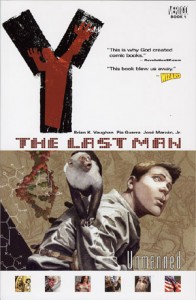 2. The Book of the City of Ladies: written in 1405 by Christiane de Pisan, it is an allegorical tale about the many accomplishments of women throughout history.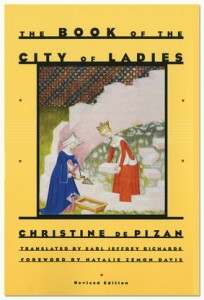 1. Houston, Houston Do You Read? (1989): Short story by James Tiptree (i.e. Alice Sheldon). Uncomfortably poignant story of three male astronauts who end up via a plot device traveling several hundred years into the future, at which time they discover that earth experienced a plague centuries earlier that, you guessed it, killed off all of the men! The women are all clones. The story is seen through the eyes of the sympathetic science geek narrator. We learn of his two crewmates: an aggressive, alpha male who has violent fantasies about women, who are inferior in his eyes, and a religiously devout man who sees women as sluts and sinners. The story ends with a twist: the women end up killing the men, because they are judged to be too dangerous and disruptive to allow to live.
Emerita: The Amazons!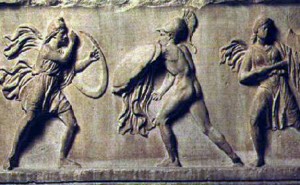 Ernie (a male of the species) suggests two alternates:
Herland by Charlotte Perkins Gilman (1915). Gilman is perhaps best known today for the chilling short story "The Yellow Wallpaper," but her 1915 feminist Utopian novel shares some themes and devices with other novels on the list, including parthenogenesis (asexual reproduction) and an all-female society that results in (yep, you guessed it!) an ideal social order free of war, conflict, and domination. Sounds boring to me. . . .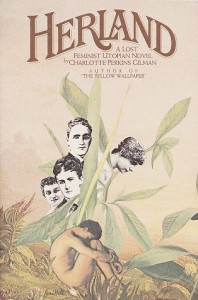 The Wall by Marlen Haushofer (1962). In this haunting, slow Austrian novel, a woman finds herself cut off from the rest of the world by an invisible wall. She gradually adapts to the crisis, farming and raising animals for herself. She thrives outside of human society and becomes one with the natural world. She assumes that she is the last human, but at the novel's end a man, smelly and hairy, as men are, turns up and wants to kill her cow for food. She hacks him to death with a shovel.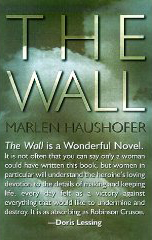 Comments
comments