The man who has fed the chicken every day throughout its life at last wrings its neck instead, showing that more refined views as to the uniformity of nature would have been useful to the chicken.
— Bertrand Russell, The Problems of Philosophy
Each morning, he would cross the little yard
Which lay between the farmhouse and our shed,
And every day, the same slow, heavy tread
Of thick-soled work boots scuffing on the hard
Brick path would let us know we'd soon be fed.
Then, chirping a falsetto "Chook, chook, chook!"
He'd open wide the makeshift henhouse door,
Which scarred concentric arcs across the floor,
And scatter corn. It fell in every nook
And cranny; nestled down amongst the straw.
So how could we have known what he would do—
So quickly, too, before we'd understood
Quite what was happening? No—no one could.
The man that day was not the one we knew—
A simple husbandman whose heart was good.
He hasn't ever been that way again,
And things are back exactly as they were—
Except, of course, we all remember her.
And every day we hear his boots, and then
The door, the scattered corn, the others stir.
Nic Aubury was born in Watford in 1974 and grew up in the Midlands. He read Classics at Oxford and now teaches Latin and Greek for a living. He had a chapbook and a full collection of poetry published by the now defunct Nasty Little Press (Small Talk, 2011 and Cold Soup, 2013) and has performed his poetry at various festivals including Port Eliot, Latitude, the Cheltenham Poetry Festival and the Ledbury Poetry Festival. The poem "Decline and Fall" was chosen as a Poem of the Week in the Guardian newspaper in 2015, and poems of his have appeared in the Carcanet anthology New Poetries VI, in the Penguin anthology The Poetry of Sex, in the Bloodaxe/Ledbury Festival anthology Hwaet! and also in Sophie Hannah's novel The Carrier and on BBC Radio 4's Woman's Hour.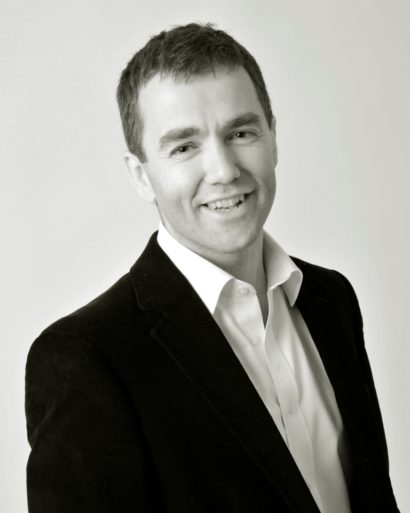 Comments
comments