2011: A Space Adventure from Simon on Vimeo.
A short film by Simon Mesnard (2011)
Music by Karreo (karreo.com)
Composition & SFX : Stelian Derenne
Direction : Mathieu Legros
3dsmax 2009 + vray 1.5 + after effects cs3
This is not a sequel to 2001: A Space Odyssey but some kind of tribute. The story of Kubrick's movie was supposed to take place exactly ten years ago. 2001 to 2011, I thought it was a good date to make something, even if it has no obvious relation with the original story. If you are curious and want more informations, you can read this short online presentation, with some clues to understand the narration.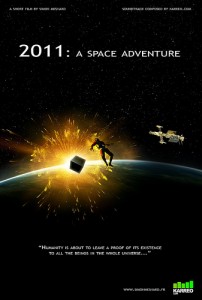 Comments
comments