Where at last will this wandering end
and a quiet place be marked as mine?
Under palms in the Southern sun?
Under lindens on the Rhine?
Will I be laid in a shallow grave
in a wilderness, by strangers' hands?
Or find my rest near breaking waves
under a long expanse of sand?
It makes no difference. God will wind
his heaven round me there as here,
and like the lanterns of the dead,
at night the stars will hover near.
First published in Agenda, UK.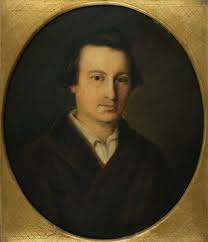 In the original German.
Wo wird einst des Wandermüden
Letzte Ruhestätte sein?
Unter Palmen in dem Süden?
Unter Linden an dem Rhein?
Werd' ich wo in einer Wüste
Eingescharrt von fremder Hand?
Oder ruh' ich an der Küste
Eines Meeres in dem Sand?
Immerhin! Mich wird umgeben
Gotteshimmel, dort wie hier,
Und als Totenlampen schweben
Nachts die Sterne über mir.

Comments
comments