"Unreal as a Song"
An evening of new poetry by Ernest Hilbert, Lynn Levin, and Paul Siegell to celebrate National Poetry Month!
Head House Books
Philadelphia
April 16th, 7:30PM
$5 tickets in advance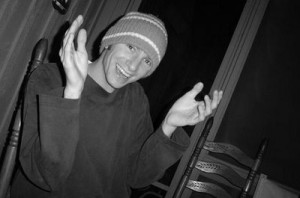 *04.10.08 – Explosions in the Sky – The Trocadero, PA* by Paul Siegell
start slow. cinematic. three guitars, a set of drums.
gently out of bed.
they've draped the flag of Texas over a speaker.
some in the crowd are made to sway.
the sharpness of substance: to experience the act, a live
band alive, the realization of that which somehow enters.
c'mon, make me move.
the guitarist in the center switches out for a bass.
during the delicate, the two by his side reduce their size,
kneel to the stage, express their electrics upon their knees.
dramatic elaborations at play. and not a single lyric
would ever be sung.
why are you so good? a female fills from the balcony.
a song ascends. all three tall. the drummer ups the temperature.
a nearby guy ties his wrangler shirt around his waist.
a girl puts up her hair.
the traveling, picturesque and tragic attacked. now,
all in the crowd are made to rage—
all three ax men raised
their right arms, and then bombarded: raw, repeated, syncopated
poundings down on their instruments to the rhythm of the piece.
something so rock. something I'd
never seen before.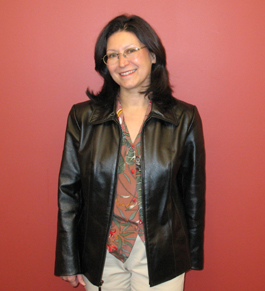 Stump by Lynn Levin
You could say it wore a skirt of ivy flounces—
still had that much self-respect,
hadn't realized it was dead yet, kept pumping
sap to the ghost of its branches
that rose like a glass dream. You could
call it a sort of Viennese table or a mess
after breakfast: spilled syrup
without the pancakes. Or that it was the sliced off
breast of a saint—a wound
with red ants quietly nursing, and
blow flies—those busy iridescent bruises—
swarming in like Hells Angels
on a rumor of free beer. Or
that it was no longer
a plant at all, but the corpse
of an animal. You could offer
that the maple might have crushed
your roof in a storm or that you had to have the light
each morning the way a child needs a big glass
of milk. Or that it was the El Niño winter
that made everything crazy,
made February break into a fever
and the six-legged drunks wake up
five weeks early. You could say that the stump
was a bitter fountain or maybe
a wild barrel of hope spilling
its sweet water over the ivy frills and bark, and into
the dirt making a kind of dark batter, or
that it was glad to be drenched in its last
wet joy, as if green, or the love of green,
was what it lived by.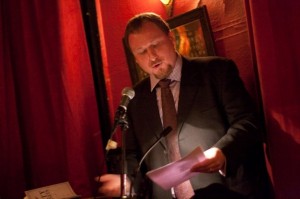 Goddess in the Shape of a Bird by Ernest Hilbert
You are alone, flown from a ruined city,
And angered, moons and leopards in your hair,
Crystal shields and ships of lightning in your shadow,
Branches bladed over a brook, many
Spears of light caught and sent back to air,
Thrown like loose sparks and sewn into a flow
That carries barks, berries, sand, grain, and gold,
And rolls them slowly downstream to a sea
Where we row great painted triremes
To war for islands we had and cannot hold,
Your breasts and eyes on the prow; you will see
Men hack and be injured and blackened by flames,
So much light gathered and carried now,
So much you must be satisfied. Let us go.
Stargazer Lilies by Ernest Hilbert
The vase itself is a spent shell casing—
Lush petals pour out like surging steam,
Lacquered battle-bent cuirasses, photograph
Of fireworks in humid July skies, racing
Into an umbrella of spark and cream,
Falling as luxurious glittered ash.
The arrogant smudged stamens jet high
And proud like vapor trails, the whole bouquet
Unfastening like a vast nebula,
Long pour of poisonous gas; arms fly
Out and fade, and the soft leaves, in late day,
Aim down, oar blades in air above Formica,
Limp and breathing in a dry universe,
Wet pennants, green ghosts, long surrendered spears.

Comments
comments