Before he became the ubiquitous, wall-smashing Kool-Aid Man in 1975, our thirst-quenching friend was known as the "Pitcher Man." In 1975 Kraft Foods gave him arms and legs and began to propel him through brick walls. Kool-Aid Man is now famous for enthusiastically exclaiming "Oh, Yeah!" when summoned by thirsty children with the phrase "Hey, Kool-Aid!" By the 1980s, writers began to supply the character with dialogue. Early digital manipulation allowed Kool-Aid Man's mouth to move over the glass of his pitcher. In the 1990s, the live-action character was replaced by a purely computer-generated one. He has became a household name and a pop culture icon. Of course he's been used by comedians, gamers, and comic books in all sorts of ways. Let's have a look at a few of his best variations, shall we? Oh, yeah!
5. Evil Kool-Aid!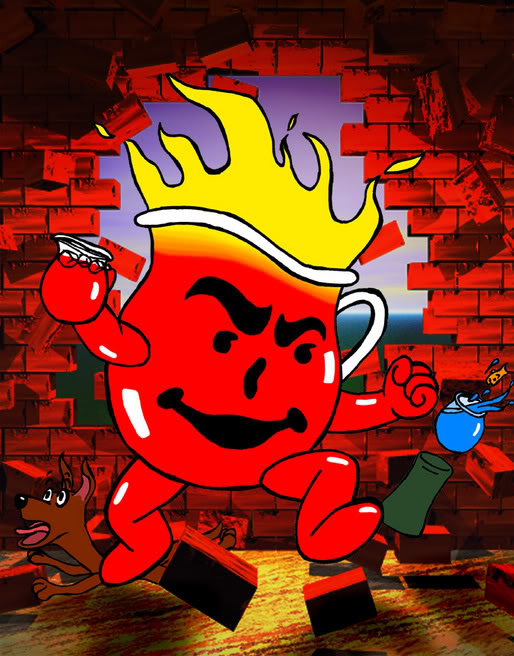 4. Kool-Aid Man Superhero Game for Intellivision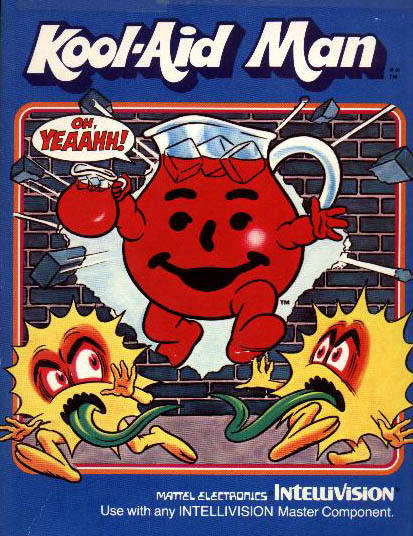 3. Kool-Aid Hulk!
2. Simpsons Kool-Aid Man: In the episode "The Way We Weren't," Homer, after receiving his first kiss from Marge, begins to fantasize about a perfect world. In the fantasy, he drinks Kool-Aid directly out of Kool-Aid Man, inadvertently killing him.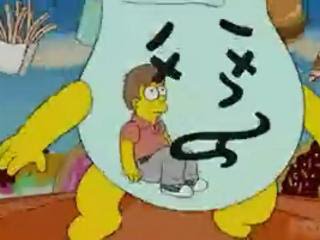 1. Family Guy Kool-Aid Man: He's made a few appearances on the hit show Family Guy, and he sometimes winds up rather abashed after breaking through a wall, thus frightening the inhabitants of a room and causing untold structural damage.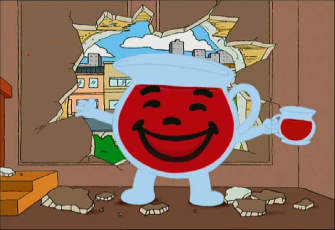 We're not sure what this is, but it appears to be a video-game fight between Chuck Norris and Kool-Aid Man!
Bonus:
This Kool Aid Guy. Oh, our eyes!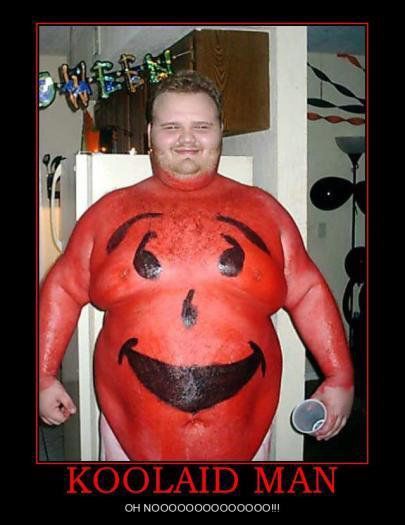 Comments
comments