5. Micki + Maude (1984): One guy somehow ends up married to two women—and both of them are pregnant! First he's married to wife #1, a hard-charging lawyer. But he has a beautiful young mistress who plays the cello, that sexiest of all stringed instruments, who ends up pregnant. He resolves to leave his wife for his pregnant mistress, but then she tells him she is pregnant too. He doesn't have the heart to tell either of them the truth. And they both end up in labor at the same time.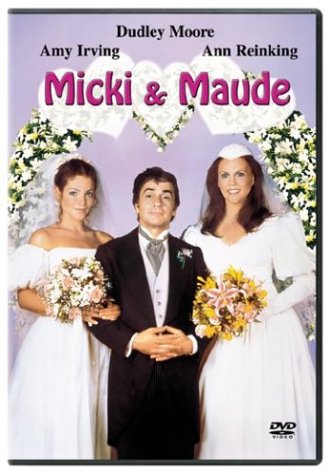 4. My Other Husband (1983): Woman leaves her husband and sets up house with another guy.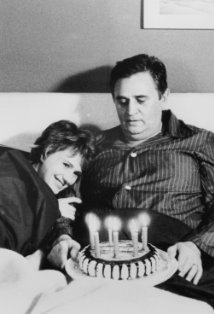 3. Enemies, a Love Story (1989): Based on an Isaac Bashevis Singer book of the same  title, a man who is a Holocaust survivor ends up married to 3 women at  the same time—a non-Jewish Polish peasant who saved his life during  the Holocaust and who he marries out of gratitude because she loves him, though he does not love her; a Jewish  woman who survived the Holocaust and who he loves despite the fact that she's mentally unstable. She knows he has married the Catholic woman, and she insists he marry her, but only under Jewish marriage law, asserting that his other marriage isn't valid under Jewish law so it's OK that he  marries another (she doesn't know that the other wife is converting to Judaism). And then his there's his pre-Holocaust wife who he  thought had been killed in the Holocaust. But she turns up alive unexpectedly. She knows about the other two wives.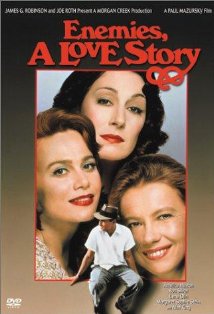 2. Heavenly Creatures (1994): True story of two New Zealand teen girls who conspire to kill one girl's mother—this was Peter Jackson and Kate Winslet's breakthrough movie. In real life, it was only after the story broke that one of the girls learned that the mother she had killed was never legally married to her father. Her father was still married to another women even though her parents had lived as husband and wife for her whole life.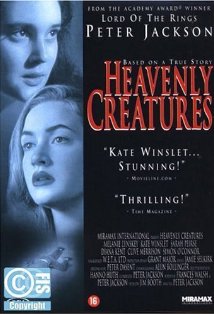 1. Raise the Red Lantern (1991): An excellent, excellent film. A Chinese woman of the early 20th century is forced into an arranged marriage with an older man after her father remarries and stops paying her college tuition. Educated and modern, she thinks it's a matter of indifference to her that he has three other wives. She won't get caught up in all the petty jockeying for influence among them . . .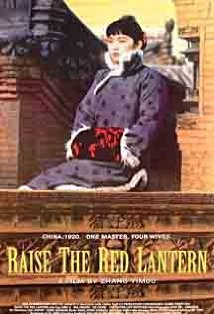 Ernie's bonus: My Five Wives (2000), a late Rodney Dangerfield movie, absolutely atrocious, which involves Rodney somehow "inheriting" a Mormon friend's five beautiful young wives. The movie includes a terrifying shot of Rodney in a thong, which put your host on the floor in a fit of hysterical laughter but which simply turn the stomach of more sensitive cineasts.

Comments
comments