1. Seated Lady Read by Ernest Hilbert
The famous, anonymous,
Always naked woman,
Elegant silver silhouette,
Remains ideal, remote,
As perfect as jeweled inlay
On a pearl revolver,
Ancient wing in amber,
Glisten of truck-stop grease.
So charged with sex,
Stamped on the brute
Smoky rump of a semi,
Traced from a live woman
Who posed in a sunny
San Francisco studio,
Tossing her hair back
So it soared out as if
She were riding somewhere
She knew she had to be
Alone and very fast.
Original appearance in B O D Y magazine.
Ernest Hilbert's debut collection Sixty Sonnets (2009) was described by X.J. Kennedy as "maybe the most arresting sequence we have had since John Berryman checked out of America." His second collection, All of You on the Good Earth, will appear in 2013. He supplies libretti and song texts for contemporary composers Stella Sung, Daniel Felsenfeld, and Christopher LaRossa, as well as scripts for the post-punk conceptual band Mercury Radio Theater. His poems have appeared in several anthologies, including the Swallow Anthology of New American Poets (2009), Two Weeks: A Digital Anthology of Contemporary Poetry (2011), and two Penguin anthologies, Poetry: A Pocket Anthology and Literature: A Pocket Anthology (both 2011).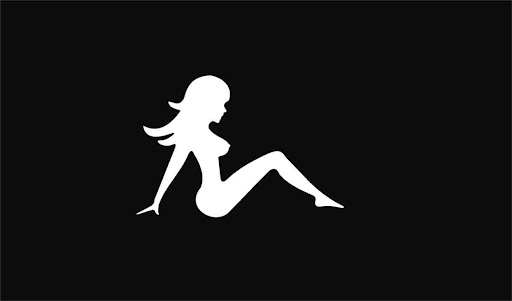 Comments
comments