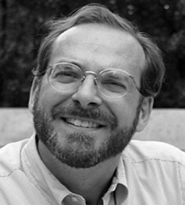 Time was when there was too much criticism around. Randall Jarrell thought so, when, in the early Fifties, he pronounced it "the bane of our age." Auden, whose fourth doorstop volume of collected prose recently appeared from Princeton, was similarly disenchanted. In The Dyer's Hand, Auden announced that, when his daydream College for Bards convened, "the library would contain no books of literary criticism, and the only critical exercise required of students would be the writing of parodies"—pretty hard cheese coming from someone who made some decent cheese writing the stuff. To Jarrell's mind, the works of art—poems, plays, novels—were in danger of being replaced by the works written about them; no need to read Moby-Dick when one could more easily digest a book on Melville's thorny masterpiece. And not only was there—like dark, casuistic clouds blotting out the rays of literature—too much of the stuff, it was also frequently the wrong kind of stuff.
Jarrell carped that reams of poetry criticism "might just as well have been written by a syndicate of encyclopedias for an audience of International Business Machines." In other words, too technical, too rote, too "scientific" (that bugbear of the New Criticism). He characterized this ubiquitous and inferior product as "astonishingly graceless, joyless, humorless, long-winded, niggling, blinkered, methodical, self-important, cliché-ridden, prestige-obsessed, almost-autonomous criticism." It was that "almost-autonomous" bit—criticism masquerading as an autotelic form—that rankled most, I suspect. Criticism had become a race of body-snatching aliens impersonating the actual artworks. What Jarrell called for was a brand of writing, at once more lively and modest: "it sounds as if it had been written by a reader for readers, by a human being for human beings." Not a lot to ask for, is it? Still, such stuff was—and is—very thin on the ground.
Read on at the Contemporary Poetry Review.

Comments
comments