The E-Verse Radio feed has several thousand subscribers. It is used to alert E-Verse readers of new webcasts and recent blog digests. To subscribe, please enter your email address below.
Also don't forget you keep in touch with all of our E-Verse Radio activities via:

Our Facebook page is updated regularly. Simply "Like" us and you'll receive the updates in your stream.

Twitter updates provide some additional insights into the E-Verse Universe.

We actually have 2 iTunes options for you, this one for the video show.

This is for the audio feed.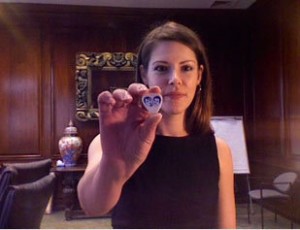 This web site is a copyrighted product of E-Verse Radio. The information on this site is provided as a resource to those interested in literature, poetry, book and magazine publishing, and popular culture. E-Verse Radio disclaims any representation or warranty, expressed or implied, concerning the accuracy, completeness, or fitness for a particular purpose of the information. Persons, particularly students, accessing this information assume full responsibility for the use of the information and understand and agree that E-Verse Radio is not responsible or liable for any claim, loss, or damage arising from the use of this information. Reference to specific products, processes, or services does not constitute or imply recommendation or endorsement by E-Verse Radio. E-Verse Radio also reserves the right to make changes at any time without notice. No portions of www.everseradio.com may be reproduced without the express written consent of E-Verse Radio or its proprietor, Ernest Hilbert. In addition, some of the material on this site, or linked to by this site, may be copyrighted by others. E-Verse Radio cannot grant permission to use or reproduce others' copyrighted material.