On a log soggy with mushrooms like ears
a copperhead lay sunning, till our sound
drained off into the leaves that rot to dirt.
Looking for snakes, I found one in the dirt.
Swallows were hunting flies above the ears
of corn, which grow to keep the family sound.
Grandpa said, "See that snake. Don't make a sound."
I slipped my boots into the plowed-up dirt
to chase the coiled snake. It hissed in my ears,
a dead sound, as if ears had filled with dirt.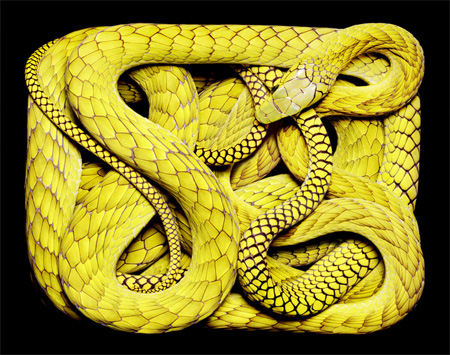 Comments
comments