by Ernest Hilbert on 20/01/14 at 10:10 am

I don't have a sestina here.
My sestina was going to be
my Christmas tree. I mapped out
a thorough diagram where the ornaments
would hang with a pattern of repeating balls.
My plan was met with resistance, a lot
of resistance from my wife and son,
with wild claims that it all sounded a little bit anal.
Is that what I want, an anal Christmas tree?
Well, no, put that way, who would, but . . .
And further, it didn't sound like fun to them, it sounded like work.
But it's a sestina tree, sestinas are work, the fun and pleasure come later.
Who knows why magic
has gone out of the world,
let alone poetry. I don't, I know.
I didn't I know
believe in joy or order in the world,
or, for that matter, magic,
watching my wife and son place ornaments in the tree
anywhere they damn well pleased.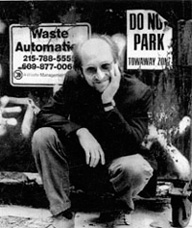 Comments
comments