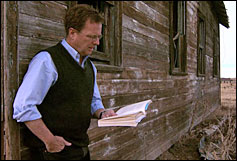 A simple Google search for the phrase "against narrative" will lead you to any number of websites in which someone declares that narrative is tyranny of some sort. We are swept up by its momentum, we lose our minds to someone else's version of reality. This resembles Plato's arguments against the social utility of poets, who give us images instead of the truth. But arguments against narrative ignore two things: narrative is a natural and unavoidable function of the human brain, and we might just be smart enough to understand what game we play when we assent to a narrative. In other words, we might be able to read critically and for pleasure at the same time, the way children playing a game feel its reality and know all along it is a game.
Art is a bondage to which we assent for the pleasures it offers, even as we rebel by questioning its purposes and methods. Being "against" narrative is rather like being "against" melody. It is asking for a more impoverished range of experiences in art due to fear of immersion. Fear of narrative is like a fear of swimming in the sea.
Consider the way we dream—not in coherent narratives, but in flashes of imagery fired at incredible speed. The brain works all night, taking these disparate images and turning them into montage or semi-coherent narrative. Sometimes we wake feeling tired, as if we have been working away at an unsolvable problem, because the brain has been laboring to connect these dots. Poets who attempt to avoid narrative usually end up creating work in which we will find the narrative anyway because that is what the brain does.
Read on at the new Contemporary Poetry Review.

Comments
comments